New and returning students at The University of Queensland will cross paths for the first time this week, as class – and Connect Week – officially begins.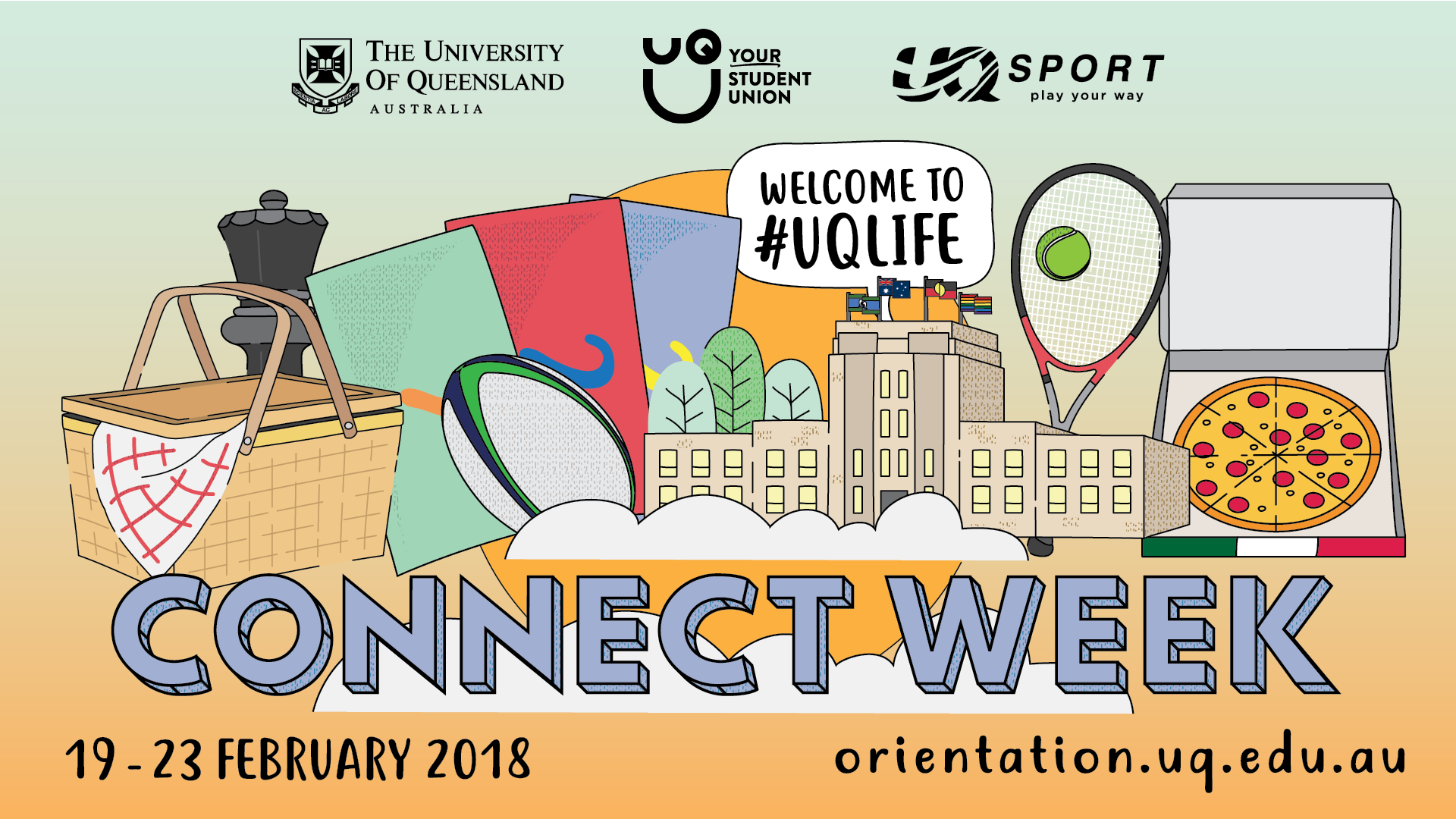 Connect Week is part of the four-week #UQLife festival, UQ's revamped orientation program to help students settle in to the academic year.
The week is designed to help students make enduring connections to social programs, to their academic cohort and to each other, helping them through their studies at UQ and beyond.
Socially, UQ students are spoilt for choice, with access to more than 200 UQU societies, clubs and associations.
Student society and association executives from the Faculty of Business, Economics and Law (BEL) said they would encourage BEL students to join relevant groups to stay connected.
UQ Business School
Caitlin Philip, sub-executive committee member of the University of Queensland Business Association (UQBA), said the UQBA offered students plenty of industry networking opportunities.
"It's not as intimidating as you might think," Ms Philip said.
"Events like our Women in Business luncheon strike the right balance between student life and industry face time."
For those who haven't signed up for the UQBA's BizPass membership card, Ms Philip said Facebook was the best way to connect. BizPass gives members access to a range of discounts around Brisbane.
Top social tip: "Attend PASS classes, especially for courses like Introductory Microeconomics and Macroeconomics. PASS is great for having low-key conversations; it's really easy to talk to other people and make friends."
School of Economics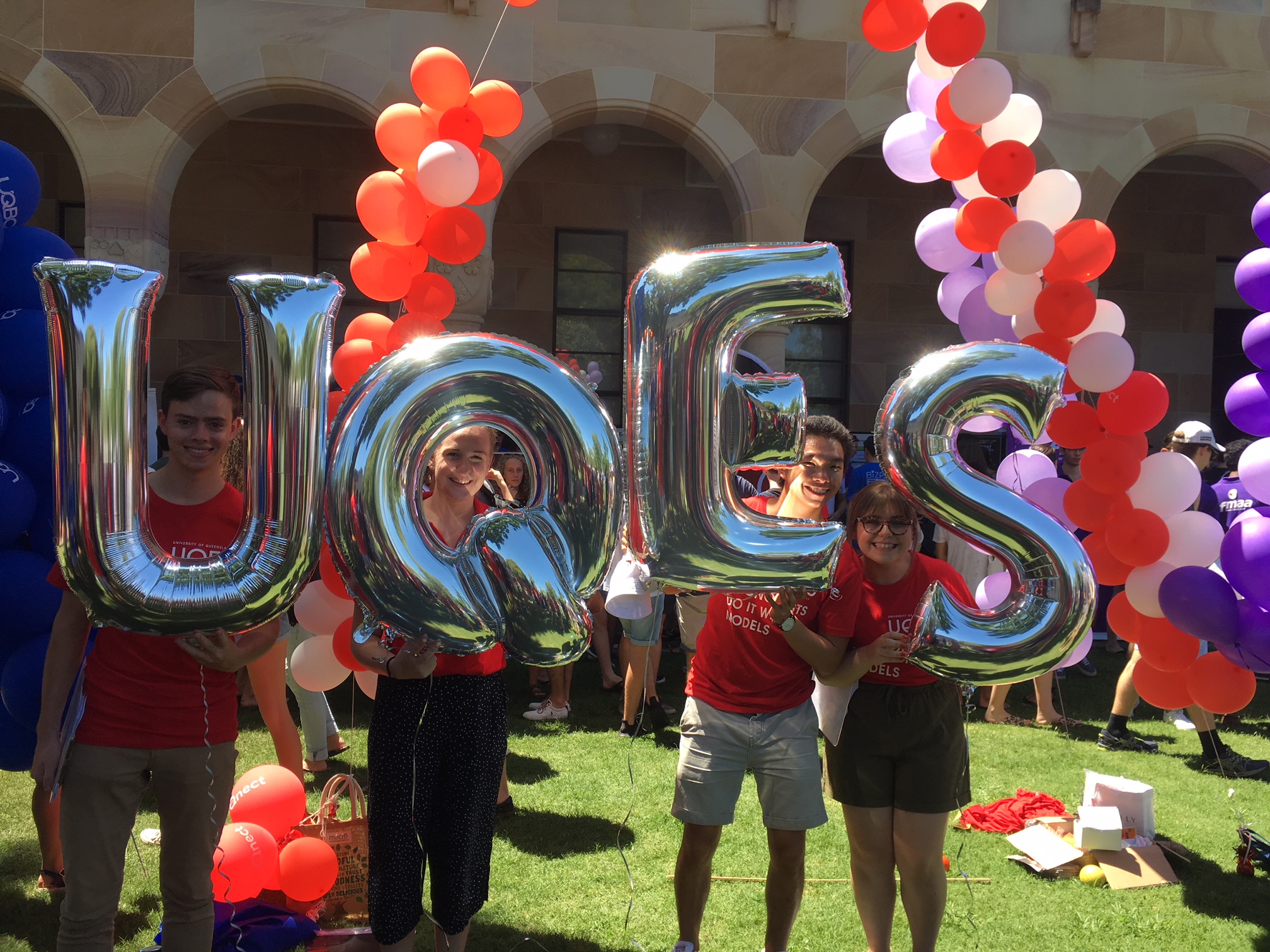 Jemma Lee See, President of the UQ Economics Society (UQES), said first-year students should join the UQES to make new connections.
"We host a first-year dinner and other events specifically for first-years," Ms See said.
"It's a great way to meet new people outside of your lectures and tutorials.
"I would tell people to step out of their comfort zones and make an effort to get involved. You won't regret it."
Interested students can sign up for the UQES' RedE card via Facebook. The card gives members access to some of the best deals on campus, as well as entry to UQES events.
Top social tip: "Make sure you attend all PASS classes and tutorials. There's a lot of group work in the first couple of weeks, so you're guaranteed to meet people. Also remember that everyone is in the same boat; just talk to the people around you and you'll make friends."
TC Beirne School of Law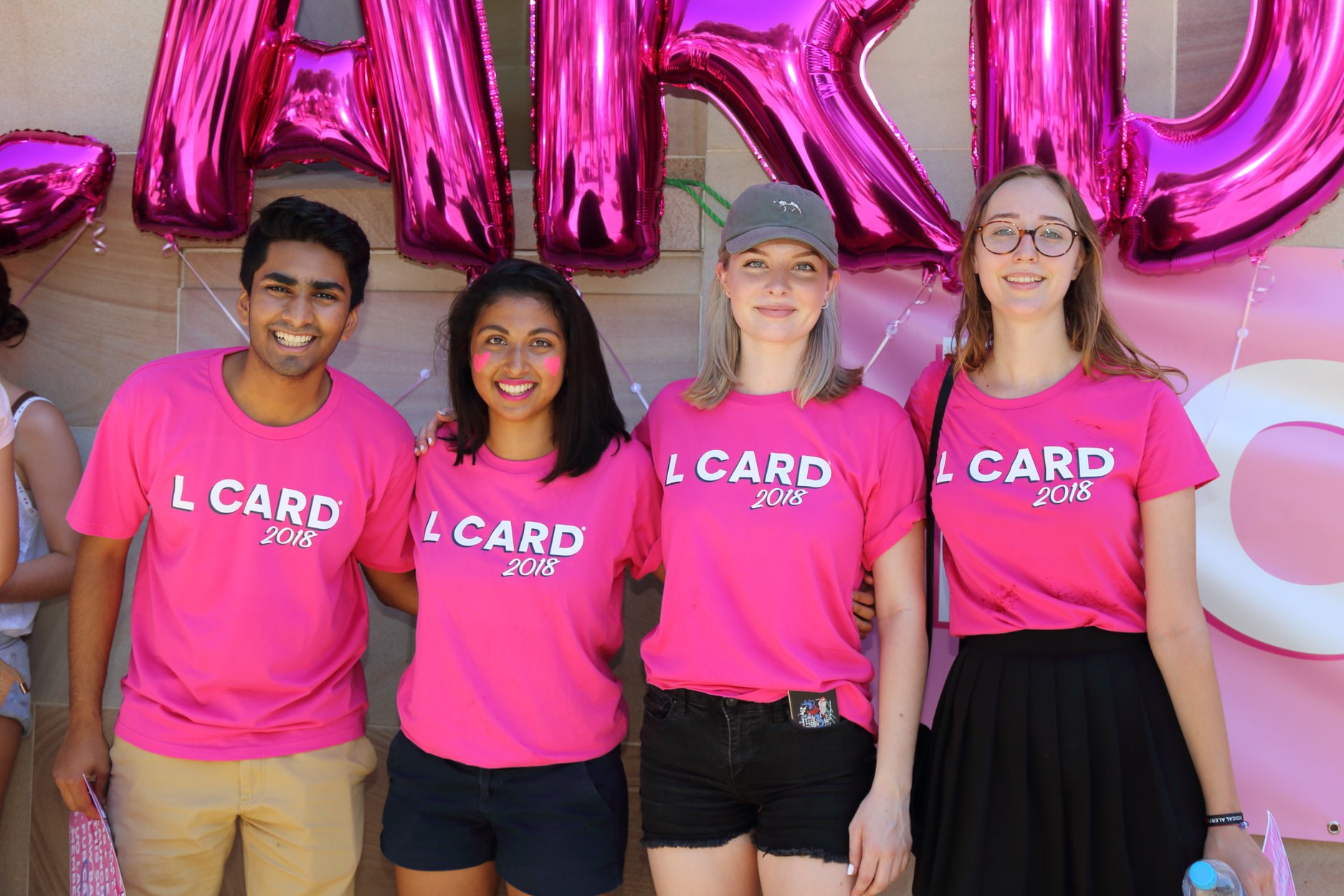 Rachna Nagesh, member of the Equity Advisory Board for the University of Queensland Law Society (UQLS), said the UQLS' 'L Card' membership offered students the most deals of any card across campus.
"I think there are about 218 deals you can access with the L Card," Ms Nagesh said.
"You don't even need to be a law student – anyone can join."
Students who missed out on L Cards during O-Fest can find out more via Facebook.
Top social tip: "Don't be intimidated by the fact that it's your first year; the earlier you make friends, the better. Go to all of the UQLS social events, participate in competitions and the Law Revue, and have fun."
Find other BEL Faculty student societies, clubs and associations.
Connect Week runs from 19-23 February, with activities including The Great Picnic, The Annual UQ Big Quiz, GamesFest, Speed Friending, and group fitness classes, rec sports and short courses at UQ Sport's Free Come and Try Week.
Following Connect Week, the #UQLife festival continues with Culture Week (26 February-2 March) and Success Week (5-9 March).
View the full #UQLife program.
Contact: BEL Communications, Alysha Hilevuo, media@bel.uq.edu.au, 07) 3346 9349.