A superstar law academic and a team of employability specialists from The University of Queensland's Faculty of Business, Economics and Law were among the roll call of winners at this week's Australian Awards for University Teaching.
The Faculty's Student Employability Team received an Award for Programs that Enhance Learning, while Associate Professor Paul Harpur from the School of Law was awarded a Citation for Outstanding Contributions to Student Learning.
BEL Student Employability Team | Award for Programs that Enhance Learning 
Director of the Student Employability Team Rhea Jain said it was an honour to be recognised with such a prestigious national award.
"We're proud to offer employability building experiences to our students, and we feel inspired to keep innovating in this space," Ms Jain said.
"I think part of what makes us distinctive is our strategy and framework, which purposefully engage students from pre-enrolment to post-graduation to create game-changing graduates equipped with a portfolio of diverse employability skills and experiences.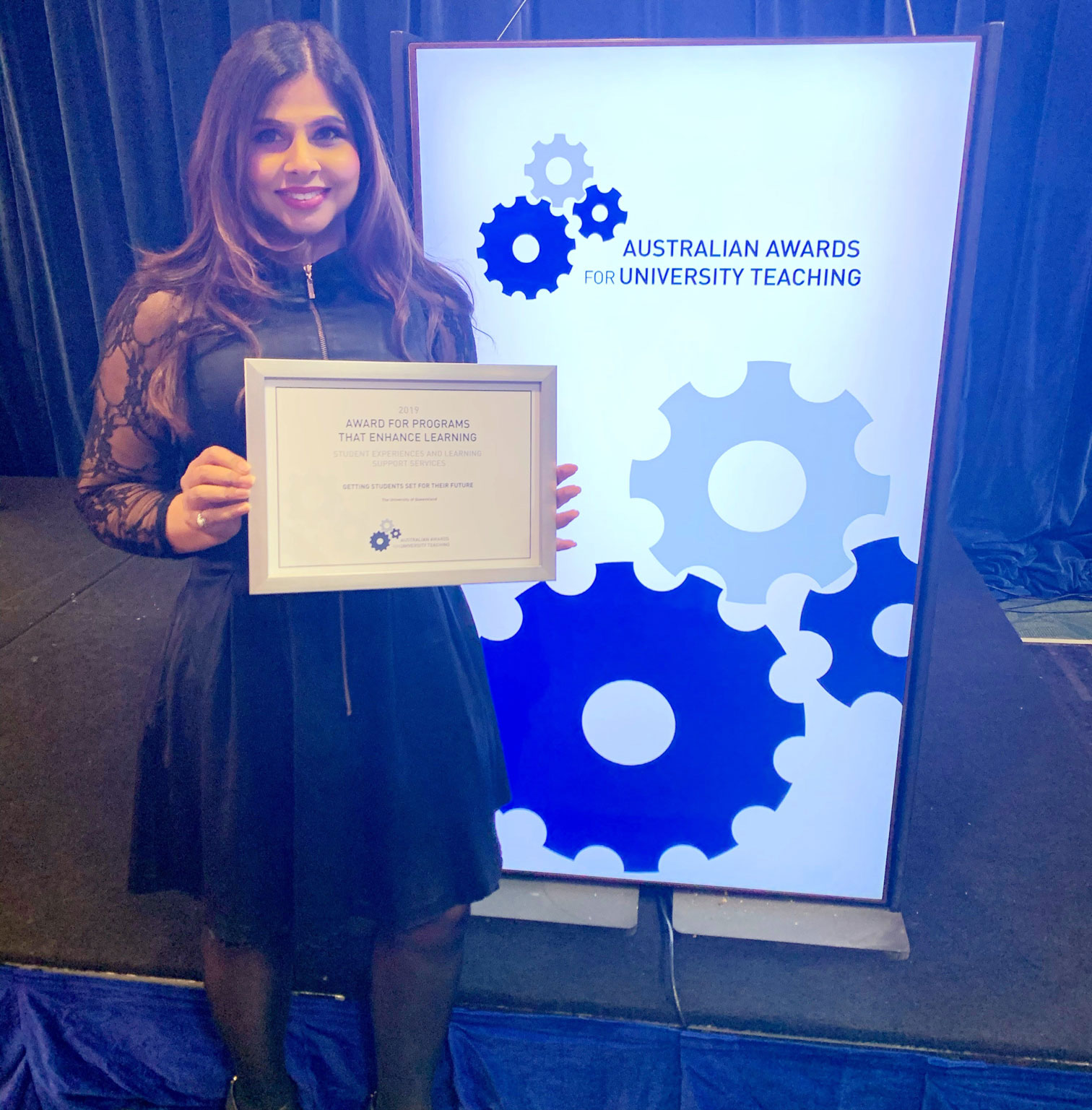 "We're dedicated to offering students experiential learning programs and services, led by our team of employability specialists who all have extensive commercial experience and links to industry.
"Our goal is to continue to narrow the disparity between student expectations, employers and the higher education sector."
The award was not the team's first in this space – in 2016, they received an Australian Financial Review Higher Education Award, in 2017, a UQ Award for Programs that Enhance Learning, and in 2018, a QS Reimagine Education Best University-Employer Partnership Award.
---
Associate Professor Paul Harpur | Citation for Outstanding Contributions to Student Learning
Associate Professor Harpur said he was proud to be acknowledged for his leadership in translating disability strategy into a vision of 'ability equality' and core university business.
"This citation shows that Universities Australia values not only my work, but more importantly they value the goal of my work," Associate Professor Harpur said.
"I dream of a university sector that is equally accessible to all students; whether they be able bodied or a student with a disability.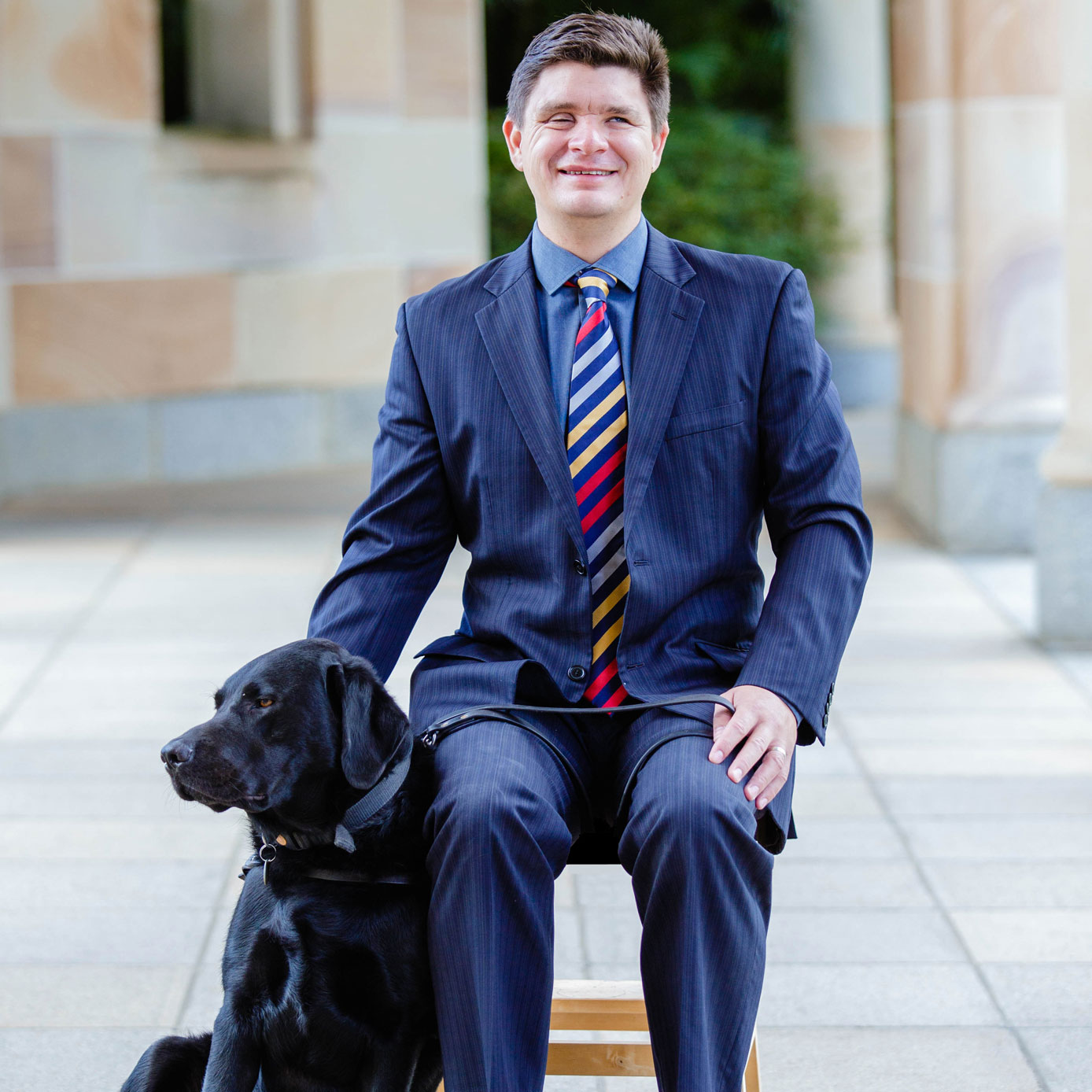 "I'm realising my vision to enhance the learning experience for students by successfully advocating for UQ to take a stronger ability equality stance on university-level strategic documents.
"I've used my academic research agenda to help influence debates, and have successfully championed and led activities that influence the overall academic, social and cultural experiences of persons with disabilities in higher education."
This week, Associate Professor Harpur led a workshop on disability rights at Harvard University with UQ Pro-Vice-Chancellor Professor Tim Dunne.
He is a 2020 academic fellow of the Harvard Law School Project on Disabilities, and the holder of a 2019 Fulbright Future Scholarship focused on accessible design.
---
BEL Faculty Executive Dean Professor Andrew Griffiths said it was gratifying to see Faculty staff recognised on a national level.  
"I want to extend my congratulations to the Student Employability Team and Associate Professor Harpur on their well-deserved wins," Professor Griffiths said.
"They are prime examples of the exceptional work our teaching and support service staff do to inspire students on their learning journeys, improve the learning experience and set students up for success post-graduation."
UQ received more awards at the ceremony than any other university in the country, further consolidating its position as the most-awarded Australian university for teaching excellence.
See the full list of UQ award-winners.
Contact: BEL Communications, media@bel.uq.edu.au, +61 7 3346 9349.