In today's rapidly-changing world, employers and industry agree that adaptability, resilience and an entrepreneurial mindset are three of the most important skills graduates need in order to survive and thrive in the workforce.
Aimee Griffin, a UQ Bachelor of Arts/Laws (Honours) alumnus who recently started her first graduate role as an associate within the Department of Justice and Attorney-General can only confirm this.
"As a graduate entering the workforce, there are going to be a lot of steep learning curves and you need to be willing to learn and able to rise to any task or challenge you're faced with," Aimee said.
"You're also going to be really vulnerable. You're not going to get it right 100 per cent of the time and it takes resilience to keep bouncing back."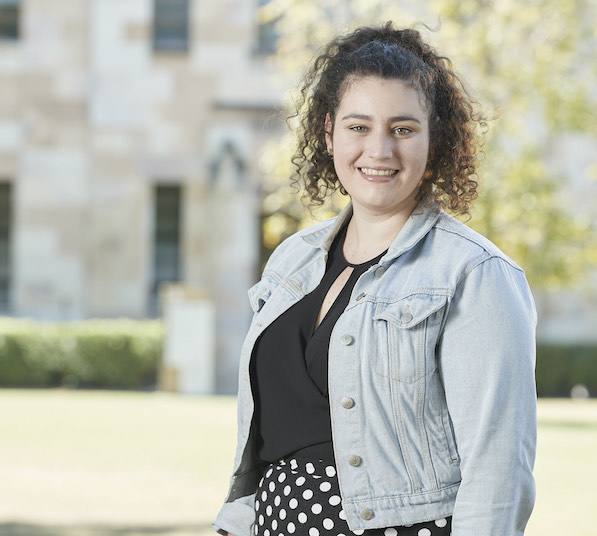 Aimee had the opportunity to develop these three skills and more when she volunteered to assist with the CreateAthon, an initiative of the Business, Economics and Law (BEL) Faculty where students, staff, academics, alumni and industry came together to co-create a new course that challenges traditional learning.
As a student-staff partner, she worked closely with the BEL Faculty Learning and Teaching team to make the hackathon-style event a reality, assisting throughout the planning phase, facilitating workshops on the day and helping collate the outputs afterwards
"I learnt a lot about project management, managing my own and others' expectations, conflict management and also the importance of being open to new ideas.
"It was interesting to see such a diverse group of people explore ideas to answer the question 'how can we do this (learning) differently?'"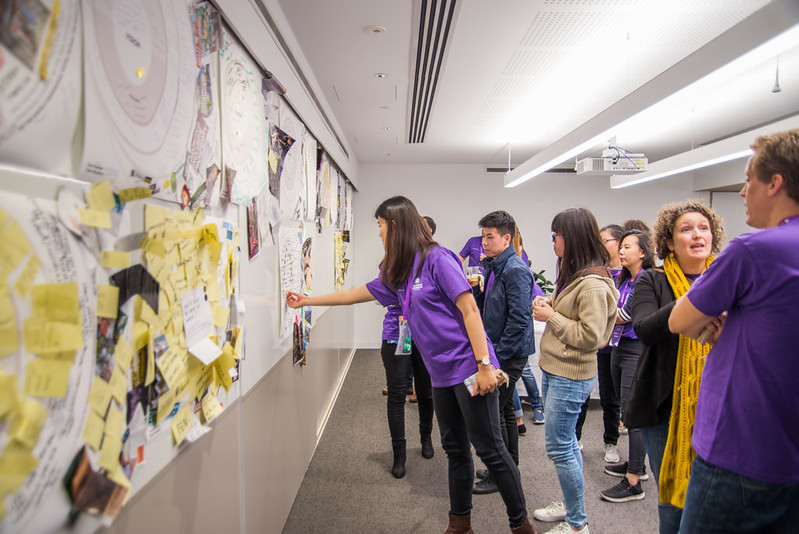 Following the CreateAthon, the next phase of the project transformed the ideas generated in the workshops into a capstone course for BEL final-year students.
The result, 'Learning by Doing in a Disruptive World', is the BEL Faculty's first interdisciplinary work-integrated learning course.
Working the nine to five in an open-office environment for two weeks, students will collaborate with students from other disciplines to solve a real and complex problem for our corporate partner, Suncorp, integrating their knowledge gained at university in a practical context.
So if you're looking to build those all-important skills to help you not just land a job, but also navigate the job once you're in it, then this is the course to take.
"Learning by Doing mirrors the real world in that it will challenge students like they would be in the workplace, which means they'll be forced to adapt to challenges as they arise," Aimee said.
"There will be a level of discomfort, but it is also the perfect environment to be free to explore new ideas without being afraid of failure.
"You will have ideas that might sound really good in theory, but don't quite work in practice, or aren't accepted by the team – which happens often in the workplace and business – and you need to be able to take that in your stride."
Which is, of course, where adaptability, resilience and an entrepreneurial mindset come in. But Aimee said the advantages of working with and being able to leverage the knowledge and skills of others are substantial.
"There is a strong body of evidence that shows the more diverse your team is, the more diverse skills and perspectives you will get, which ultimately creates a better solution.
"Students who take this course will have the added benefit of being able to build connections with other students who will become an important part of their professional network."
Applications for Learning by Doing in a Disrupted World are currently closed. 
Contact: BEL Communications, communications@bel.uq.edu.au, +61 7 3346 9349.