Spotlight on Navvii Lingam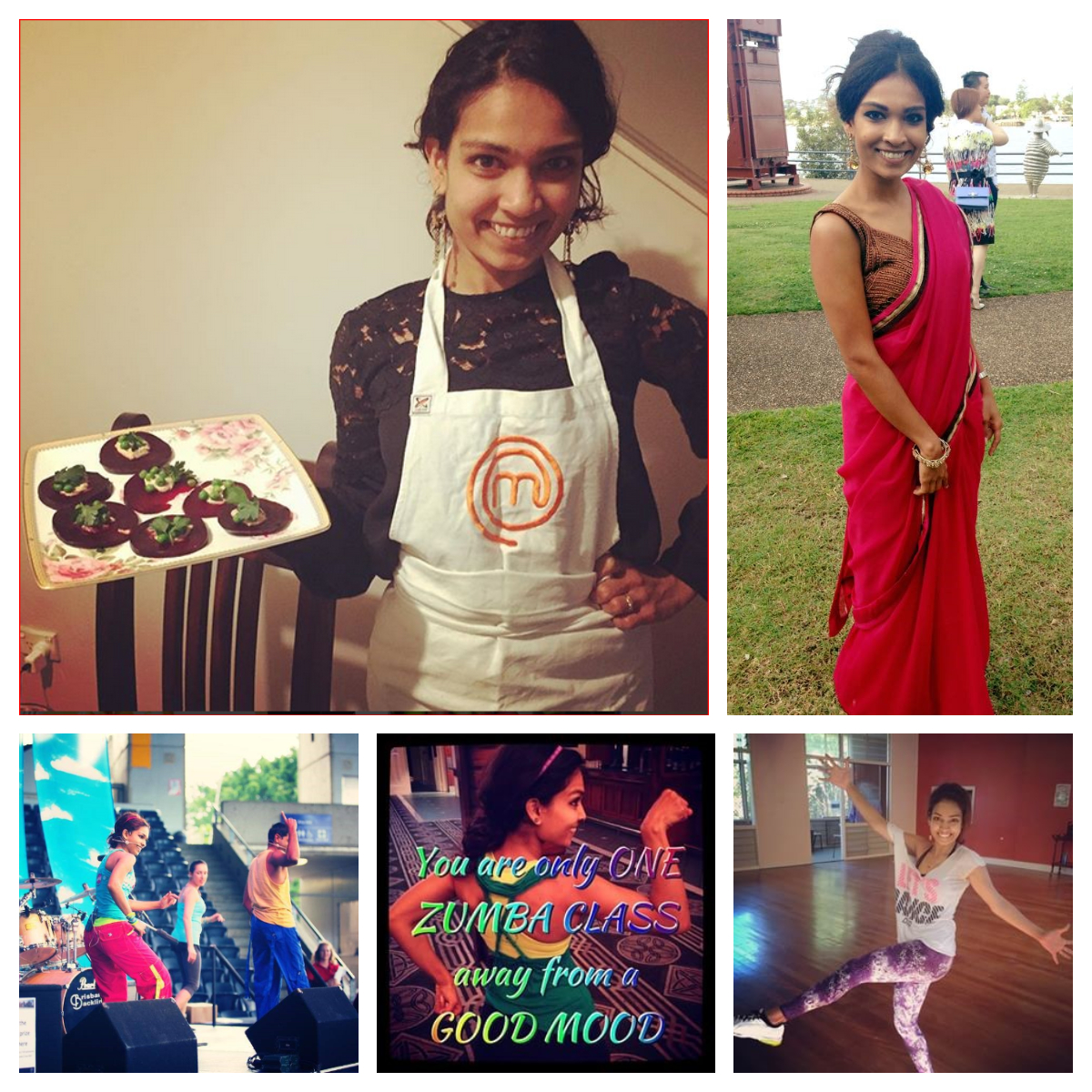 Navvii Lingam
BEL Student Experience Officer
If you've worked for UQ long enough, chances are that BEL Student Experience Officer Navvii Lingam will look familiar – regardless of whether you've had the pleasure of meeting her.
You might recognise Navvii from her brief stint as a UQ model. She participated in a 2016 UQ advertising campaign, appearing in a UQ Entry Options guide, on the website, and on at least one billboard.
"I think my face has been plastered all around the University at some point," she said.
"People were giving me really weird stares for a while. Although it took me some time to get used to it, I saw it as a proud moment and a great opportunity to be a representative of UQ."
Navvii is a much-loved member of BEL's Student Experience Team, best known for her sunny personality and limitless energy. In her spare time, she is a licensed Zumba instructor and an experienced Latin dancer.
Together with her husband Shankkar, Navvii teaches weekly Zumba classes around Brisbane. The couple inspire their students with their shared passion for dance and fitness and their strong bond.
 "Our philosophy is that music and dance are very healing; they let you forget all of your worries," she said.
"When we teach, we tell our students that it's their time to let go of their negative emotions, take in positive energy and express whatever they're feeling through dance."
"We have students who are in their eighties, and to think that dance is keeping them so fit, energised and strong is very motivating. I want to be like them when I'm older!"
Navvii – a UQ psychology graduate and former international student – said her love for dance was influenced by her childhood in Malaysia and her Sri Lankan-Indian heritage.
"I can only give credit to my Mum," she said.
"She's an avid dancer but never had formal training; neither did I until I moved to Brisbane. But dance has always been in the background of our culture, in the movies we watch and the music we listen to."
When Navvii arrived in Australia in 2007 to finish her degree, she learnt to salsa through UQ Sport.
The rest, as they say, is history. Navvii began dancing with her instructors' Latin dance school – where she met and fell in love with Shankkar – and within a couple of months, she was invited to join their performance troupe.
It wasn't long before Navvii experienced Zumba for the first time. Soon, she became a fully-fledged instructor and began teaching Zumba and Latin full-time and performing on the side.  
After two solid years of teaching, Navvii was ready to begin her corporate career. She began working for a registered training organisation specialising in counselling courses, and eventually joined UQ's Admissions team in 2013.
She moved to the BEL Student Experience Team in 2015, where she spends her days advising students on program requirements, working through learning agreements, and processing credit and exchange applications, graduation checks and program changes.
 "Many students face challenges. I like being able to reach out to them and say 'we're here if you need us – here's what you can do to help yourself'," she said.
Navvii said she was grateful for the autonomy that came with her job at BEL.
"I'm lucky in the sense that I'm given the freedom to use various parts of me to do my job," she said.
"My personality is still part of who I am in this job and it comes out in how I approach and advise students. When I'm at my desk, I still have the flexibility to put on my headphones and dance to music, which is very invigorating for me.
"I'm also grateful to have that work-life balance. It helps to know that I can still do my full-time job here and then go and pursue my part-time passion."
Navvii said she loved that even her BEL colleagues shared her love of dance.    
"Quite a few staff members of the Faculty and UQBS regularly attend my classes," she said.
"It definitely helps me to build a great working relationship at and outside of work, apart from making me feel like I'm contributing to my colleagues' healthier lifestyle."
When she's not working, teaching or performing, you can find Navvii cooking Masterchef-level meals, hosting dinner parties for family and friends, and tending to the vegetable and herb gardens on her back deck.
Her advice for anyone wanting to emulate her lifestyle is simple:
"Be happy. Wake up every day wanting to do the best and you will achieve the best."