Latin America Virtual Connection: Creating change through entrepreneurship
14 September 2021

7:00pm

–

8:00pm
Event times
Tuesday 14 September, 6pm Lima (PET) 7pm Asunción (PYT) 8pm Santiago (CLT)
Wednesday 15 September, 9am Brisbane (AEST)
Not sure of the time in your city? Use this time zone converter.
Event summary
In this webinar, our guest speakers will discuss the importance of entrepreneurship and its power to create change in our communities. Participants will hear from UQ Senior Lecturer, Dr Lance Newey, and UQ alumni entrepreneurs, Nicolas Morales (Master of Business, 2014), Celeste Morinigo (Master of Environmental Management, 2018) and Alister Enciso (Master of Integrated Water Management, 2018), as they share their experiences with creating change through entrepreneurship.
In this presentation, UQ Business School's resident social entrepreneur, Dr Lance Newey, will share his 'moments of truth' in his journey as an aspiring changemaker. The traditional model of the changemaker is hopes everyone will follow their vision. Dr Newey shares big lessons that have dispelled the traditional model for him. Dr Newey's story highlights that changing the world is about changing yourself.

What is entrepreneurship? How can it help? Why is it important?
Our speakers will answer these questions and many more. We invite you to submit your own questions during the registration process. You may also ask questions during the webinar, using the chat function.
Event speakers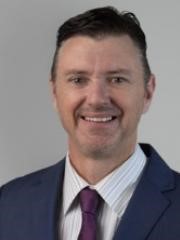 Dr Lance Newey, Senior Lecturer in Social Entrepreneurship
Dr Newey specializes in helping communities base their development on a wellbeing approach, which requires linking economic activity to maximizing outcomes on eight wellbeing components:  economic, environmental, social, cultural, physical, psychological, spiritual and material. Together with Latin American students, Dr Newey has been working with this model in Latin America with his 'Entrepreneurship for Community Wellbeing' program. Taught to small business owners, this program has now been delivered to communities in Colombia, Chile, Ecuador, Peru and Mexico. More recently, working with Leaders in the City of Anchorage, Alaska, Dr Newey has been developing the 'Wellbeing Leadership' program. This program focuses on helping communities overcome polarisation and use a wellbeing approach to lead change towards more resilient and sustainable cities and communities.
Local contacts
Rodrigo Zarate is from Santiago, Chile.
Email Rodrigo rodrigo@rodrigozarate.com
Ines Valenzuela is from Lima, Peru.
Email Ines inesvalenzuelag@gmail.com
Mary Robinson is from Santiago, Chile.
Email Mary marythestar@gmail.com
About The Global Connection
Global Connection is an event series created by alumni for alumni, to help you keep connected with UQ and fellow alumni. These casual events are a great opportunity to meet for drinks and networking, and take place in cities around the world simultaneously.
Connect in your city
If you are interested in coordinating a meet-up in your city, please email us at uqchangemakers@uq.edu.au for further information.
Connect with us
Follow UQ Alumni's Global Connection Facebook page for news and event updates, or stay up to date via the LinkedIn group.