Webinar: What happens next? Inferences from analyst earnings forecasts and share prices
4 December 2020

10:00am

–

10:30am
UQ alumnus Dr Jason Hall presents What happens next? Inferences from analyst earnings forecasts and share prices, recorded Friday 4 December 2020. (Vimeo 1:00:30)
Additional resources
View Dr Jason Hall's commentary paper (PDF, 296.2 KB) and PowerPoint presentation (PDF, 569.9 KB).
About the event
The COVID-19 pandemic has had devastating health impacts and delivered a significant economic shock. In the United States, employment has fallen by 10 million workers (7 per cent). In leisure and hospitality, the unemployment rate is 16 per cent and 2 million workers are unemployed. Federal government debt-to-GDP is likely to reach an all-time high of over 100 per cent. Yet the S&P 500 is close to its all-time high, recorded in September 2020. It's not hard to see why – tech stocks make up a quarter of the S&P 500 market cap.
Join us for a 30-minute webinar with UQ alumnus Dr Jason Hall, lecturer in finance at the University of Michigan Ross School of Business, to discuss short- and long-term implications of the pandemic, the U.S. election and progress of a vaccine on different industries. Specifically, what do share prices and analyst earnings forecasts tell us about likely industry outcomes?
Following the presentation, Dr Hall will be available to answer your questions in an interactive discussion for a further half-hour, should you wish to stay on.
The webinar will be hosted by Dr Min Zhu, Senior Lecturer in Finance at UQ Business School.
About the speaker
Dr Jason Hall
Bachelor of Commerce (Honours) 1996, PhD 2005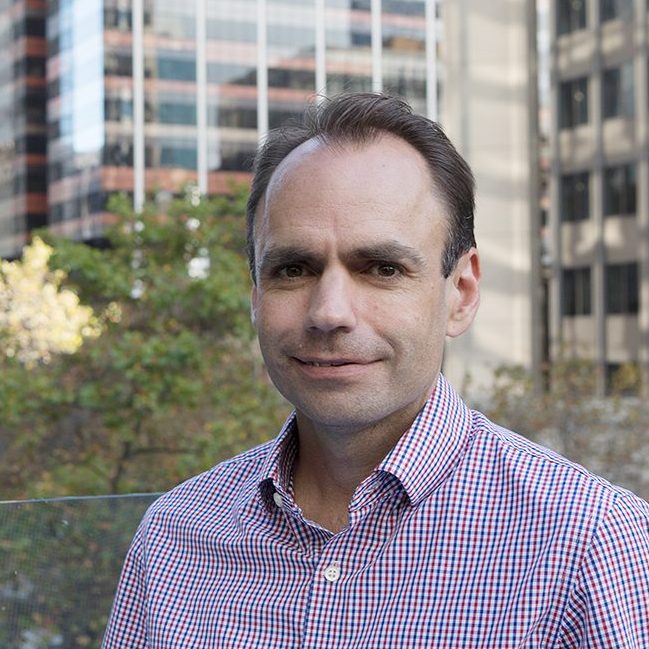 As Director of Cardinal Economics & Finance LLC, Dr Jason Hall provides advice on valuation, risk and return, litigation support and regulation. His work applies across industries and he has provided advice in the energy, resources, media, and consumer sectors. A particular focus of Dr Hall's work is the use of large sample and simulation analysis to address valuation issues.
He currently lectures in finance at the Ross School of Business, University of Michigan, specialising in corporate finance and investments.
Dr Hall's research into equity valuation and the cost of capital has led to 15 publications and been relied upon by corporations listed on the Australian Securities Exchange, regulatory authorities, the New South Wales Treasury and the Australian Competition Tribunal. His recent work relates to cost of capital estimation using analyst forecasts, and the risks of portfolio formation strategies, including sector rotation and merger arbitrage.
Dr Hall is also co-founder of Hamilton12, a start-up firm which creates and validates financial algorithms for the investment management industry.
Please direct enquiries to Claire Shuter, Alumni Relations Officer, at alumni@bel.uq.edu.au.