8am - 3.10pm
Thursday 6 July
Room 212
Sir Llew Edwards (#14)
Registrations are
now closed
Boost your employability & learn new skills by attending this one-day intensive conference held during the holidays!
This free event is exclusively available to students and recent graduates of the Faculty of Business, Economics and Law (BEL). Complimentary morning tea and lunch will be provided.
What you'll learn
Our team of employability specialists have extensive industry backgrounds and networks. They'll share their knowledge and insights on how to prepare your employability skills!
You'll also have the opportunity to hear from renowned guest presenters.
Guest presenters
Eric Bailey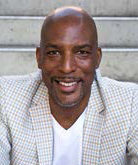 As one of the world's foremost speakers on motivation and vision, Eric Bailey draws on his successful careers in professional sports, executive management and sales. Eric calls himself an 'activational speaker' rather than 'motivational speaker'. He will draw out of you power, commitment, inspiration, and dedication that you didn't know you had! His goal is to help you actively pursue your dreams until your visions become reality.
Ivan Neville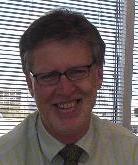 The Federal Department of Employment surveys around 10,000 employers each year through the Survey of Employers' Recruitment Experiences. The session will draw on these findings together with other labour market information. Ivan Neville is known for his engaging presentation style. He works in the Australian Government Department of Employment and is the manager of the Labour Market Research and Analysis Branch. He has responsibility for the analysis of the contemporary Australian labour market and the identification of the current and future demand for skills.
Interactive workshops
Application Skills
Behaviours of a successful intern
Developing your employability through work experience
Developing your employability – Next steps for career change professionals
Developing your employability skills through Mentoring and Community Engagement
Interview skills to maximise success
Practical assessment centres
Your guide to networking, personal branding and LinkedIn
8am
Registration and free VIP access to our professional photographer – get your LinkedIn profile photo!
This event will be photographed and filmed. Images and footage may be used in UQ advertising and promotional materials (hard and soft copy) and on social media. If you do not want your photo taken or to be filmed, please see the UQ events staff and let them know you do not give your authorisation.