About us
On this page:
Sustainable infrastructure
Sustainable infrastructure refers to manufactured, digital and nature-based infrastructure that supports human and environmental well-being and function of the economy through all stages of the asset life-cycle. 
This requires a systems understanding of how infrastructure is built, maintained and interacts with society to inform the urgent transition to decarbonised, circular and resilient industries, to build capacity and respond to unprecedented climate risks in the Anthropocene.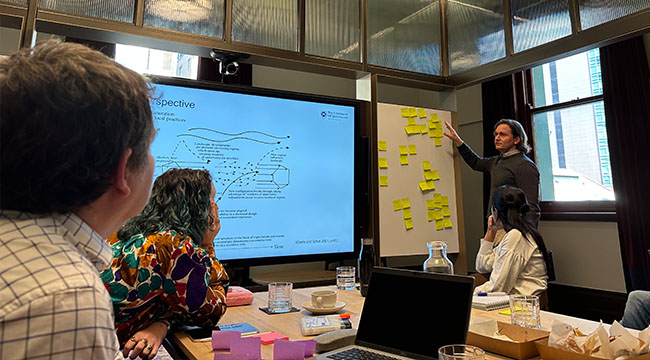 Who we are
The Sustainable Infrastructure Research Hub (SIRH) is a multi-disciplinary team of researchers, affiliates and partners working to support industry-level transitions in infrastructure including decarbonisation and circular economy, digitalisation and resilience.
Acknowledging the current trade-offs between achieving these components of sustainable infrastructure, we seek to:  
increase the objective evidence base to support informed decision making, implementation and measurement
facilitate collaboration between industry, government, academia and communities to drive a shared vision for transformational change 
support industry and government to overcome institutional barriers
enhance institutional regulations, processes and capabilities, and
develop systems models to inform transition pathways and integration 
Our aims
Research excellence
Industry-wide impact and translation
Scalability of research outcomes
Ecological, social and economic sustainability
Our approach to work
Applied and problem-based
Co-designed and collaborative
Multi and trans-disciplinary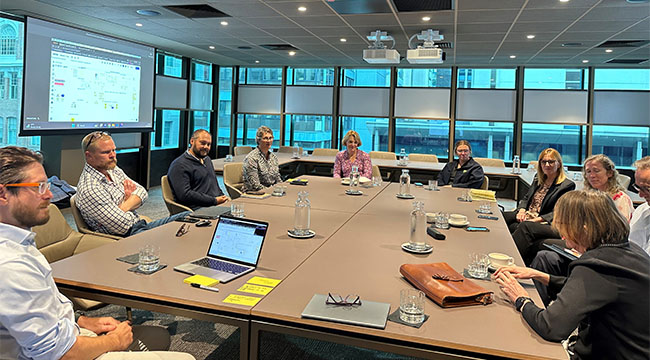 The team
---
Hub Director
Co-founder and Lead, Infrastructure CoLab
Senior Research Fellow and Lecturer
Faculty of Business, Economics and Law
Hub Director
Co-founder and Lead, Infrastructure CoLab 
Senior Lecturer, School of Civil Engineering
Faculty of Engineering, Architecture and IT
Senior Research Fellow - System Dynamics Lead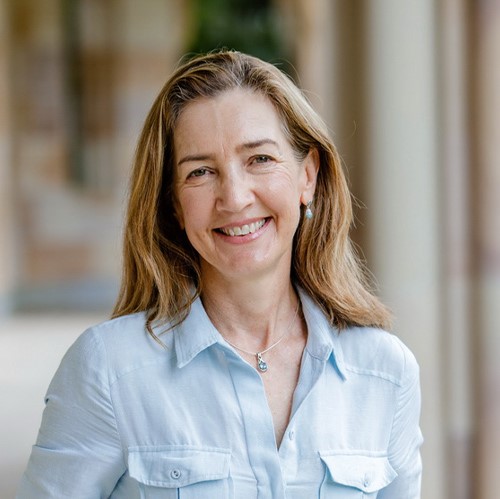 Sue lectures the newly introduced Business Dynamics subject into the UQ Business School Master's Program. Building on existing business strategy concepts, Business Dynamics uses the tools and principles of System Dynamics to analyse and understand a firm's performance, and designs robust strategies to improve its performance through time.
Sue is also a Senior Research Fellow with the UQ Centre for the Business and Economics of Health.
Research Fellow - Workforce Transition Lead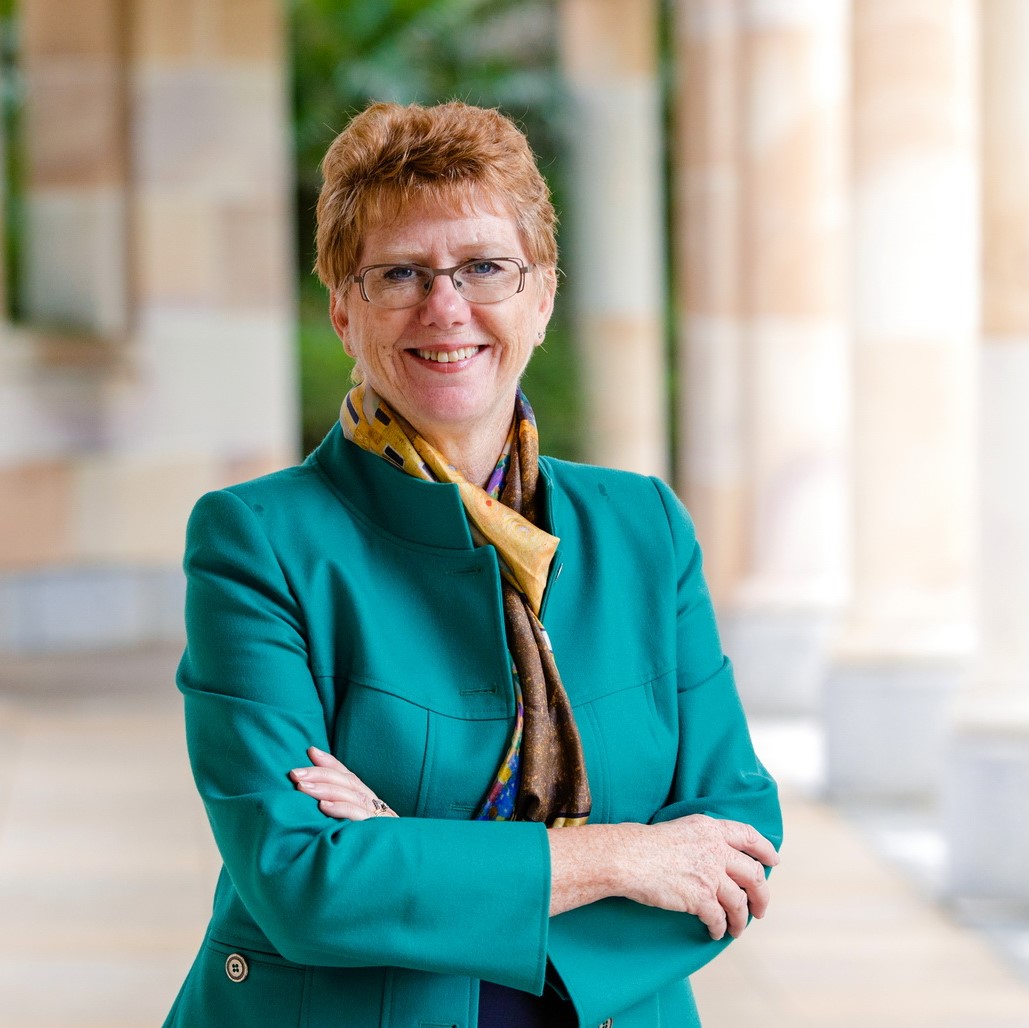 Tracy Martin is an Organisational Psychologist and Industry Fellow in the UQ Business School. She currently combines research and consulting with a focus on strategic change, board behaviour and a developing interest in the impact of technology change on the design of work for leaders and professionals. Recently she has taught courses in human resources, change management and leadership within the Business School. Tracy completed her PhD at UQ, examining how company boards consider issues about people during strategic change. This research was motivated by her 25+ years in the corporate sector, working in large multi-national corporations mainly in organisational development and strategic HR roles. Her industry experience spans mining, chemicals manufacturing, professional services, engineering projects, information technology, media and commercial real estate.
Senior Research Assistant - Water Infrastructure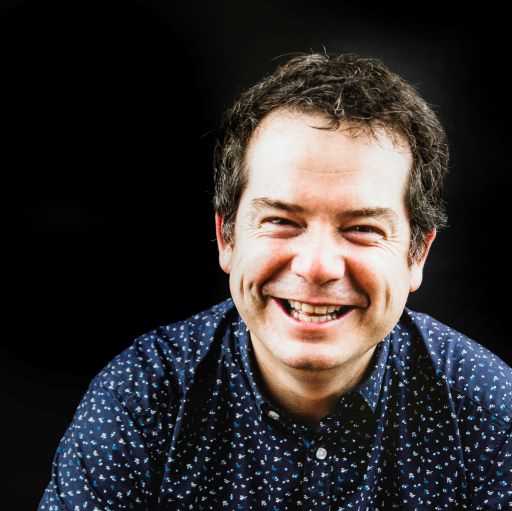 Pablo is a law graduate from the University of Chile, as well as a graduate of the Master of Integrated Water Management (IWM) through Griffith University and The University of Queensland.  He is currently a lecturer in Environmental Law and Regulation at the School of Engineering of the University of Chile. Pablo has years of professional and research experience spanning a range of policy and regulatory topics, including water, natural resources, infrastructure, renewable energy, and natural resource governance with a focus on community impact. A PhD candidiate at The University of Queensland, he researches water governance, water justice, and integrated water management.  
Catalina Espinosa Tovar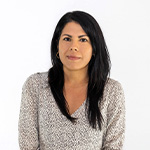 Catalina holds a business degree and a Master's in Corporate Social Responsibility. She is currently in her final year studying a Master´s in Environmental Management at The University of Queensland. With +10 years of experience in business management and capacity building for both industry and NGOs. Catalina specializes in developing and executing strategic business initiatives that drive significant outcomes in environmental conservation and sustainable development. She is interested in using behaviour-based interventions to promote sustainable transitions.
Senior Research Assistant

Gustavo is a Civil Engineer with a Master's in Hydraulic Resources and Hydroinformatics. Gustavo is completing his Master´s in International Economics and Finance at UQ and has research experience in the decarbonization of the transport sector, waterborne electromobility, and port sustainability. Gustavo has spent more than 10 years in the public sector, working as a policymaker in the transport and infrastructure sectors, including ports and inland waterways transport. His industry experience spans engineering projects and consulting in geotechnics and hydraulics.
Senior Research Assistant - System Dynamics, Digitalisation and Circular Business Models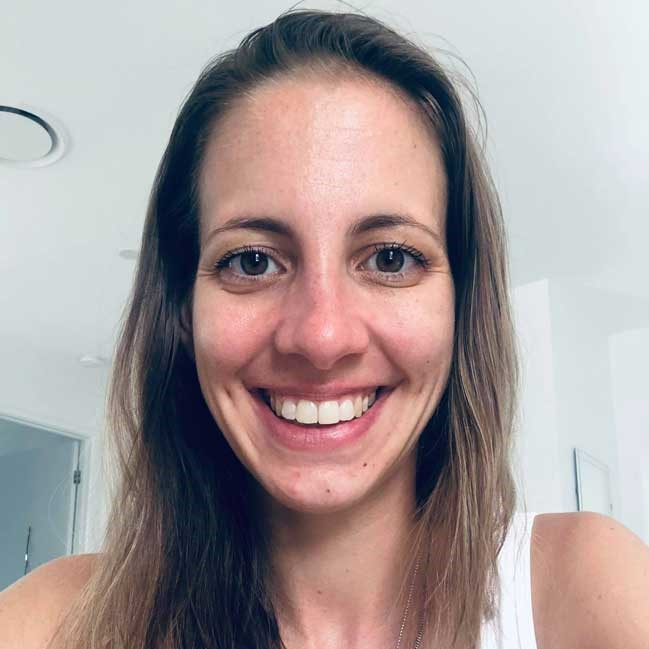 Agnes has a background in systems thinking and system dynamics and has been a research and teaching assistant at The University of Queensland for over three years. Agnes is currently undertaking her PhD in circular economy at the Queensland University of Technology (QUT). Specifically, Agnes is interested in looking at the benefits and opportunities of digitalisation and the way digital technologies can enable the implementation of circular economy principles and support this paradigm shift. Agnes is a graduate of Regent's University London, UK (Bachelor of International Business with French and Spanish - Honours First Class) and The University of Queensland (Master of Business - Innovation and Entrepreneurship, and Social Impact and Sustainability).
Senior Research Assistant - Evaluating Transitions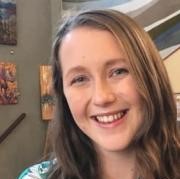 Syvannah's career in sustainability has predominantly explored carbon and climate change policy, finance mechanisms and investment opportunities. Her experience also spans legislating benefit sharing under REDD+, contributing to a Nationally Determined Contribution under the Paris Agreement, and improving the sustainability performance of the fashion and events sectors. This had lead her to work with a variety of private sector and government entities as well as multiple United Nations agencies.
Affiliates
---
The Sustainable Infrastructure Resarch Hub draws on the expertise of many researchers across various fields related to sustainable infrastructure.
Dr Ida Asadi Someh is a senior lecturer in the Business Information Systems discipline at the UQ Business School, The University of Queensland, and a research fellow at the Centre for Information Systems Research (CISR), MIT Sloan School of Management, United States. Her research focuses on organisational and societal impact of data, analytics and artificial intelligence. She completed her PhD in 2015 at The University of Melbourne and was awarded the best PhD thesis in Melbourne School of Engineering, and the Vice Chancellor's PhD Prize at The University of Melbourne. Ida teaches business analytics in undergraduate and postgraduate information systems programs. She previously has taught databases and data warehousing to both computing and information systems students.
Jonathan is a human geographer and joined The University of Queensland in 2005 following previous appointments at the University of Glamorgan (UK) and the UK National Mapping Agency, Ordnance Survey. Jonathan is the Director of the Queensland Centre for Population Research located within the School of Earth and Environmental Sciences at The University of Queensland. He is the co-editor of Australian Population Studies, Councillor of the Royal Geographical Society of Queensland and Secretary of the Applied Geography Commission (a Commission of the International Geographical Union).  Jonathan's interests lie at the intersection of human geography, regional science, sociology and criminology in understanding how human mobility shapes and is shaped by our urban systems and in turn impacts social sustainability; how regional economic growth and development is governed by human capital migration; and how big data and spatial analytics can be effectively harnessed to inform smarter policy.
Dr Fred Fialho Teixeira is an architect, media artist and senior lecturer at the School of Architecture, The University of Queensland. He has been working in the fields of computational architecture and mixed reality for the last 20 years. He has been awarded the Dean's Fellowship from the University of California and developed innovative biologically based design strategies at the California Nano Systems Institute. With over 40 publications on design methods and research in digital design and fabrication, his research focusses on bio-spaces through the experiential traits of immersive media and spatial computing strategies. He holds professional degrees in architecture (Royal Institute of British Architects and Portuguese Chamber of Architects) and practiced for the top international offices such as Zaha Hadid Architects. Through his innovative strategies he designed over 30 projects from which he was internationally awarded within art and architectural domains. Presently his research work on spatial computation combines the use of mixed reality (VR/AR) and advanced manufacturing to enable a next generation of sustainable architecture in terms of advanced manufacturing and sustainability.
Professor Peter Halley is a professor a the School of Chemical Engineering, The University of Queensland. His translational research work focuses on biodegradable polymers, sustainable polymers, circular plastics, rheology and polymer processing. He is developing a new course about engineering the circular economy to help students add their knowledge of sustainable engineering technologies to new skills in holistic circular and sustainable product and process development. He has been involved in both fundamental research, teaching and technology development (including the company Plantic Technologies Ltd) in the sustainable polymers area.
Professor Mark Hickman is the TAP Chair and Professor of Transport Engineering within the School of Civil Engineering at The University of Queensland. Professor Hickman has taught courses and performed research in public transit planning and operations, travel demand modelling, and traffic engineering. His areas of research interest and expertise include public transit planning and operations, urban transportation planning, and the application of remote sensing technology for traffic management.
Associate Professor Tim Kastelle is the Director of External Engagement at The University of Queensland Business School. He graduated from Princeton University with a degree in economics, and his MBA and PhD were completed at UQ. Tim has published widely in leading innovation journals. He is deeply committed to translating research into practice. To this end, he writes a well-regarded innovation blog for managers (http://timkastelle.org/blog/), and he has worked extensively with a wide range of organisations. He has worked with several infrastructure firms to build innovation programs and new business models designed to increase their impact and success.
Dr David Lange is a Senior Lecturer in the School of Civil Engineering. His research interests follow two main tracks - fire safety engineering and infrastructure resilience. A Chartered Engineer and Fellow of Engineers Australia, he has over a decade of experience working in the research and education sector in Australia and in Europe. His research explores the performance of novel materials and systems in fire, the operationalisation of resilience to critical infrastructure, and the development and implementation of risk and performance based design methodologies in various contexts.
Professor Bronwyn Laycock is a polymer scientist with a focus on plastics sustainability, particularly polymer degradation and lifetime estimation, biopolymer production, polymer conversion chemistries and polymer applications. Some specific application areas in her research program include the synthesis, modification and biodegradation of biopolymers (particularly polyhydroxyalkanoates), bioderived composites using natural fibres such as wood, controlled release matrixes for pesticide and fertiliser applications, polyurethane chemistry, polymer foams, biodegradable packaging and carbon nanofibre production. She holds a Joint Chairman's Award for research/commercialisation (CRC for Polymers) and an Excellence in Innovation Award (CRC Association) as well as a Joint CSIRO Medal for Research Achievement 2009 for her work on the extended wear contact lens project (within the Vision CRC).
Dr Sam MacAulay is a world-renowned expert on innovation strategy and Senior Lecturer at the Business School, The University of Queensland. Sam's research explores how innovation is shaped by business models, how new products and services are created, and how organisations gain and sustain competitive advantage. This research has focused on industries including mining, gas, solar, wind power, civil engineering, architecture and design, and advanced manufacturing, and been published across leading international journals ranging from the Academy of Management Review through to the Proceedings of the Institution of Civil Engineers. Organisations around the world are now using this knowledge to inform the management of innovation in settings ranging from delivering complex infrastructure projects through to product development.
Ben is a risk specialist, systems thinker and teacher. Over the last 10 years he has worked in academia, engineering consulting, HSE, risk and compliance, across mining, infrastructure, healthcare and the education industries. He currently focusses on risk management research at the Minerals Industry Safety and Health Centre (MISCH). His particular research interests are new frontiers of risk management, risk assessment in practice, modelling of accident scenarios and trying to engage with the complexity of socio-technical industrial systems.
Stephanie is a Professional Planner in Residence and Senior Lecturer in urban planning at UQ. As a practicing urban and social planner, she is interested in ensuring city-makers and community builders (government, industry and community) have the knowledge and capabilities to plan and design a better future for our cities, towns and communities.  Stephanie brings significant industry and leadership experience to The University of Queensland, having previously held a senior position with a national multidisciplinary property, planning and design firm in Queensland. She is currently a non-Executive Director for the South Bank Corporation Board, overseeing the planning, management and operation of Queensland's premier lifestyle, community and cultural precinct. Stephanie is a Fellow of Planning Institute of Australia.
Senior Research Assistant - Health Infrastructure
Julia is a final year Master of Environmental Health Science student at The University of Queensland, Faculty of Medicine.  Her research has been on the transition to climate-smart healthcare and improving the sustainability of hospitals with a focus on aligning the built environment to allow for better practices.  After almost 10 years in clinical roles, she has utilised this knowledge to transition into environmental sustainability.  Her interests relate to climate change and health, building the climate resilience of the healthcare industry and the circular economy in health. 
Visiting Scholars
---
Andrew Davies
UQ's SIRH recently welcomed Professor Andrew Davies from Sussex University in the UK as a Visiting Scholar.
Professor Andrew Davies is the RM Phillips Freeman Chair and Professor of Innovation Management at the University of Sussex. Over the past 20 years, Professor Davies has developed high-level research collaborations with leaders of some of the UK's largest infrastructure projects including Heathrow (T5, T2 and 3rd runway), London Olympics, Crossrail, Thames Tideway Tunnel, High-Speed 1 & 2 and Westminster Palace Restoration and Renewal Project.
Professor Davies will share his extensive research insights to in a keynote speech and panel at the UQ SIRH Innovation in Infrastructure Event at Custos House in March to support Queensland companies and government to innovate successfully on large infrastructure projects. In addition to workshops with UQ staff, Professor Davies will also progress research collaborations with UQ's Dr Sam MacAulay, Senior Lecturer at UQ Business School.
Faculty of Business, Economics and Law