Leaders
---

Director
Dr Cristyn Meath
Co-founder and Lead, Infrastructure CoLab
Senior Research Fellow and Lecturer
Faculty of Business, Economics and Law
 
Deputy Director
Dr Jurij Karlovsek
Lecturer, Faculty of Engineering, Architecture and IT 
EAIT Lead, Infrastructure CoLab
 
Administration Officer
Ms Candice Meyer
sirh@uq.edu.au
Senior Research Fellow
---
Dr Sue McAvoy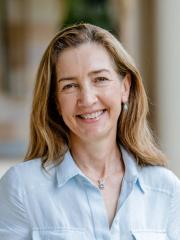 Sue lectures the newly introduced Business Dynamics subject into the UQ Business School Master's Program. Building on existing business strategy concepts, Business Dynamics uses the tools and principles of System Dynamics to analyse and understand a firm's performance and design robust strategies to improve its performance through time.
Sue is also a Senior Research Fellow with the UQ Centre for the Business and Economics of Health.
Senior Research Assistants
---
Gabriel Sunol Marten
Gabriel is currently in his last semester of a Master of Business majoring in Organisational Sustainability from UQ Business School. Parallel to his studies, Gabriel worked as a researcher in sustainability where he undertook policy-oriented research on sustainable development. Most recently the focus of his research has been on the transition towards circular economy principles in the infrastructure sector. Gabriel's main interests revolve around sustainable business, environmental ethics, circular systems and using business as a vehicle for positive impact.
Lawrence Miles-Mwangangi
Lawrence is a final year Bachelor of Civil Engineering and Bachelor of Economics Student at the University of Queensland, and a researcher with a particular interest in examining the role of the built environment in a circular economy. As a researcher, his role is to provide the Infrastructure CoLab with relevant academic research to scale innovation solutions and maximize sustainable outcomes across the industry. His research has considered the adoption of sustainable materials and procurement of infrastructure, seeking to establish the key drivers and barriers, and benchmark best practice examples.
Agnes Toth-Peter
Agnes has a background in systems thinking and system dynamics and has been a research and teaching assistant at the University of Queensland (UQ) for over 3 years. Agnes is also currently undertaking her PhD in circular economy at the Queensland University of Technology (QUT). Specifically, Agnes is interested in looking at the benefits and opportunities of digitalization and the way digital technologies can enable the implementation of circular economy principles and support this paradigm shift. Agnes is a graduate of Regent's University London, UK (Bachelor of International Business with French and Spanish - Honours First Class) and the University of Queensland (Master of Business - Innovation & Entrepreneurship and Social Impact & Sustainability).
Syvannah Wilson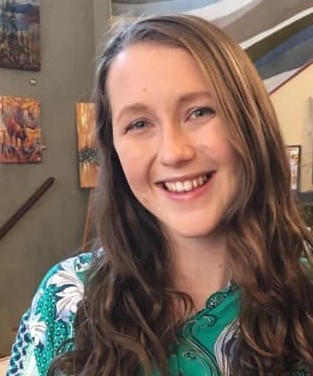 Syvannah's career in sustainability has predominantly explored carbon and climate change policy, finance mechanisms and investment opportunities. Her experience also spans legislating benefit sharing under REDD+, contributing to a Nationally Determined Contribution under the Paris Agreement, and improving the sustainability performance of the fashion and events sectors. This had lead her to work with a variety of private sector and government entities as well as multiple UN agencies.
Pablo Aranda Valenzuela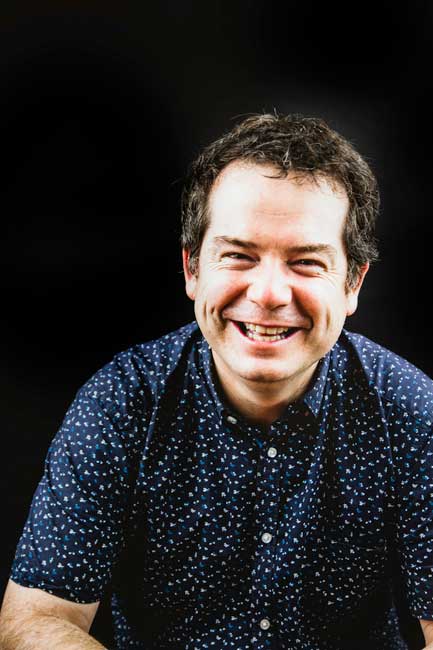 Pablo is a Law graduate from the University of Chile, as well as a graduate of the Master of Integrated Water Management (IWM) at Queensland/Griffith Universities, and a Lecturer in Environmental Law and Regulation at the School of Engineering of the University of Chile. Leveraging years of professional and research experience spanning a range of policy and regulatory topics, including water, natural resources, infrastructure, renewal energy, and natural resource governance with a focus on community impact. A PhD candidiate at The University of Queensland, he researches water governance, water justice, and IWM.
Affiliates
---
The Sustainable Infrastructure Resarch Hub draws on the expertise of many researchers across the various fields related to sustainable infrastructure.
Dr Sam MacAulay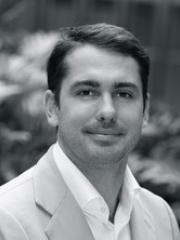 Dr Sam MacAulay is a world-renowned expert on innovation strategy and Senior Lecturer at the Business School, The University of Queensland. Sam's research explores how innovation is shaped by business models, how new products and services are created, and how organisations gain and sustain competitive advantage. This research has focused on industries including mining, gas, solar, wind power, civil engineering, architecture and design, and advanced manufacturing, and been published across leading international journals ranging from the Academy of Management Review through to the Proceedings of the Institution of Civil Engineers. Organizations around the world are now using this knowledge to inform the management of innovation in settings ranging from delivering complex infrastructure projects through to product development.
Professor Peter Halley 
Professor Peter Halley is a professor a the School of Chemical Engineering, The University of Queensland. His translational research work focuses on biodegradable polymers, sustainable polymers, circular plastics, rheology and polymer processing. He is developing a new course about engineering the circular economy to help students add their knowledge of sustainable engineering technologies to new skills in holistic circular and sustainable product and process development. He has been involved in both fundamental research, teaching and technology development (including the company Plantic Technologies Ltd) in the sustainable polymers area.
Associate Professor Tim Kastelle
Associate Professor Tim Kastelle is the Director of External Engagement at The University of Queensland Business School. He graduated from Princeton University with a degree in economics, and his MBA and PhD were completed at UQ. Tim has published widely in the leading innovation journals. He is deeply committed to translating research into practice. To this end, he writes a well-regarded innovation blog for managers (http://timkastelle.org/blog/), and he has worked extensively with a wide range of organisations. He has worked with several infrastructure firms to build innovation programs and new business models designed to increase their impact and success.
Dr Frederico Fialho Teixeira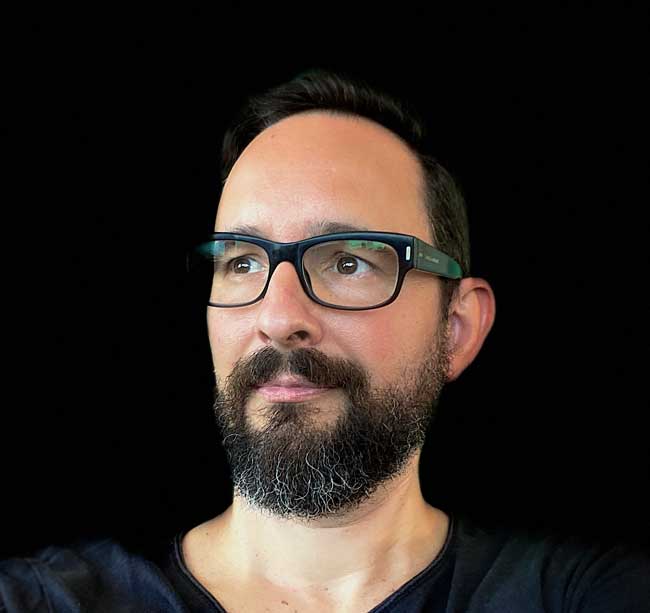 Dr Frederico Fialho Teixeira is an architect, media artist and senior lecturer at the School of Architecture, The University of Queensland. He has been working in the fields of computational architecture and mixed reality for the last 20 years. He has been awarded the Dean's Fellowship from the University of California and developed innovative biologically based design strategies at the California Nano Systems Institute. With over 40 publications on design methods and research in digital design and fabrication, his research focusses on bio-spaces through the experiential traits of immersive media and spatial computing strategies. He holds professional degrees in architecture (Royal Institute of British Architects and Portuguese Chamber of Architects) and practiced for the top international offices such as Zaha Hadid Architects. Through his innovative strategies he designed over 30 projects from which he was internationally awarded within art and architectural domains. Presently his research work on spatial computation combines the use of mixed reality (VR/AR) and advanced manufacturing to enable a next generation of sustainable architecture in terms of advanced manufacturing and sustainability.
 
Business, Economics and Law Faculty