The Faculty of Business, Economics and Law in partnership with The University of Queensland in America, Inc. (TUQIA) proudly presents the fifth annual UQ Rugby Benefit Dinner in support of the UQ rugby scholar athlete and UQ Rugby Club.
Join UQ alumni, friends and business colleagues for a fantastic evening of rugby festivities in central New York City.
This year's stellar lineup includes Australian rugby legends Mark Ella AM, Glen Ella, Gary Ella, rising sevens star Mackenzie Sadler, and Wallaby Hall of Famer Dr Mark Loane AM as the panel MC.
Date
Thursday 1 November 2018
Time
6.00pm to 10.00pm
Venue
The Manhattan Club, 201 West 52nd Street, New York City
Tickets
Individual tickets US$250; tables from US$2500. View ticket options
During the evening, one of the University's most prestigious sports medals, the Mark Loane Medal, will be presented to one of America's most outstanding high school rugby players.
To find out about sponsorship opportunities, please contact us.
If you are unable to attend the UQ Rugby Benefit Dinner and would like to make a gift to support the UQ Rugby Club, please donate online (select "Annual NYC UQ Rugby Benefit Dinner" as the donation destination), or contact us for more information.
This event is proudly sponsored by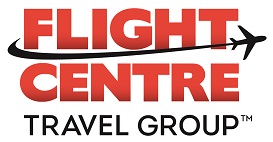 Contact Alumni Relations
Reserve your tickets for the 2018 UQ Rugby Benefit Dinner, discuss sponsorship opportunities, and find out more about giving to UQ and the BEL Faculty.