This year's stellar lineup includes Australian rugby legends Mark Ella AM, Glen Ella, Gary Ella, rising sevens star Mackenzie Sadler, and Wallaby Hall of Famer Dr Mark Loane AM as the panel MC.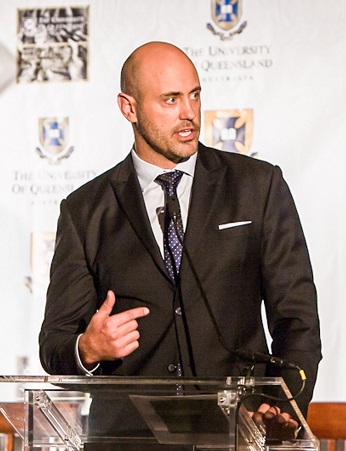 "Thank you very much for putting on an incredible event… the quality of people in the room was outstanding."
Nathan Sharpe, 2016 MC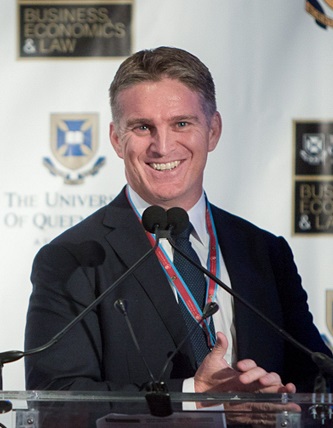 "My son, Alex, has played for the UQ Rugby Club for three years. My family and I watch every game and we really enjoy the experience, so we wanted to give back to the club and the University any way we could. I was happy to be there to show my support and raise funds for UQ players and programs."
"The dinner also gave everyone in the room the opportunity to network with UQ alumni and supporters, including Australian expats based in New York."
Tim Horan AM, 2017 MC