BEL Careers Day 2023
Building your future!
Tuesday 26 September 

10:00am – 7:00pm

Abel Smith (#23) and Modwest (#11A)

Industry networking 
5:00 – 7:00pm
Be inspired and gain exclusive access to industry experts and career-building specialists.
Get connected with the people and tools to help you explore your options and carve out your career pathway.
Hear insider tips from graduate recruiters, industry representatives and UQ alumni to help you succeed in the evolving world of work.
Participate in hands-on workshops, hear from guest panellists and boost your professional profile through networking with potential employers.
Thank you to our partners for supporting this event.
Industry Mixer
From 5:00 – 7:00pm, network with our industry guests and your fellow students. Connect with companies you are interested in, ask your burning questions and explore potential career opportunities.
Employer booths
Chat with employers about internship and graduate opportunities.
Professional headshots 
Sharpen up your online profile with a professional headshot.
10:00 – 10:30am
Registration
Abel Smith Lecture Theatre foyer (#23)
Check in to receive your lanyard and program
10:30 – 10:35am
Opening and welcome
Abel Smith Lecture Theatre (#23)
10:35 – 11:15am
Abel Smith lecture theatre (#23)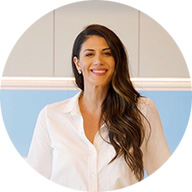 Stephanie Rice 
Former Olympic swimmer 
Join former Olympic swimmer Stephanie Rice in conversation with MBA Manager Roxene Shea, who will discuss Stephanie's career journey and provide insights into transferrable skills, career exploration and continuous learning as she currently studies her MBA at UQ.
11:15am – 12:15pm
Abel Smith (#23) lecture theatre
We will discuss the latest labour market trends, workforce demands, technological innovations and societal changes that will shape emerging opportunities and determine how we work in the future.
Melinda Pratt, UQ Senior Research Associate of Educational Leadership and Professional Learning Innovation
Marta Newport, Grant Thornton, National People & Culture Leader 
Shane Francis, EY, Director People Advisory Services
Craig Thompson, Accenture, Managing Director 
Nathan Anderson, Volvo, Senior Business Partner – Talent & Onboarding 
12:15 – 1:15pm
Lunch break 
Modwest (#11A) 
Pick your sessions
Choose which sessions to attend based on your interests.
1:15 – 2:45pm
Modwest (room 120) 
Put your knowledge and skills into action in this industry-facilitated, immersive experience that will see you work in teams to solve a real-world industry challenge. You will hone your problem-solving, time-management, teamwork and communication skills and get to experience what it's like to work in the professional services sector. 
Modwest (room 121) 
Whether you are pitching a business idea, presenting a project to your colleagues or talking to customers, you need to be able to interest, convince and influence others with your words. In this hands-on workshop, you will learn how to effectively communicate your ideas, projects or personal brand by using compelling storytelling and pitching techniques.
3:00 – 4:00pm
Modwest (room 120) 
Career success doesn't only depend on your technical abilities. Employers highly value transferrable skills such as teamwork, communication and planning skills. The good news is, you've likely got a few of these already – and still have time to develop others! This session will help you identify and develop the transferrable skills that will help you make your career a success.
Modwest (room 121) 
Get the inside scoop from experienced HR professionals on the key stages of the recruitment process and what they look for in your job application. You will learn where to find opportunities and how to write an impactful cover letter and tailor your resume to showcase your strengths and suitability for the job – giving you the tools to stand out in a competitive job market.
4:00 – 5:00pm
Modwest (room 120) 
Networking is a key skill for career and business success. In this session, you will learn how to build your professional brand through effective face-to-face networking and by utilising LinkedIn as your professional social media platform. You will develop your elevator pitch and learn techniques for engaging in meaningful conversations to make lasting connections.
Modwest (room 121) 
The interview is the most important part of the recruitment process. How you prepare and deliver your message to a future employer will be crucial to your employment success. This workshop will shine a light on different interview types and what employers look for in them, while demonstrating techniques to effectively showcase your skills and experiences – ensuring you will attend your next interview with confidence.
Industry Mixer: Networking with Purpose 
5:00 – 7:00pm, Modwest foyer
Time to put what you've learned to the test! Stay on for the Industry Mixer to network with our industry guests and your fellow students. Connect with companies you are interested in, ask your burning questions and explore potential career opportunities. The BEL Careers Team will be on hand to support you in your conversations. Refreshments will be provided.
Professional Headshots 
5:00 – 7:00pm, Modwest (130) 
Have a high-quality headshot taken by a professional photographer to use on your LinkedIn profile and strengthen your online presence.