Colin Clark Refurb
The Colin Clark building's student spaces and facilities are getting an upgrade! Find out more about this exciting transformation and keep up to date with the progress.
The Australian Financial Review recognises our superior graduate employability outcomes
The  Faculty of Business, Economics and Law Student Employability Team (BEL SET) won the 2016 employability category of the Australian Financial Review Higher Education Award, ahead of finalists from The University of Sydney, Marcus Oldham College and Bond University.
Last financial year we placed 1800 students with almost 600 employers and supported thousands of students by providing 150 employability workshops or events in partnership with more than 100 employers.
In 2015, the faculty full-time employment rate for domestic bachelors graduates rose by five percentage points to 79% (Australian Graduate Survey), compared with a national rate of 69%.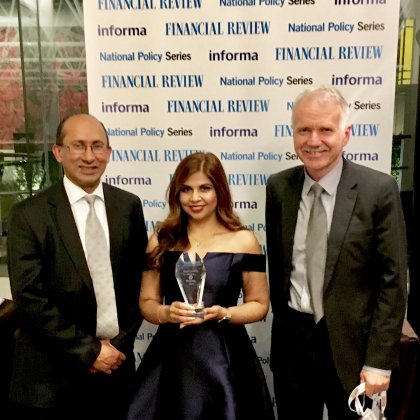 Creating change through world class education
We provide a transformative learning experience that inspires students to create change locally and globally. Our high-achieving students are taught by leaders in their fields, who are consultants and advisors to leading companies worldwide, many also at the helm of world-leading research.
Upcoming events
Find out more about upcoming events, workshops and information sessions.
TC Beirne School of Law ranked #48 in the world in 
QS World University Rankings
The BEL Faculty welcomes our newest students to UQ, one of the top 100 universities in the world. Explore the range of services and experiences available to you as a member of our newest cohort.
Gain international experience
BEL Faculty's International Mobility Team aligns students with international institutions and courses that best suit your career goals.
Australian Institute for Business and Economics
BEL Faculty's Australian Institute for Business and Economics links industry with UQ's researchers to deliver consultancies and collaborative projects.
Student enquiries
Domestic student enquiries
Email: bel@uq.edu.au
Phone: +61 7 3365 7111
International student enquiries
Enquire online
Phone: (Freecall from within Australia):
1800 671 980
Phone: (From outside Australia):
+61 3 8676 7004