Latest news
COVID-19 (coronavirus): Latest advice for the UQ Community.
Win $10k with the #TransformLaw KWM Prize
Learn about AI, tech and entrepreneurship in this eight-week UQ Ventures program with the chance to win a share in $10,000.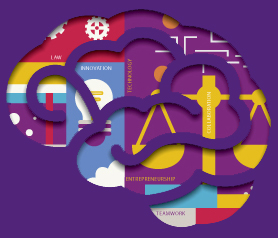 Information for current students
Creating change through world class education
We provide a transformative learning experience that inspires students to create change locally and globally. Our high-achieving students are taught by leaders in their fields, who are consultants and advisors to leading companies worldwide, many also at the helm of world-leading research.
Student enquiries
Domestic student enquiries
Email: bel@uq.edu.au
Phone: +61 7 3365 7111
International student enquiries
Enquire online
Phone: (Freecall from within Australia):
1800 671 980
Phone: (From outside Australia):
+61 3 8676 7004