Thailand and Hong Kong exchange for tourism students
Bachelor of Tourism, Hospitality and Event Management (BTHEM) exchange opportunity to Thailand and Hong Kong
Would you rather eat endless amounts of street food in Thailand or shop til you drop in Hong Kong? With the exciting new BTHEM Exchange Opportunity, you can do both while earning credit towards your BTHEM degree!
This opportunity exists for a group of motivated BTHEM students (including eligible dual degree students) to join a unique study program. Commencing in the second half of 2023, you can study overseas at two of our premier partner institutions in Hong Kong and Thailand, gain credit transfer, and have the time of your life by broadening your degree experience and gaining a new perspective on your studies and future employment opportunities.  
Study at Mahidol University, Thailand, ranked among the most prestigious educational institutions in Thailand, and The Chinese University of Hong Kong, Hong Kong, ranked #39 in the 2022 QS World University Rankings.
Download study arrangements (PDF, 235 KB)
Program
Institutions
Mahidol University, Thailand
The Chinese University of Hong Kong, Hong Kong
Eligibility and applications
You must complete a minimum of 16 units at UQ when exam results are released this November
Your cumulative GPA must be a minimum of 5.0 out of 7.0
This opportunity is available to BTHEM (single or eligible dual degree) students majoring in Hotel and Hospitality Management or Tourism and Event Management.
International students whose previous country of residence or citizenship is either Thailand or Hong Kong are not eligible to participate in this program
Applications close 23 November 2022 - places are limited so please enquire as soon as possible
Credit
Courses undertaken at each partner institution will be credited back to your UQ studies and you will receive specific advice in regards to credit options and course planning.
Key dates
Application deadline
23 November 2022 (places are limited - apply as early as possible)
Program dates
Sep - Dec 2023: semester of study in Thailand
Jan - May 2024: semester of study in Hong Kong
Note: Study at both institutions is compulsory
What students say about this exchange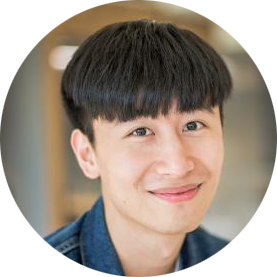 By undertaking this program, I have had the opportunity to experience the tourism and hospitality that both countries have to offer.
Every day was an opportunity to explore somewhere new and I made life-long friends. Having the opportunity to "live" in a country rather than just be a tourist is really special.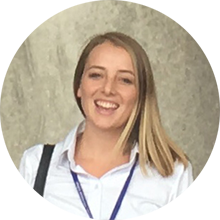 Faculty of Business, Economics and Law