Our goals look beyond graduation.
The Student Employability Team (SET) is dedicated to assisting students from the BEL Faculty to increase their employability, access opportunities and manage their careers. BEL SET's services are supplementary to the services offered by the UQ Student Employability Centre.
More importantly, we are about creating opportunities to get ahead. It's not just a foot in, it's a step up. Because when you get SET, you go further. Get SET, ready, go.
Upcoming events
Find out more and register for the upcoming SET Employability Conference.
The Australian Financial Review recognises our superior graduate employability outcomes
Don't just take our word for it, though. The BEL SET team won the 2016 employability category of the Australian Financial Review Higher Education Award, ahead of finalists from The University of Sydney, Marcus Oldham College and Bond University.
Last financial year we placed 1800 students with almost 600 employers and supported thousands of students by providing 150 employability workshops or events in partnership with more than 100 employers.
In 2015, the faculty full-time employment rate for domestic bachelors graduates rose by five percentage points to 79% (Australian Graduate Survey), compared with a national rate of 69%.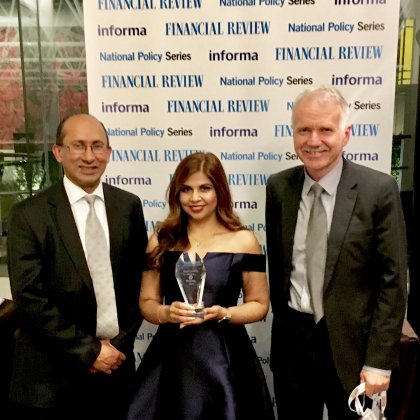 Engage with BEL SET
Discover how you can engage with BEL SET through their innovative and transformative employability workshops, programs and event series.
Gain access to BEL SET programs
Access BEL SET's tailored programs and services at every stage of your studies, as an undergraduate or postgraduate student, as well as a graduate for six months after graduation.
A panel of young professionals share their experiences of transitioning to work after graduating, to give you an insight into their job and your possible career options.
Community Engagement Program
Get hands-on experience working on real industry projects for the not-for-profit sector.
These events help students know more about what employers are looking for in graduates, and help prepare them for their career.
Student Work Experience Program
Gain experience presenting yourself to recruiters by participating in a mock competitive recruitment process.
Network, connect and engage one-to-one with a respected and successful industry professional by participating in the BEL Career Mentoring Program.
The Edge Leadership Series
This series connects BEL students with inspirational leaders including CEOs, directors, managers and entrepreneurs.
Learn about upcoming graduate employment opportunities and hear directly from employers on how to prepare for and succeed with your applications.
Meet with one of our employability specialists to discuss your career plan and improve your employability through participation in our programs and events.
Unlocking your Employability MOOC
The University has developed a massive open online course (MOOC) to assist you to develop your employability.
The Student Employability Team
Our employability specialists have extensive recruitment and industry experience and networks behind the scenes coaching, insights and practical tips for recruitment campaigns.
Find out about and register for upcoming events and programs held by the Student Employability Team.