Getting exposure to industry and making industry connections is vital to working out your career path and transitioning to the world of work.
Don't be shy - get practice at mixing with people in your industry and let yourself be known to potential employers and colleagues.
Industry events
Check in with StudentHub for upcoming industry events where you can hear and meet industry leaders and graduates talk about their industry and personal stories.
Career mentoring
When you're ready to transition to work, get a mentor to help you succeed.
BEL students in their final year are invited to express interest in connecting with an industry mentor through the BEL Career Mentoring Program.
Diverse students and students interested in identified positions are invited to engage with mentors and employers through Diversity Hub.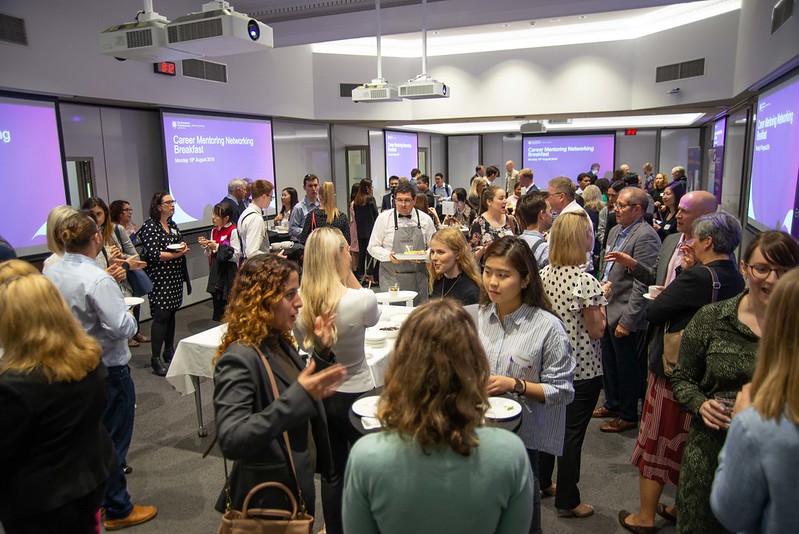 Entrepreneurship and start-ups
Pursue your start-up idea, connect with experienced entrepreneurs and like-minded students, and get experience pitching to industry through UQ Ventures.