The Faculty of Business, Economics and Law (BEL) incorporates the UQ Business School, the School of Economics and the Law School.
With 12,200 students including 6600 international students enrolled over three schools, and an alumni network of more than 88,000, the BEL Faculty offers students unparalleled opportunities in their fields.
We engage and build sustainable and mutually beneficial relationships with students, alumni, industry and government.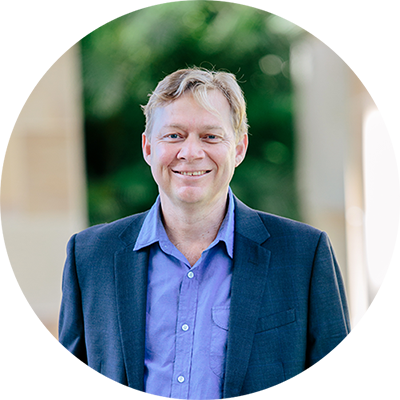 Our vision is to provide a world-class business, economics and law education that opens minds and possibilities for our students, staff and alumni.
At the Faculty of Business, Economics and Law we provide a transformative learning experience that inspires students to create change locally and globally. Our high-achieving students are taught by leaders in their fields, who are consultants and advisors to leading companies worldwide, many also at the helm of world-leading research.
Professor Andrew Griffiths
Executive Dean
BEL Faculty
Our business, economics and law schools are all ranked within the world's top 50 and our research and programs are consistently recognised for excellence.
Our programs will allow you to enhance your career prospects and exploit the full potential of your business by helping you achieve thought leadership and best practice in management.
The BEL Faculty creates change through internationally recognised research, working with industry, government and the community through our schools, research institutes and centres.
Our leaders
The BEL Faculty team is headed by leaders in their fields. Explore the many world-class professionals that lead us in creating change.
Browse the complete guide on all our Business, Economics and Law programs and how you can make the most of your time at UQ.