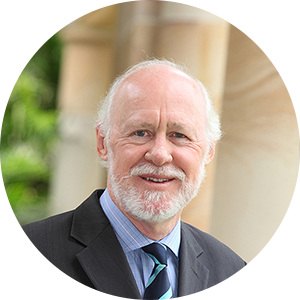 BEL researchers work independently and in collaboration with industry, government and the community to solve some of the biggest challenges facing our world.
We strive to continually advance theory and practice through our research across our schools, to create positive change in society. Our innovative and extensive research has shaped business practices, government policy and legislation in Australia and internationally.
Many of our staff also supervise and mentor the next generation of young researchers, ensuring our legacy continues for years to come.
Above all, we strive to create positive change through our research. You will see this motivation shine through in our research projects. We welcome the opportunity to work with you and to continue to change the world for the better.
Professor Victor Callan
Associate Dean (Research)
BEL Faculty
Creating change through industry partnerships
The Faculty of Business, Economics and Law together with the Faculty of Engineering, Architecture and Information Technology have developed a comprehensive research program, which provides opportunities for post-doctoral researchers as well as post-graduate and undergraduate students.
School research strengths
It is common knowledge that to succeed in today's global marketplace, businesses must be competitive and constantly striving to be at the cutting-edge of business practices.
Economics affects the day-to-day lives of all people, even if they are conscious of this or not. It influences the decisions they make in both their work environments and their personal situations.
The TC Beirne School of Law is an internationally recognised centre of research excellence that creates and disseminates leading–edge research across a wide range of legal fields.
Research strengths
Our aspiration is to positively influence society through the creation, dissemination and application of knowledge. Four of the BEL fields of research are identified in UQ's research strengths:
Applied and Theoretical Economics
UQ Applied and Theoretical Economics research has established an enviable international reputation across a range of fields including economic theory, econometrics and applied economics (including environmental economics).
Business, Management and Finance
UQ Business and Management researchers tackle a wide range of big issues facing businesses, with projects ranging from start-up and entrepreneurial firms, through to the challenges facing larger organisations around their strategy.
Law
This energetic research community makes significant contributions to the development of law nationally and internationally; to the effectiveness of law as a discipline; and to a better understanding of its relationship with other fields.
Information Systems and Computational Science
We examine and research the interplay between people and information systems, information systems in our organisations and the design and engineering of IT artefacts, as well as computational science.
UQ School of Economics ranked in the top 5% of research institutions in the world by RePEc
BEL Faculty Research Institutes & Centres