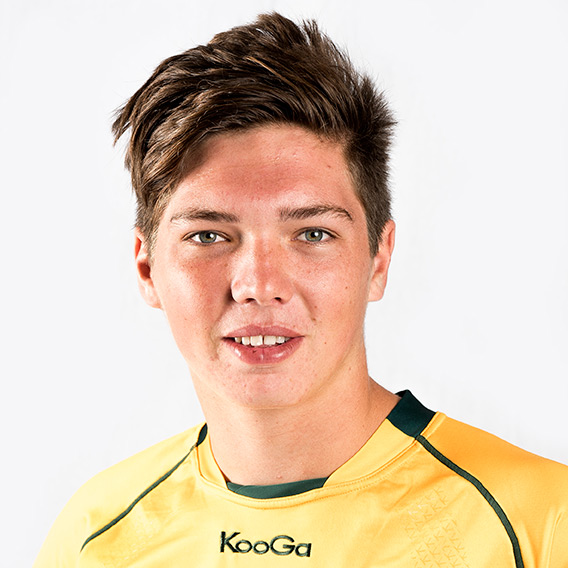 Nine students from the University of Queensland Business School are among 40 to receive 2016 UQ Sporting Scholarships across the university.
Among them was Bachelor of Business Management/Bachelor of Arts student and cricketer Daniel Cranitch, who was one of ten UQ athletes to receive an $18,000 Clem Jones Sporting Scholarship.
The Clem Jones Sporting Scholarship is funded by an annual donation from The Clem Jones Foundation over three years.
Eight other UQ Business School students were awarded 2016 UQ Sports Achievement Scholarships valued at between $3000 and $9000.
Isabella Wilkinson-McIntyre (B. Economics/ B. Commerce) received her award for equestrian dressing/eventing. She was recently named National Interschool Champion and hopes to compete internationally in the next five years as well as travel to Europe to train.
Oliver Crane (B. Business Management) is a hockey striker who has played for the Australian U21 team and National Junior Squad in 2015. Oliver's goal is to play hockey internationally.
Megan Williams (B. Commerce) was awarded her scholarship for mountain biking and road cycling. Megan represented Australia at the Mountain Bike World Championships in Andorra and aims to compete in the Australian Mountain Bike Marathon National Championships in the next 12 months.
Jordan Lenac (B. International Hotel & Tourism Management), Harry Hockings (B. Commerce), Jacob Williams (B. Business Management /B. Arts) and James MacMillan (B. Business Management) each received scholarships for rugby union and hope to be part of the Super Rugby franchise in the future.
Angus Galloway (B. Business Management) was recognised for sailing. Angus came first in the Young and Open Australian Championships and hopes to become an Olympic champion in the 2020 Tokyo Olympic Games.
Rugby union player Harry Hockings, was selected to the Under 20s World Cup touring team after strong performances at the recent Oceania Championships in New Zealand. He said the support provided as a result of the scholarship would go a long way to assist him with his educational and rugby endeavours.
"It will allow me to focus more on both rugby and university without having to worry so much about the financial burden, hopefully enabling me to get more out of my university experience," he said.
"Along with gaining a commerce degree, I hope to progress my rugby union enough to gain a contract as a professional player." 
Other UQ beneficiaries include Rio Olympic hopefuls and Australian and state-level athletes representing 18 sports.
UQ Sport chief executive officer Bryan Pryde said the UQ Sporting Scholarship program provided financial assistance and academic support to help student-athletes balance studies with the demands of elite-level sport.
"As well as dedicated support through the UQ Sport Academy and free access to all our health and fitness facilities, recipients benefit from academic liaison and support, tutoring and athlete workshops," he said.
"These outstanding individuals, made up of current champions and tomorrow's stars, were chosen from a field of hundreds of top-level sportsmen and women.
"We look forward to working with these students on their exciting journey ahead."
UQ Sports Achievement Scholarship Committee Chair Dr Philip Bodman said elite student-athletes were ideal university representatives.
"Elite student-athletes juggle study and other significant time and resource commitments, so they are great role models for all students," he said.
"This year's group joins a long, prestigious list of UQ elite student-athletes, who are either still studying with us, or who we are proud to call our alumni."
Chair of the Clem Jones Sporting Scholarship Committee Professor Andrew Cresswell said it was pleasing that a large number of athletes were represented.
"The late Clem Jones AO had a particular interest in tennis and cricket, and I know he would be pleased to see the outstanding performances of this year's winners across a broad range of sports," he said.
"On behalf the committee, I wish all the scholarship winners the very best with their sporting and academic endeavours."
Image: UQ commerce student and rugby union player Harry Hocking, was selected to the Under 20s World Cup touring team after strong performances at the recent Oceania Championships in New Zealand.