Nine 2015 BEL Honours graduates were awarded UQ medals in the 2016 winter graduation ceremonies in recognition of their outstanding academic results which included first class honours, demonstrated academic excellence and a minimum GPA of 6.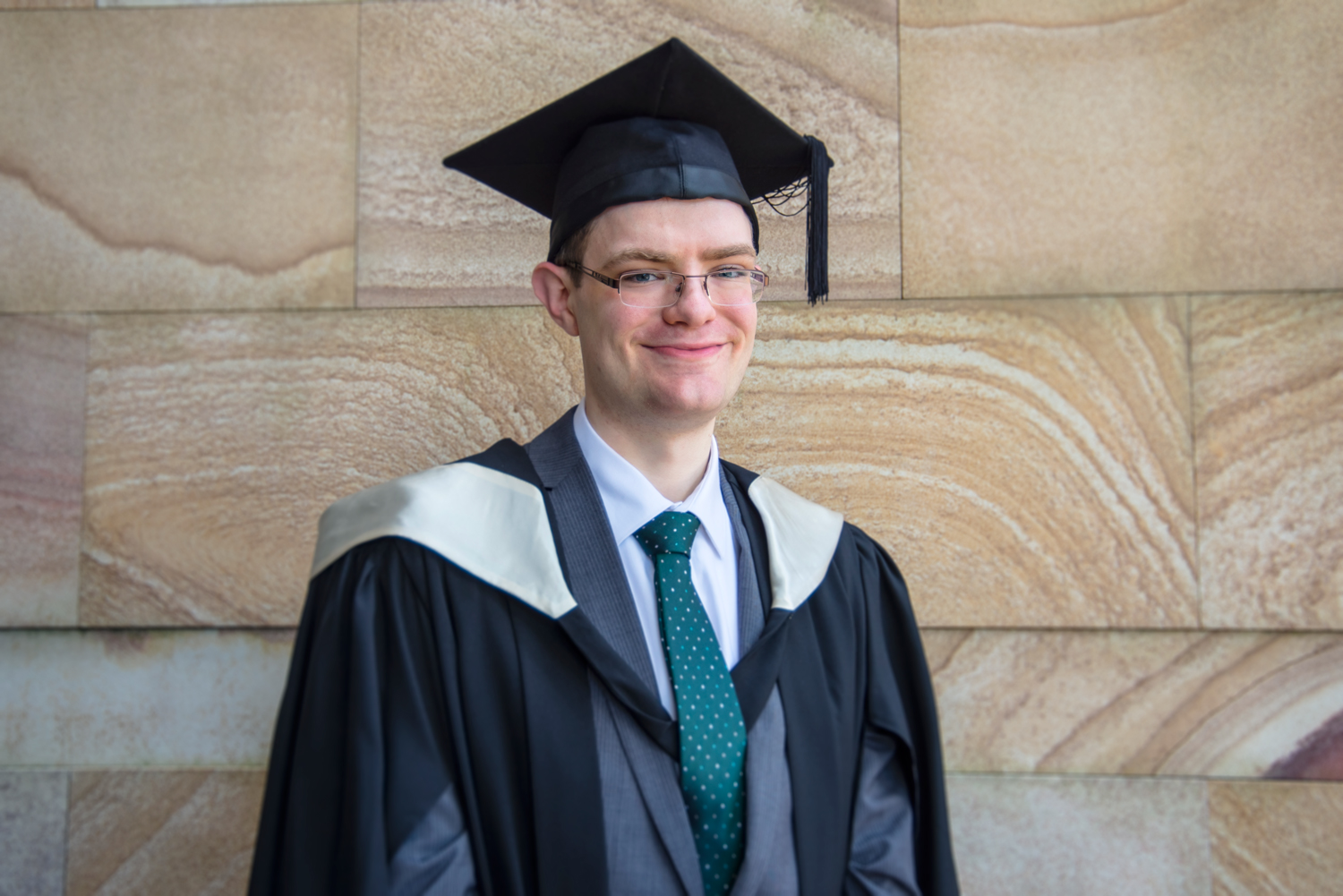 Christopher Heard (Bachelor of Economics, Honours) achieved a perfect GPA of 7 and attributed his success to hard work "and plenty of it".
"It also helps to be genuinely interested in what you are studying and to surround yourself with fellow students striving for excellent results," he said.
Mr Heard, currently working in a graduate position at the Australian Competition and Consumer Commission in Melbourne, said his interests were in industrial organisation and game theory.
"I am particularly interested in how economic, policy and regulatory environments influence science, technology and investment," he said.
"I also completed a degree in biochemistry at UQ so I am very interested in how industries based on science and technology work and contribute to economic growth."
Mr Heard's studies spanned three faculties and four schools.
"That I had so many opportunities to move around and was able to work with such excellent researchers at every stage is a credit to UQ's strengths across many fields and the opportunities it provides students," he said.
Mr Heard is also a nominee for the Alumni Friends of the University of Queensland 2015 Graduate of the Year, which will be announced in October.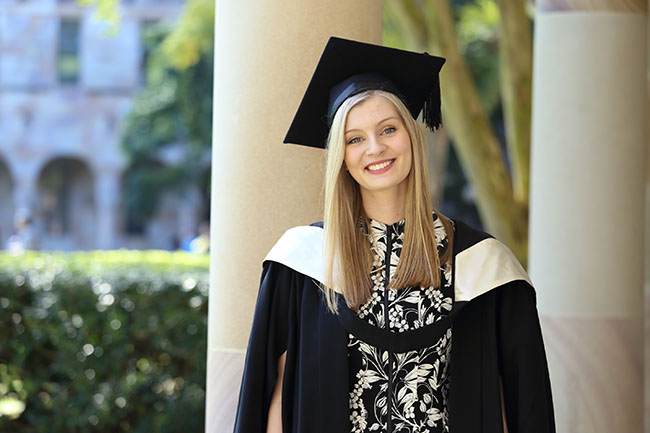 Georgia Williams (Bachelor of Laws, Honours) achieved a GPA of 6.8 and is currently a Judge's Associate at the Supreme Court of Queensland. Next year she will start at Herbert Smith Freehills as a graduate.
Ms Williams said she was humbled to be awarded the UQ medal and credited it to hard work, persistence and the support of her family and friends.
"At UQ I relish the many opportunities for academic challenge and, most importantly, I found people who I hope will remain lifelong friends and mentors," she said.
"I was also very fortunate to participate in the mooting program at TC Beirne, and received significant support from both teaching staff and the legal profession when participating at both the national and international levels.
"I am pleased to have continued this connection with UQ by regularly judging practice moots."
Ms Williams said being a judge's associate had given her invaluable insight into civil litigation and the judicial process and she had her sights set on undertaking post graduate study, hopefully a Bachelor of Civil Law at Oxford University.
The other BEL students awarded a medal were:
Mai Nguyen, Bachelor of Economics (Honours)
Lachlan Campbell, Bachelor of Laws (Honours)
Sabrina Pei-Han Wong, Bachelor of Business Management (Honours)
Trent Seymour, Bachelor of Commerce (Honours)
Sean Purdon, Bachelor of Laws (Honours)
Junjie Daniel Hu, Bachelor of Commerce (Honours)
Enoch Siong Kiat Tan, Bachelor of Commerce (Honours)