More than 30 international students were honoured at the BEL Faculty International Scholarships Dinner at Customs House last week.
The dinner brought together recent UQ business, economics and law scholarship recipients from Europe, Asia and Latin America.
Guests included UQ Provost and Vice-President, Professor Joanne Wright, and Acting BEL Faculty Executive Dean, Professor Andrew Griffiths, as well as several BEL academic and professional staff.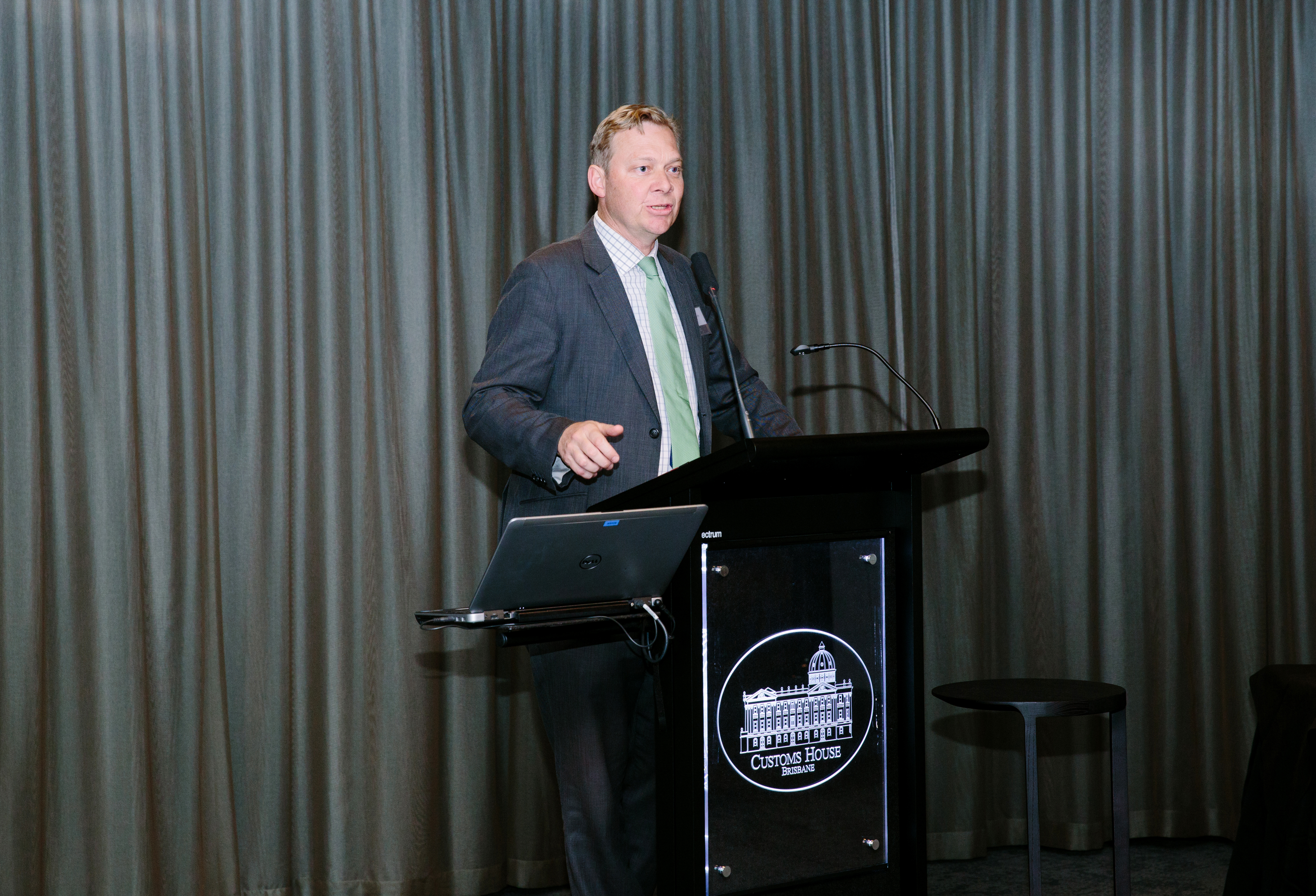 Professor Griffiths said the annual dinner celebrates international BEL scholarship recipients and their achievements.
"The Faculty is thrilled to have the opportunity to pay tribute to some of our future global leaders," Professor Griffiths said.
"These scholarship students have made a huge commitment, choosing to move halfway around the world to study at UQ. We couldn't be happier to have them here."
Malaysia Global Leaders Scholarship recipient and Bachelor of Economics student, Rubi Lina Mahadza Kamal, said she enjoyed the experience– her first Faculty event.    
"I felt so welcomed and appreciated the whole time!" she said.
"I especially enjoyed talking to Professor Rodney Strachan, the Head of the School of Economics, and Associate Professor Phil Bodman, BEL Associate Dean (Academic).
"They're both very influential in the economics world and I hope to be at their level someday, writing textbooks and impacting economics through academia."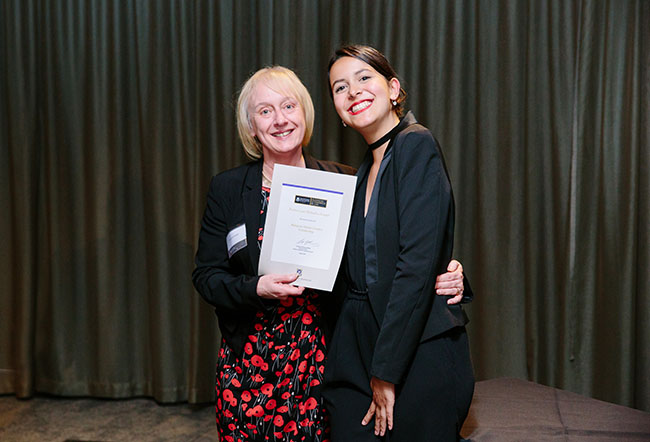 For Rubi, receiving a BEL scholarship was a reminder of her capacity to create change in her field. 
"I hadn't taken in the immense importance and responsibility of my scholarship until Professor Wright's speech at the dinner," Rubi said.
"It made me realise that I'm special too, I'm unique and I have achieved something that not many can say they have."
Over the past three years, the BEL Faculty has awarded 66 scholarships to students from 18 different countries worldwide. 
The scholarships support high-achieving students in their academic journey, creating a strong community of BEL scholarship students and alumni who have remained connected to UQ.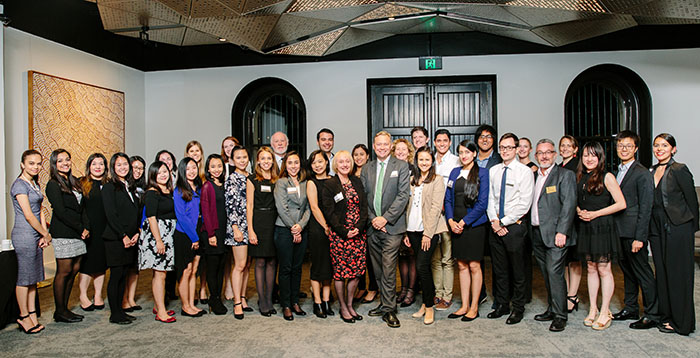 The full list of the BEL International Scholarship recipients honoured at the 2016 dinner is as follows:
Latin America-Australia Tourism Excellence Scholarship: Miss Natalia Brazao Tirico and Mr Alvaro Gilberto Parraga Tariba
Colombia-Australia BEL Excellence Scholarship: Miss Olga Valois Moreno, Miss Natalia Jaramillo Huerfano, Miss Carolina Perez Rebolledo and Mr Juan Camilo Martinez
Taiwan Global Leaders Scholarship: Miss Chien-Hui (Hazel) Chang, Mr Kuan-Hung (Arthur) Liu,  Miss Tan (Young Dan) Yang, Miss Jo Fang Weng, Miss Ju-Yi Wung, Miss Yun-Ju Lu and Miss Wei Yin Wang
Hong Kong Global Leaders Scholarship: Miss Ying Tung (Iris) Sieh
Singapore Global Leaders Scholarship: Miss Corrina Li Ying Tan, Miss Amanda Jia Yun and Mr Guan Shin Tan
Malaysia Global Leaders Scholarship: Miss Sarah Xianlin Chan, Miss Chiann Ping Goh, Miss Heem Haan Yap, Miss Rubia (Rubi) Lina Mahadza Kamal and Miss Alia Shahira Jafri
UQ BEL India Scholarship: Miss Sunidhi Singh Chauhan, Miss Balpreet Kaur Bajwa and Mr Prashant Singh
UQ BEL Indonesia Scholarship: Miss Hedya Febritanti
School of Economics Centenary Scholarship (jointly awarded by the School of Economics and BEL): Mr Ramith Mithsuka Samayamanthree
European Global Leaders Scholarship: Miss Elmira Vagizova, Mr Mark Feigl and Miss Kerstin Maria Klein
German Global Leaders Scholarship:  Miss Elena Keller