A national, publicly-available resource for judicial officers dealing with cases involving domestic and family violence, developed by University of Queensland's Professor Heather Douglas, was launched today.
Publisher, Australasian Institute of Judicial Administration, launched the first stage of the National Domestic and Family Violence Bench Book, highlighting its potential for assisting the judicial treatment of domestic and family violence matters in all Australian courts.
Project leader, Prof Douglas of UQ's TC Beirne School of Law, said it was developed in consultation with judicial officers, legal practitioners and specialists across all Australian jurisdictions and was due to be finalised with the release of stage 2 in June 2017.
"The bench book aims to harmonise the treatment of domestic and family violence cases across jurisdictions and assist with decision-making and judgment writing," she said.
"It does not seek to represent the opinions or preferences of judicial officers, or to direct judicial officers as to the manner in which they should respond to domestic and family violence related cases.
"It provides background information and knowledge supported by research, links to a range of legal and related resources, and practical suggestions for courtroom management.
"It is a resource for judicial officers when considering the breadth of issues and appropriate course of action in any individual case."
The bench book proposal arose from the Commonwealth Attorney-General's formal endorsement in 2013 of the earlier Australian Law Reform Commission and New South Wales Law Reform Commission Report Family Violence – A National Legal Response published in 2010.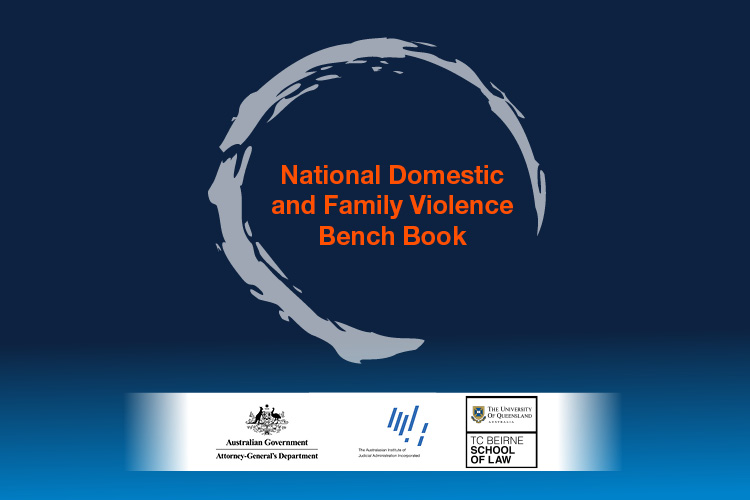 The National Domestic and Family Violence Bench Book can be accessed at: http://dfvbenchbook.aija.org.au/
Media: Danielle Koopman d.koopman@uq.edu.au +61 7 3346 0700