The University of Queensland's Faculty of Business, Economics and Law is officially a contender for a 2017 Lord Mayor's Business Award.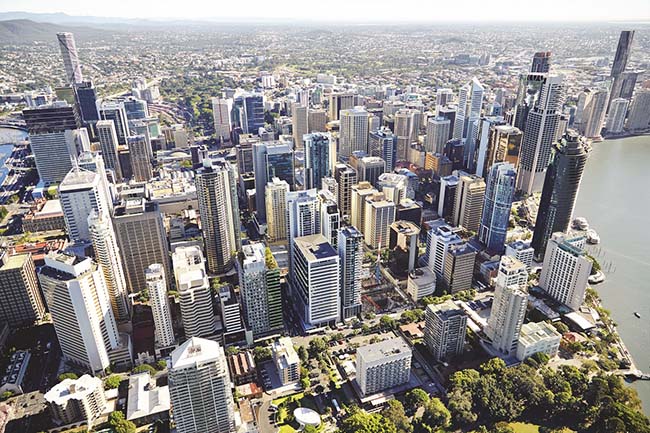 The Faculty is among five noteworthy finalists for the HSBC Award for Doing Business in Asia category, which recognises outstanding performance in building trade between Brisbane and Asia in service, manufacturing or value-added industries.
BEL's Senior Manager of International Services Brendon Lutwyche said the Faculty was shortlisted in part because of the strong partnerships it had established with education institutions in Asia.
"We develop and maintain partnerships with international education institutions for mutually beneficial outcomes," he said.
"These partnerships help us to achieve our mission of creating positive change. They support students from Asia in undertaking their studies in Queensland, contributing to the state's $2.8 billion international education services economy.
"They also support international exchange and short-term mobility opportunities for Australian students in Asia, facilitating meaningful people-to-people relationships based on in-country knowledge and cultural understanding."
Mr Lutwyche said the BEL International Services Team had formed fruitful partnerships in regions including India, China, Hong Kong, Indonesia, Taiwan, Vietnam, Singapore, Japan, Malaysia and Sri Lanka.
BEL Faculty Executive Dean Professor Andrew Griffiths said the awards recognition was gratifying.
"In 2017, one of our major foci was to expand our relationships with institutions in the Asia-Pacific," he said.
"I would like to congratulate the BEL International Services Team for their hard work and perseverance in the region; clearly, it has not gone unnoticed."
Lord Mayor Graham Quirk announced the 2017 finalists and said the line-up was stronger than ever in the awards' 12th year.
"I never cease to be impressed by the incredible depth of talent and enterprising optimism that thrives in Brisbane," Cr Quirk said.
"The awards celebrate excellence, success and those who think outside the square – trademarks of the Brisbane business community which makes such an invaluable contribution to our $153 billion economy.
"They also highlight why Brisbane has a growing reputation as Australia's new world city, and align with the Brisbane 2022 New World City Action Plan to nurture companies positioned to capitalise on global markets."
The 2017 award-winners will be announced at a gala dinner at City Hall on Friday 27 October. 
Media: Faculty of Business, Economics and Law, Alysha Hilevuo, a.hilevuo@uq.edu.au, +61 (0) 428 884 097