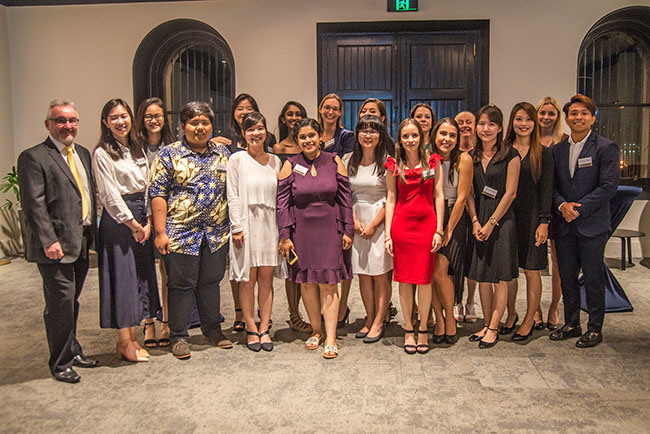 More than 20 international students from The University of Queensland had their moment to shine at the Faculty of Business, Economics and Law's International Scholarships Dinner.
The dinner, held at Customs House, honoured recent UQ business, economics and law scholarship recipients from Asia, Europe and Latin America.
UQ guests including Deputy Vice-Chancellor (Academic) Professor Joanne Wright and BEL Faculty Associate Dean (Academic) Associate Professor Phil Bodman were on hand to congratulate the assembled international scholars.
Associate Professor Bodman said the annual Faculty dinner was a highlight of the academic calendar.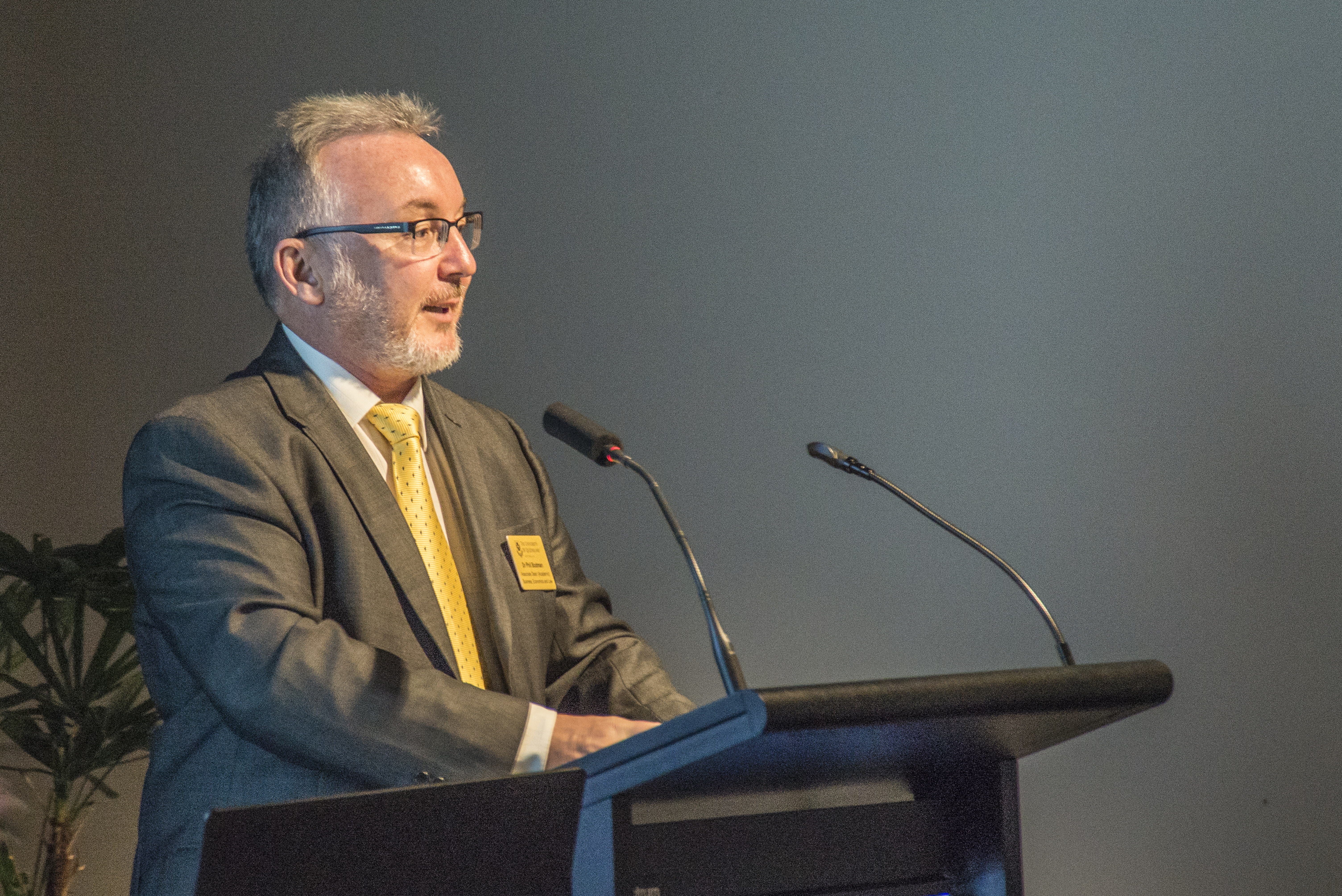 "It was a pleasure for me to meet so many of our international scholarship recipients," he said.
"These scholarships support high-achievers on their academic journey and help to foster a strong, international community of students, many of whom maintain their ties to UQ beyond graduation.
"Even at this early stage, I'm confident that each of these students will go on to create positive change in their chosen fields. I look forward to following their progress at UQ."
UQ BEL India Scholarship recipient and Master of Business student Ms Surmil Sunilkumar Shah said she enjoyed hearing from academic and professional staff at the dinner.
"Professor Wright's speech encouraged me to perform even better in future," she said.
"I also liked interacting with Associate Dean (Research) Professor Victor Callan and Academic Dean of Law and Head of School Professor Sarah Derrington. By talking to them, I realised they are prodigies in their fields which influenced me to follow in their footsteps."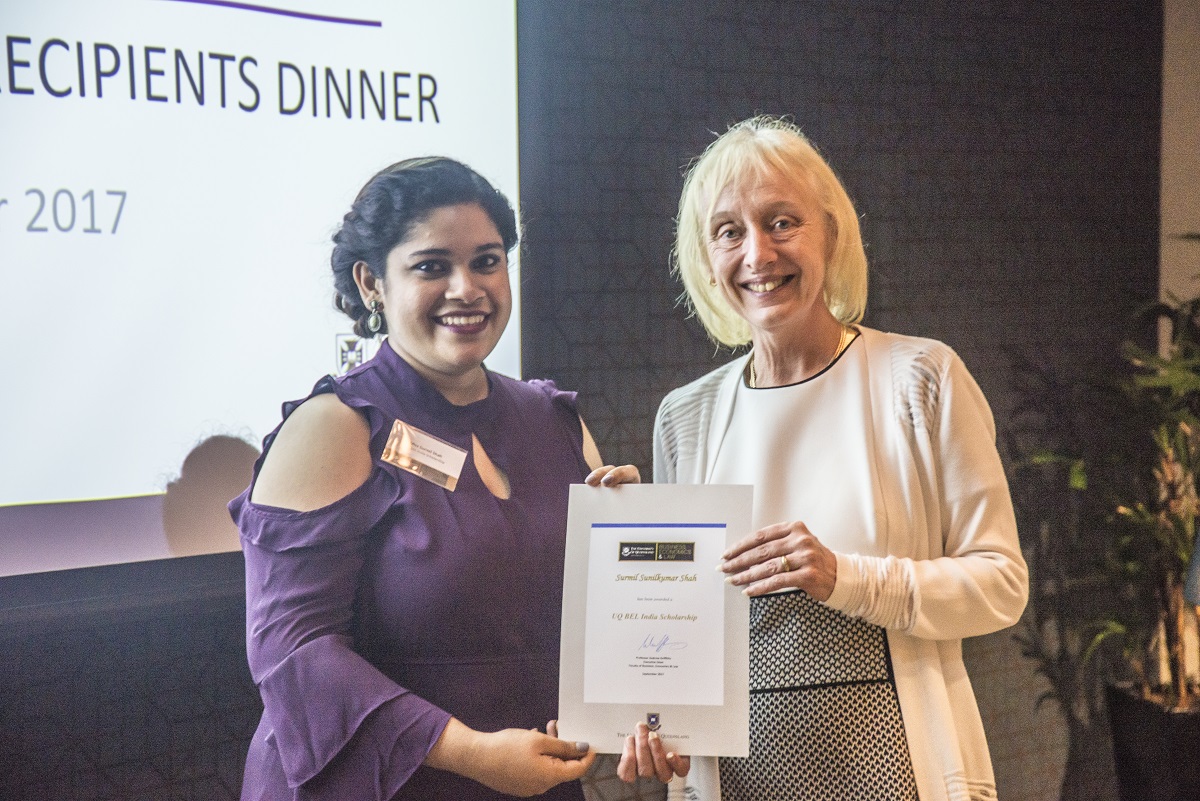 Ms Shah said her UQ experience thus far had been "enriching".
"UQ is constantly committed to delivering a high-quality educational experience," she said.
"As an international student, I find the Master of Business has extended my knowledge. The best part about the program is that I get to engage in group discussions with a diverse group of students.
"Being a BEL scholarship recipient, I feel esteemed as only a few students got this opportunity. It is a once-in-a-lifetime achievement and I'm happy that it gave me some recognition for what I'm good at along with some financial support.
"The scholarship has made me realise that I can make a difference in my field."
In 2017, the Faculty awarded 26 international scholarships to students from 11 different countries worldwide.
Congratulations to the follow recipients:
Colombia-Australia BEL Excellence Scholarship: Miss Angela Quintero and Miss Paula Nathalia Garcia Restrepo
European Global Leaders Scholarship: Miss Olga Nosova and Miss Petra Juhasz
German Global Leaders Scholarship: Miss Alina Friederike Ting and Mr Lars Gottschalk
Latin America-Australia Tourism Excellence Scholarship: Miss Elizabeth Sara Dominguez Rodriguez
Malaysia Global Leaders Scholarship:  Miss Kaveisha Saba Raja Sundram, Miss Elizabeth Low, Miss Bhumika Vijaye Santhiran, Miss Jing Wen (Grace) Keh, Miss Yin Lin Kang and Mr Shih Han (Alen) Khor
School of Economics Centenary Scholarship (jointly awarded by the School of Economics and BEL): Miss Sher Li Koh
Singapore Global Leaders Scholarship: Miss Hoon Hui (Kimberly) Ng and Mr Muhammad Haikal Ramli
Taiwan Global Leaders Scholarship: Miss Min-Ling Chao, Miss Yi Ting (Ingrid) Chiang, Miss Huai Yuan (Peggy) Chang, Miss Yu Ju (Ruby) Lin and Miss Chiung-Ying Huang
UQ BEL India Scholarship: Miss Surmil Sunilkumar Shah and Miss Rhea Saroj Tangirala
UQ BEL Indonesia Scholarship: Miss Ni Putu Chandra Prima Murthi and Mr Astu Graito
UQ Postgraduate Law Scholarship: Miss Giselle Durana