Ratko Mladic, the 'Butcher of Bosnia', to spend life in prison for genocide and war crimes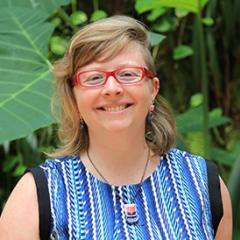 Melanie O'Brien, The University of Queensland
The former commander of the Bosnian Serb army, Ratko Mladić, has been found guilty of war crimes, crimes against humanity and genocide, and sentenced to life in prison.
Mladić was convicted by the International Criminal Tribunal for the former Yugoslavia of crimes committed against Bosnian Muslims and Bosnian Croats in the former Yugoslavia during the 1990s. The tribunal declared that the crimes he committed were "among the most heinous known to humankind".
Trials of former high-ranking war criminals are often peppered with drama, and this week's verdict announcement was no exception. Disruption of trials is a way for previously powerful people - usually men - to reclaim some of their lost power.
Halfway through the verdict summary announcement, Mladić requested a break. After a lengthy break, the court was informed that Mladić had high blood pressure, but on medical advice, deemed it appropriate to continue. At this point, Mladić refused to sit and began shouting at the judges: "this is a lie" and "shame on you".
He was thrown out of court, and watched the rest of the proceedings from another room. This unfortunately meant that victims were unable to see his reaction to the long-awaited verdict and sentencing.
Long road to justice
First indicted by the Tribunal in 1995, Mladić stayed in military resorts, protected even though a fugitive. He later went into hiding until his arrest in Serbia in 2011. Mladić's trial began in 2012, concluded in 2016, with the verdict delivered on November 22.
Mladić, who came to be known as the "Butcher of Bosnia", rose through the ranks to become the commander of the Bosnian Serb army in 1992, participating in atrocities committed under Serbian leader Slobodan Milošević's regime. Milošević was also tried by the International Criminal Tribunal for the former Yugoslavia, but died before he could be convicted.
---
Read more: Bosnia's 25-year struggle with transitional justice
---
Mladić played a leadership role in these atrocities, commanding the army as it committed crimes across the regime. He has been convicted of "Joint Criminal Enterprise" – the international equivalent of conspiracy – alongside other leaders such as Milošević and Bosnian Serb politician Radovan Karadžić. The tribunal found that Mladić was instrumental in the crimes and they would not have taken place without his involvement.
The atrocities included the siege of Sarajevo, which lasted for 44 months from 1992-95. Some 10,000 people died during the siege, including many children. Some of Mladić's other crimes were committed at internment camps such as Omarska and Foča, where thousands were tortured and raped. He has also been held responsible for the kidnapping of UN peacekeepers in order to leverage NATO to stop air strikes.
Convicting the high-ranking Mladić is symbolic and momentous, as he was the commander of the soldiers who carried out these actions.
Perhaps most significant is the conviction for genocide over mass killings at Srebrenica in July 1995. Some 8,000 Bosnian Muslim men and boys were killed and buried in mass graves. Identification of remains is ongoing, with thousands of bones and personal belongings still being analysed in hope of a match for families that continue to seek the whereabouts of loved ones. Identification is hampered by the fact that two months after the killings, bodies were moved to alternative mass grave locations.
A welcome day for survivors
The many survivors have waited a long time justice, both for themselves and for their lost loved ones. Some victims travelled to The Hague to hear the verdict first hand.
It is particularly poignant, given that some of the war criminals convicted by the tribunal have already served their sentences and returned to Serbia and Bosnia, now living in communities with their victims. A life sentence for Mladić is a source of satisfaction to the victims; a minimum justice for their suffering and loss.
Legal consequences of this ruling are also substantial. Proving genocide in court is challenging for prosecutors, with the requirement of a "special intent" to eliminate part or whole of a specific population. Convictions for genocide are rare; only a handful of convicted perpetrators at the ICTY were found guilty of genocide, including Karadžić and Radislav Krstić, a deputy commander in the Bosnian Serb army.
The confirmation that the Srebrenica massacre was indeed a genocide is important, because many Bosnian Serbs continue to deny the fact. Victims hope the ruling will contribute to a broader acknowledgement, which in turn could help the reconciliation process.
Yet others have little hope that the ruling will change things. Srebrenica's Serb mayor Mladen Grujičić still denies the genocide, and many Serbian nationalists still laud Mladić and his fellow war criminals as heroes.
Mladić was found not guilty of one count of genocide, in reference to a broader spate of killings throughout Bosnia. This is in keeping with previous decisions, where Srebrenica has been deemed genocide, but the overall objective of the leadership for the whole of the Yugoslav territory has not.
---
Read more: Ratko Mladić's conviction and why the evidence of mass graves still matters
---
This verdict is the final judgement to be delivered by the International Criminal Tribunal for the former Yugoslavia, slated to close at the end of this year. Since it was established in 1993, the tribunal has indicted 161 individuals and convicted 84 perpetrators of war crimes, crimes against humanity, and genocide.
Some 4,650 witnesses have appeared, more than 1,000 of whom testified about the Srebrenica genocide. There are only seven proceedings remaining, with the UN Mechanism for International Criminal Tribunals finalising cases. The tribunal has undoubtedly contributed to justice and reconciliation in the former Yugoslavia.
However, success has not been absolute, with criticism that sentences have been too short. There is also inevitable post-atrocity denial of crimes committed by perpetrators and their communities, with continued rejection by Serbian communities and politicians of the validity and decisions of the Tribunal.
These 84 convictions are clearly only a small proportion of the thousands of perpetrators. With the wind-up of the tribunal, remaining perpetrators will continue to be tried at local war crimes courts in Bosnia.
Throughout Europe, 14 countries have housed convicted tribunal war criminals in their prisons. Mladić will serve his sentence in a country yet to be determined.

While it may not bring their loved ones back, survivors can have some comfort in knowing the man who ordered and oversaw the atrocities will spend the rest of his life in prison.
Melanie O'Brien, Research fellow, The University of Queensland
This article was originally published on The Conversation. Read the original article.