Learning about the statistics of Aboriginal imprisonment in Western Australia led University of Queensland law student Nicholas Frazer to put his legal skills into practice and investigate.
The Indigenous Student Ambassador will graduate with a Bachelor of Laws and Bachelor of Business Management (Honours) on Wednesday, 13 December and is researching Indigenous issues relating to the Australian criminal justice system.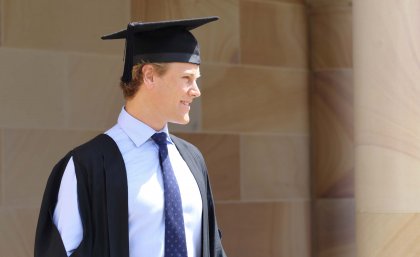 Collaborating with the TC Beirne School of Law's Professor Tamara Walsh, Mr Frazer said his research focused on Western Australia because the rate of Aboriginal imprisonment was much higher than in other states.
"In Western Australia, an Aboriginal adult is 20 times more likely to be incarcerated and an Aboriginal child is 54 times more likely to be incarcerated than their non-Aboriginal counterparts," he said.
"I am particularly interested in understanding the extent to which these high rates are attributable to the relationship Aboriginal people have with the West Australian Police Force. My focus is on the issues around arrest and entry into police custody.
"I hope my research will contribute to Professor Walsh's ongoing work towards building a profile on Aboriginal deaths in custody, particularly in regards to current issues in Western Australia.
"I have been, and will continue to be, personally interested in these issues as I move forward in my legal career."
Mr Frazer, who grew up in Yamba, is the recipient of the Endowed Dr J & Dr M Fulcher Scholarship in Lawand the McCullough Robertson Endowed Scholarship for Law Students.
"The scholarships have allowed me to build a relationship with the donors. Relationships such as this are valuable in life and I am very grateful for the opportunities these scholarships have provided me," he said.

"Because I'm not originally from Brisbane, the scholarships' financial components were also a great help towards everyday living expenses such as rent, food, electricity, as well as university costs like textbooks and student fees."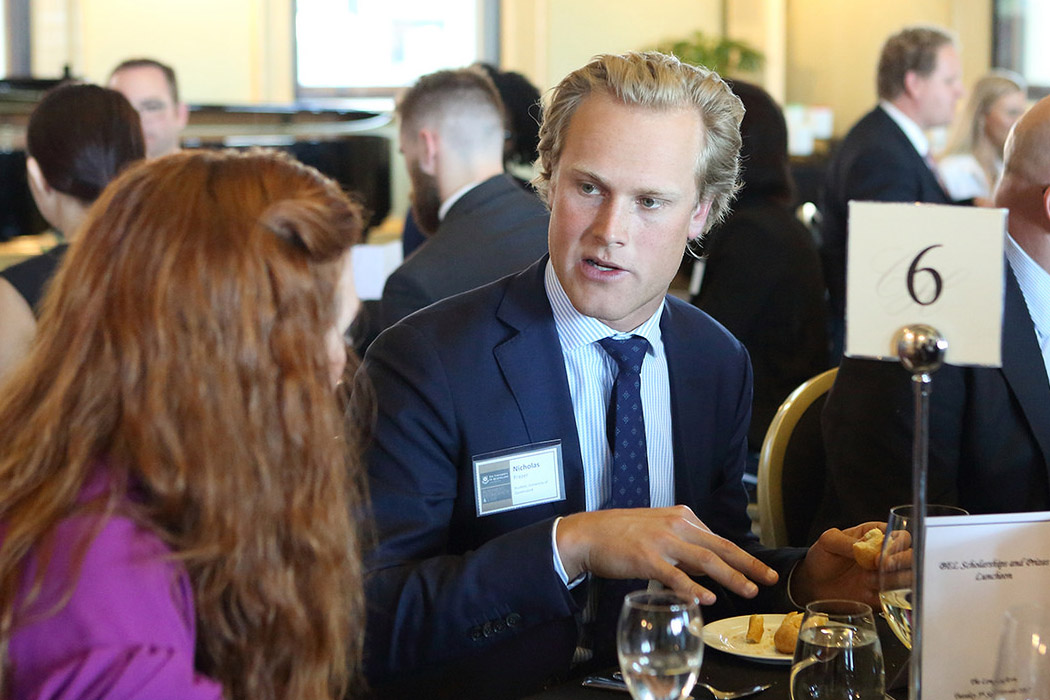 In 2018, Mr Frazer will start a graduate position with McCullough Robertson Lawyers, where he has been a mailroom clerk for the past three years. In this role, he will continue to work towards his goal of practising native title law.
After more than a century of graduations, UQ is celebrating a major milestone this December: 250,000 graduates. You can read more about the achievement here.
Media: TC Beirne School of Law Communications, Caroline Enright, c.enright@uq.edu.au, +61 7 3365 2596. 
Give through BEL
Support BEL Faculty researchers and students as they strive to create change locally and globally. Please donate online, or update your details to keep in touch.