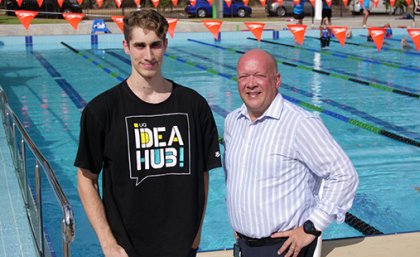 The University of Queensland has appointed a Chief Student Entrepreneur to inspire and mentor young innovators.
Third-year economics student Ben Coughlin, a successful entrepreneur in his own right, is the first person to hold the position.
UQ Deputy Vice-Chancellor (External Engagement) Professor Iain Watson said Mr Coughlin, of Indooroopilly, was a role model for current and future students.