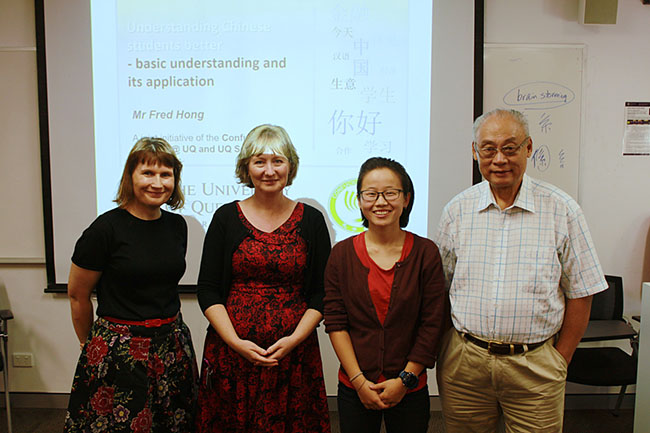 The UQ Confucius Institute in collaboration with the School of Economics has designed a new training course to provide insights into the culture and life of students coming from China to study at UQ.
Twenty delegates, including both academic and professional staff from the Business, Economics and Law (BEL) Faculty participated in the four-hour course, which was delivered in two-hour sessions over two weeks in mid-March this year.
Cerian Stanfield, Marketing and International Relations Manager from the School of Economics identified a need for UQ staff members to undertake culture training after attending a course in the UK last year.