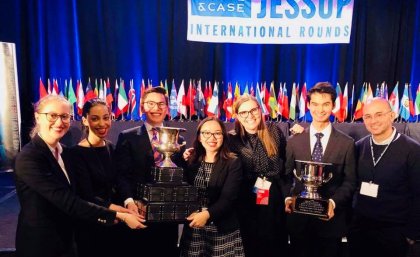 The University of Queensland's TC Beirne School of Law has beaten more than 600 teams from around the world to be crowned the winner of the 2018 Philip C. Jessup International Law Moot Court Competition in Washington DC, USA.
The team – Samara Cassar, Hennie Lui, Julius Moller, Claire Robertson and Edward Watson – defeated the National Law School of India University at the prestigious event at the weekend.
This is the third time UQ has won the international competition, which is the world's oldest and largest international moot court event.