千, one thousand, mil, sen, chilia or elef.
No matter which way you say it, the number of students from Guangdong University of Foreign Studies (GDUFS) to enrol at The University of Queensland via the pair's long-standing strategic partnership is certainly impressive.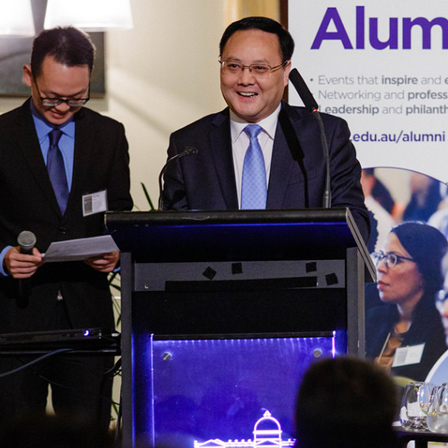 During the past 15 years, UQ and GDUFS have shared a track-record of excellence and a global approach towards teaching, learning and partnered innovation.
Speaking at a student and alumni reception hosted by UQ's Faculty of Business Economics and Law at Brisbane's Customs House in September, GDUFS President Professor Youqi Shi celebrated the 1000th student to bind the two institutions.
"It is a pleasure for me to visit UQ again for this special occasion, to renew our friendship and look forwards to future cooperation," Professor Shi said.
"I would like to express my sincere thanks to those officers and teachers who have worked hard for the friendship we enjoy.
"UQ is a world-class university with a high reputation."
In July, UQ welcomed the 1000th GDUFS student to the growing UQ-GDUFS community.
To celebrate this milestone, Executive Dean of UQ's Faculty of Business, Economics and Law Professor Andrew Griffiths said the University had launched a Strategic Partner Award to provide selected students with a scholarship for 50 per cent of their tuition fees.
"GDUFS is a significant partner for our collaborative academic and student exchange programs," Professor Griffiths said.
"We are proud to have more than 6,500 Chinese students currently enrolled at UQ, and we hope many more students will continue to join our University community in the years to come.
"GDUFS is renowned for its global-mindedness and its research in the spheres of trade, culture, languages and literature, and the mutual benefits of our partnership for both institutions have been immense."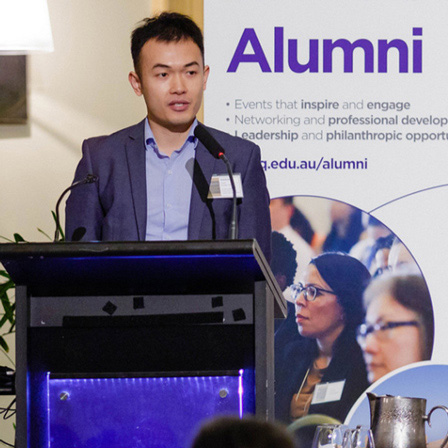 Among the UQ-GDUFS alumni community is Ivance Yuan, who completed a Bachelor of Business Management and Master of Commerce.
He is now a corporate banking relationship manager at Taishin International Commercial Bank.
"I was given a great chance to succeed because of my time with UQ," Mr Yuan said.
"My thought process when the opportunity arose was: 'What is the best way to get to where I want to be in my career?'
"I believe UQ provided the best path forward."
Winners of the first UQ-GDUFS Strategic Partner Awards were:
Ms Yingshi Chen
Miss Guanying Li
Ms Xinqi Liu
Miss Zhiwei Luo
Ms Yili Song       
Miss Changwan Yuan 
Mr Zixuan Zeng
Learn more about how UQ and China are partnering for impact.
Contact: BEL Communications, media@bel.uq.edu.au, +61 7 3346 0700.
View the event photo gallery via Flickr.