Five of The University of Queensland Faculty of Business, Economics and Law's finest graduates were among those recognised with UQ 2019 Alumni Awards.
Rowena Orr QC, one of Australia's leading Queen's Counsel; John Wylie AM, a top investor, investment banker and philanthropist; The Honourable Justice Martin Daubney AM, a Judge of the Supreme Court of Queensland; Clare Brown, a human rights lawyer; and Jason Lejcak, a high-achieving recent graduate were named for their widespread impact and achievements in their respective fields.
BEL Faculty Deputy Executive Dean Professor Phil Bodman said the annual awards also shone a light on the philanthropic spirit displayed by UQ's alumni community.
"Between them, our 2019 award winners have contributed to the development of Australian public policy and the law, established charitable programs, foundations and fellowships, assisted survivors of human rights violations and mentored countless students," Professor Bodman said. 
"Congratulations to Rowena, John, Clare, Jason and Justice Daubney.
"They are outstanding representatives of the BEL and UQ community."
BEL Faculty Director of Advancement Jo Nitz said she was thrilled to see so many BEL alumni receiving awards.
"In my short time within BEL, I have been delighted to meet with a number of our alumni community," she said.
"Building life-long partnerships with our alumni is an essential component of our engagement goals. It has many transformative impacts, including setting aspirational goals for our current and future students. 
"I'm looking forward to meeting more of our alumni and hearing about their journey since graduating from the University."
The UQ Alumni Awards and the UQ Sportswoman and Sportsman of the Year awards will be presented at the annual Courting the Greats ceremony on 16 October.
The award recipients were nominated by their peers and selected by a committee led by Vice-Chancellor and President Professor Peter Høj.
UQ 2019 Alumni Award recipients from the BEL Faculty are:
---
Vice-Chancellor's Alumni Excellence Awards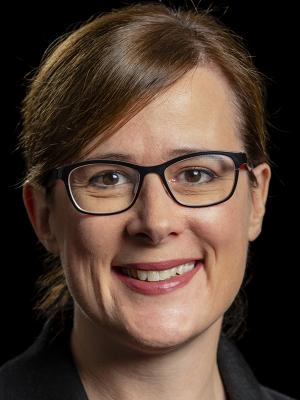 Rowena Orr QC || Bachelor of Economics (1993), Bachelor of Laws (Honours) (1997)

Rowena is regarded as one of Australia's leading Queen's Counsel. In 2017, she was selected for the career-defining role of senior counsel assisting Commissioner Hayne for the Royal Commission into Misconduct in the Banking, Superannuation and Financial Services Industry.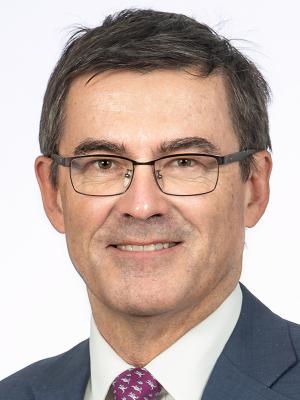 John Wylie AM || Bachelor of Commerce (Honours) (1983)

John is an investor and investment banker with more than 25 years' experience and a profound dedication to philanthropy and community service. In 2011, he established the John and Myriam Wylie Foundation, which has to date supported over 50 organisations and causes, including a visiting fellowship program at UQ named in honour of his father, Rodney Wylie OBE.
---
Distinguished Young Alumni Awards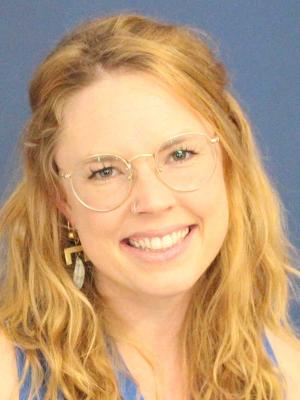 Clare Brown || Bachelor of Arts (2011), Bachelor of Laws (2011)
Clare is a human rights lawyer who has spent her legal career creating and implementing legal frameworks to secure justice for survivors of sexual violence across Africa and parts of the Middle East.
---
Colleges' UQ Alumni Award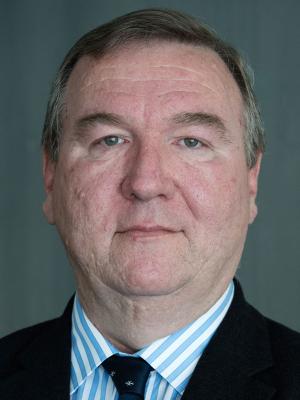 The Honourable Justice Martin Daubney AM || Bachelor of Arts (1983), Bachelor of Laws (1986)
The Honourable Justice Daubney AM is a Judge of the Supreme Court of Queensland and the President of the Queensland Civil and Administrative Tribunal.
---
UQ Graduate of the Year (created and supported by Alumni Friends)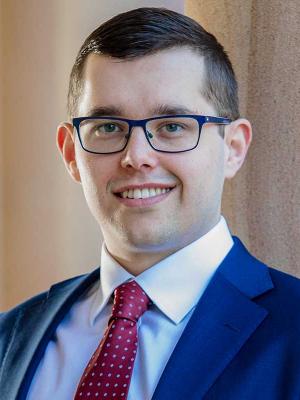 Jason Lejcak || Bachelor of Economics (2017), Bachelor of Economics (Honours) (2018)
Jason recently graduated from a Bachelor of Economics with a GPA of 7, Honours Class I and a 2018 University Medal. He was class valedictorian and a member of the Dean's Honour Roll.
---
See the full list of 2019 UQ Alumni Award recipients.
Contact: BEL Communications, media@bel.uq.edu.au, +61 7 3346 9349