In the dark, chilly pre-dawn hours before most Londoners have stirred, JP Then admires the box of handmade, freshly baked doughnuts in his hands.
Part of the UQ graduate's joy comes from savouring the aroma of the delectable flavours on display, such as chocolate truffle, sea salt caramel and banana cream, and Tongan vanilla bean glaze – to name a few.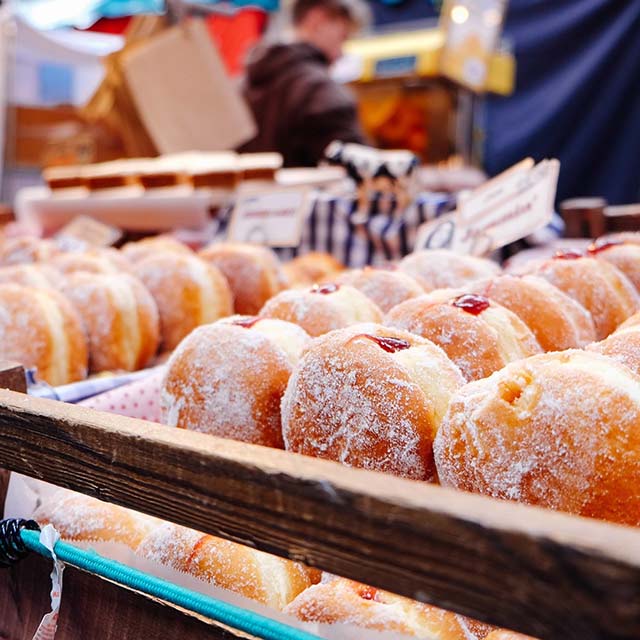 It's a mouth-watering selection few people have the willpower to resist, but JP is also pleased to know the person who purchased them will not taste a single morsel.
Instead, these treats are a selfless gift from a customer to exhausted frontline health workers battling COVID-19 at hospitals across London.
JP (Bachelor of Business Management / Bachelor of Economics '07) is a co-founder of Crosstown Doughnuts, a fast-growing UK-based business renowned for its artisan baked goods and speciality coffee.
The business started in 2014 and now boasts 10 stores and 11 food trucks and market stalls, while its doughnuts are also on sale in larger chain stores, such as Harrods and Whole Foods Market.
The venture is a great success story, but the nationwide retail shutdown caused by the COVID-19 pandemic created an unprecedented challenge – one that JP (pictured) was determined to face head-on.
Read the full article by Mark Schroder in Contact Magazine.