2020 UQ Awards for Excellence in Teaching and Learning announced
Two of our exceptional teachers were honoured with 2020 UQ Awards for Excellence in Teaching and Learning. The annual awards recognise individuals, teams, support programs and services that contribute significantly to the quality of student learning and the student experience at UQ.
Dr Cle-Anne Gabriel from UQ Business School and Associate Professor Ian MacKenzie from the School of Economics received Citations for Outstanding Contributions to Student Learning.
Outstanding contributions to student learning
Dr Cle-Anne Gabriel
Dr Gabriel received her citation for being an internationally recognised leader, trainer and creator of experiential learning experiences based on Case Method, which prepares learners to make real-life management decisions.
Associate Professor Ian MacKenzie
Associate Professor MacKenzie was awarded for linking economic theory to practical applications using unconventional contextualisation and multiple layers of engagement, resulting in deep and transferable learning for students.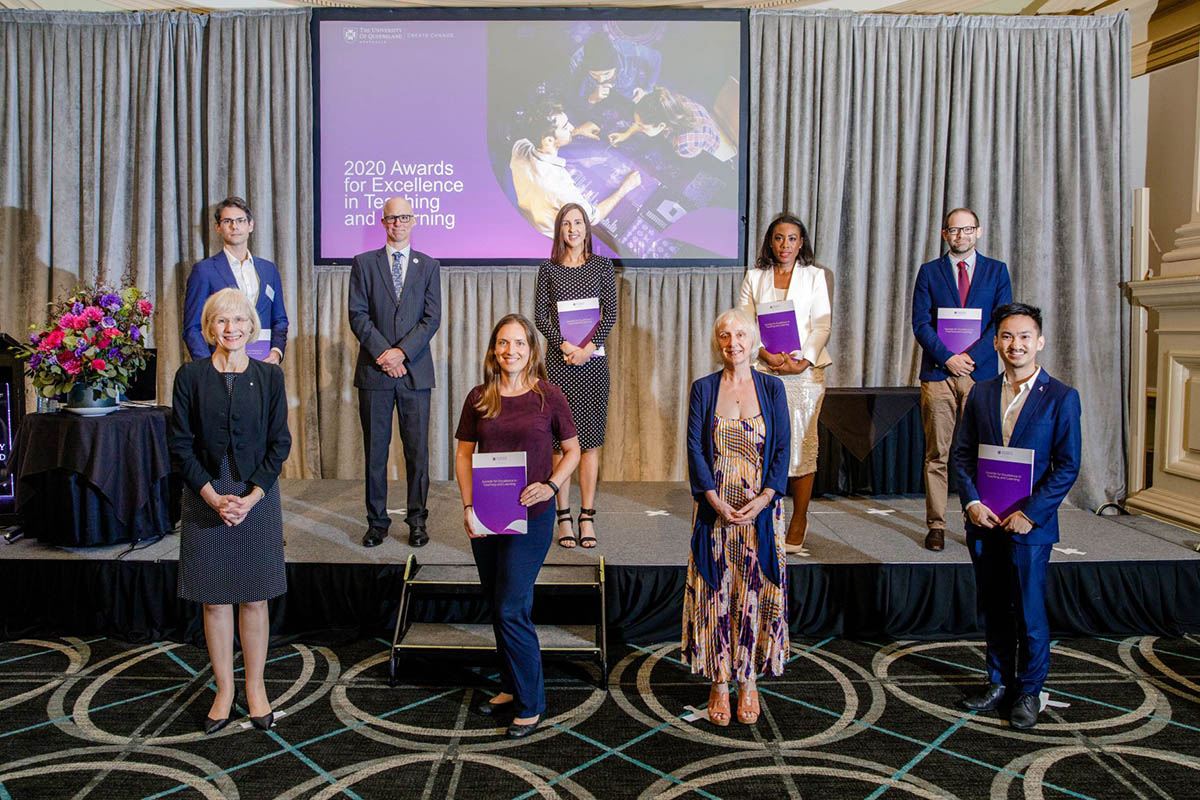 UQ Vice-Chancellor and President Professor Deborah Terry AO said the awards had evolved over the years but remained a fitting way to recognise the University's most talented and committed teaching staff.
"UQ's awards for Teaching and Learning were the first of their kind in Australia and have been a mainstay of the University's calendar since they were first introduced in 1988," she said.
"Such awards serve as a very powerful way not only of recognising and rewarding teaching excellence, but continuing to raise the status and profile of teaching and learning in our universities.
"They also provide an appropriately formal and public opportunity for us to thank all of our staff involved in teaching – both academics and professional staff – whose commitment to excellence contributes so much to the reputation and standing of our university."
The awards were announced this week at a ceremony held at Customs House.  
See the full list of 2020 UQ Awards for Excellence in Teaching and Learning winners.
Contact: BEL Communications, communications@bel.uq.edu.au