How do we deliver sustainable infrastructure in a system designed for linear and fossil fuel based economies?
Changing the system architecture or scaling new niche innovations is a complex task in infrastructure requiring a value chain approach and government involvement. The Infrastructure CoLab was co-designed by academics at the University of Queensland and industry partner Business Models Inc to support Australia's infrastructure industry to overcome barriers to design and build circular and decarbonised infrastructure. The initiative provides a structured model for industry-led multi-party innovation with sponsorship and support from the Queensland Government. The collaboration emerged following research undertaken by UQ identifying the many systemic challenges the infrastructure industry faces to achieve decarbonisation and circular economy transitions.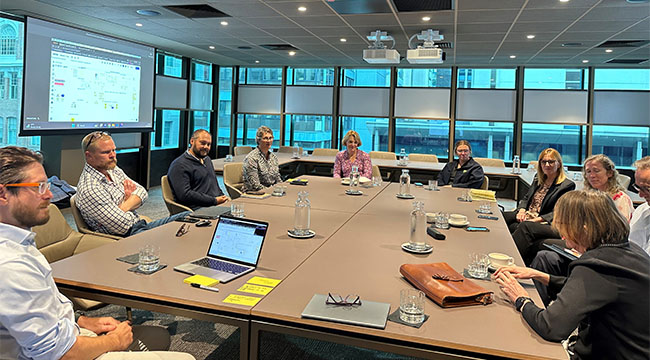 How do we accelerate the transition?
As part of the program, UQ is undertaking a suite of research to evaluate the effectiveness of the Infrastructure CoLab to support the industry to transition towards decarbonisation and circularity. Research mapping how the unique initiative was co-designed with industry and government was published in an international peer reviewed journal. The research identified the lack- and importance- of meso-level initiatives like the Infrastructure CoLab to integrate micro level innovations and macro level policies for circular economy. Current research suggests the initiative reflects a new form of actor to support sustainability transitions. A longitudinal study is also underway with participants and stakeholders of the Infrastructure CoLab to ensure we continue to improve the critical task of multi-party innovation for sustainability transitions.