Infrastructure CoLab
Join the Infrastructure CoLab to create the future of sustainable infrastructure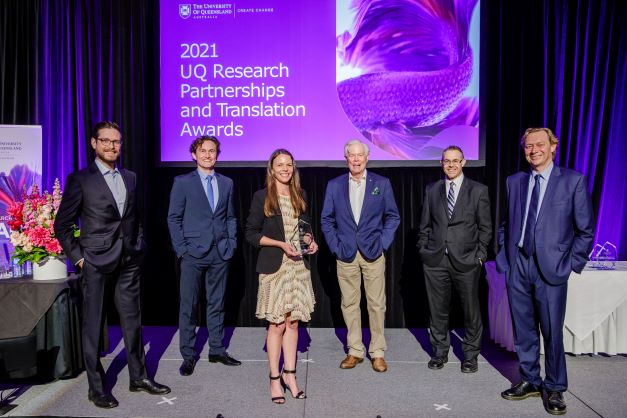 UQ is a co-founder of the Infrastructure CoLab, a collaboration designed to support the infrastructure industry to transition to a decarbonised and circular economy and supported by the Queensland Government.
The Infrastructure CoLab received a Commendation for the prestigious UQ Innovative Partnerships Award in 2021, which is part of the UQ Research and Innovation Awards for Excellence. The award recognised the innovative nature and valuable contribution of the collaboration between staff from The University of Queensland, Business Models Inc. and the Infrastructure Sustainability Council.
If you're an academic or researcher wanting to get involved contact the SIRH Team at sirh@uq.edu.au. 
Companies wanting to join the next round of the Infrastructure CoLab should contact sirh@uq.edu.au.
 
Faculty of Business, Economics and Law