The brand new Bachelor of Politics, Philosophy and Economics (Honours) (PPE) is Queensland's answer to the prestigious University of Oxford PPE program that has produced a Nobel Peace Prize winner and former Prime Ministers of the UK, Australia and Pakistan.
UQ's PPE spans two faculties – Business, Economics and Law (BEL) and Humanities and Social Sciences (HASS) – and three schools, combining broad, cross-disciplinary training in politics, philosophy and economics.
Program coordinator and BEL Associate Dean (Academic) Phil Bodman said he hoped the new program would be competitive internationally.
 "We're aiming for the best PPE offering in Australia and, eventually, globally," he said.
"Most PPEs are three-year programs but ours is a rigorous four-year Honours degree with a research training component.
 "Our goal was to attract the best and brightest students. For 2017 we had an OP4 minimum entry requirement, resulting in around 110 applicants and about 60 enrolled students, ensuring our student cohort remains small and close-knit."
Associate Professor Bodman said the program filled a recognised gap in the market.
"We had some feedback from students trying to 'build' their own PPE programs using majors or minors within other degrees," he said.
"To solve this problem, we decided to design a program that brings together these three disciplines to better align with our students' passions and career goals.
"It offers depth within each of the three disciplines but also breadth across all three. Crucially, we also included dedicated, integrated PPE courses in which some of our very top academics will help students address important global issues and the world's 'wicked problems'.
"Ultimately, we want to produce ethical leaders – graduates with strong analytical skills and a sound moral compass who want to change the world for the better."
Students will have the opportunity to take part in work placements in Australia and overseas and network with industry via BEL's award-winning Student Employability Team, or study for a semester at a leading international university.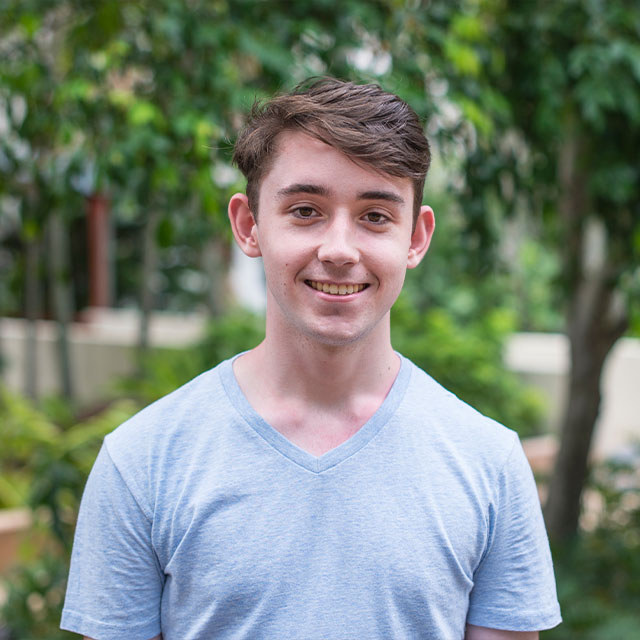 The program attracted some of 2016's top high school graduates, including James Shoring, a UQ Merit Scholarship recipient, Kedron State High School Prefect and UN Youth (Evatt) state finalist.
Mr Shoring, who is aiming for a career in public policy, said he was drawn to the PPE because of its significance to the world today.
"The program is so broad, and the areas covered are critical to society and how it functions," he said.
"I'm excited about having the chance to talk to like-minded peers and have in-depth conversations about the topics presented to us."
HASS Associate Dean (Academic) Julie Duck echoed Mr Shoring's sentiments.
"We can't work in silos; you only have to turn on the radio or TV to see how important politics, philosophy and economics are, and how each one impacts the other," she said.
"Our PPE cohort is made up of high-performing students with the capacity to create change.
"We encourage them to draw on their knowledge and experiences from this program to do so."
The PPE is the latest elite offering from the BEL Faculty. 2016 saw the successful introduction of the Bachelor of Advanced Finance and Economics (Honours) program, and this year enrolments have soared, with 85 students commencing in 2017 – up from about 50 in 2016 – and a minimum entry requirement of OP1.
2017 initiatives in the HASS Faculty include the introduction of the Bachelor of Advanced Humanities (Honours) and the Bachelor of Criminology and Criminal Justice (Honours), both proving to be popular in their inaugural year.
Media: Alysha Hilevuo, a.hilevuo@uq.edu.au, +61 7 334 69349 or +61 (0) 428 884 097; Associate Professor Phil Bodman, p.bodman@uq.edu.au, +61 7 334 69033