The burgeoning relationship between The University of Queensland Business, Economics and Law Faculty and Universitas Indonesia's Faculty of Economics and Business reached a major milestone this month when a delegation of UI executives visited St Lucia on the eve of the 10-year anniversary.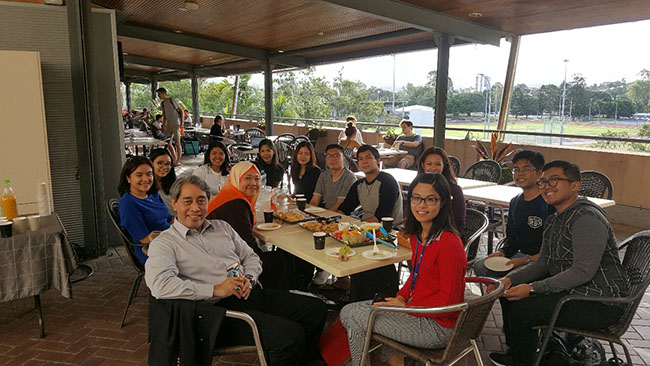 A trio of UI delegates, including its International Undergraduate Program Director Isfandiary Djafaar, visited UQ on May 2 to discuss the progress of the UI students currently enrolled in the BEL Faculty.
UQ welcomed its first dual degree student from UI in July 2007 and in the ensuing decade more than 200 dual degree students have entered into UQ's Bachelor of Business Management, Bachelor of Commerce or Bachelor of Economics.
UQ is one of four Australian universities that UI's Faculty of Economics and Business partner with for dual degree opportunities for students enrolled in their International Undergraduate program.
UQ International Services Senior Manager Brendon Lutwyche said the visit acknowledged the mutual importance and ongoing success of the decade-old relationship.
"Universitas Indonesia is one of our main and longstanding international partners and it was wonderful to host their delegation," Mr Lutwyche said.
"They visited UQ as part of their schedule to visit their Australian partners for relationship building and familiarisation.
"From 2018 onwards, Universitas Indonesia students will also be eligible to enter the Bachelor of International Hotel and Tourism Management program under a 2+2 arrangement."
With campuses in Salemba in Central Jakarta and Depok in the Indonesian capital's south, UI was Indonesia's highest ranked university in the 2015/16 QS World University Rankings.