Ten graduates from the Business, Economics and Law Faculty etched their name into The University of Queensland history recently when they were named University Medallists.
University Medals are awarded to UQ graduates who achieved outstanding academic results throughout the duration of their program. A basic requirement is that the academic performance of each student who is nominated for a University Medal must go above and beyond the requirements of their degree.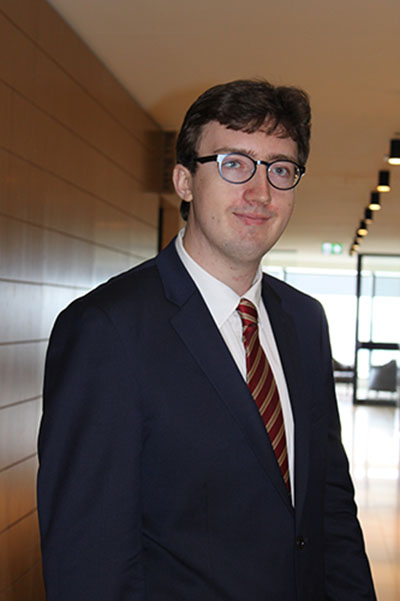 Aspiring barrister Sam Walpole was one of four students from the 2016 LLB(Hons.) cohort awarded a University Medal - a record for School of Law graduates. Other Medallists were Jordan English, Jaamae Hafeez-Baig and Michael Maynard.
Now based in Sydney where he is working as a Judge's Assistant in the Federal Court, the former Cannon Hill Anglican College student said his decision to choose UQ as his preferred study location was an easy one.
"UQ was an obvious choice for me due to its reputation, extra-curricular life, beautiful environment and also because it allowed me to combine my legal studies with studies in psychology," he said.
"My initial desire to study law came out of a love at high school of debating, politics and current affairs which led to a desire to become a barrister."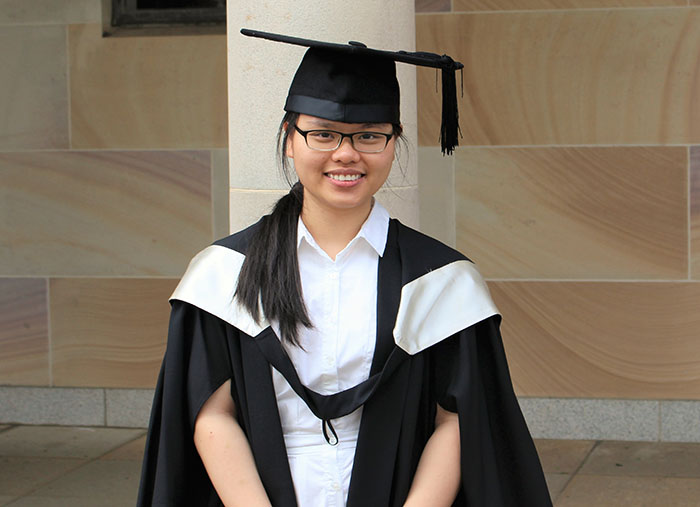 Star School of Economics graduate Anh Nguyen offered some sage advice for school leavers who were contemplating which degree to pursue – do not stress and enjoy your study.
She completed her Bachelor of Economics (Honours) with a perfect GPA of 7 and the medal was the culmination of four years of unwavering dedication and commitment to her chosen field.
"School-leavers should not be too stressed about choosing a particular discipline when entering a university but make serious efforts during their tertiary study to figure out what interests them the most," she said.
"I have friends who switched to a different degree after one or two years or ended up pursuing a double degree. Many of them are now working in exciting interdisciplinary areas."
Anh came to UQ from her native homeland of Ho Chi Min City in Vietnam and she now has the world at her feet with some of the world's most famed universities including Princeton, Yale and MIT offering her the opportunity complete her PhD.
The other BEL students awarded a University Medal were:
Mohammud Hafeez-Baig Bachelor of Laws (Honours)
Jordan English, Bachelor of Laws (Honours)
Michael Maynard, Bachelor of Laws (Honours)
Suyash Mahto, Bachelor of Commerce (Honours)
Lingfeng Geng, Bachelor of Commerce (Honours)
Yuxia Zou, Bachelor of Commerce (Honours)
Wanting Sun, Bachelor of International Hotel and Tourism Management (Honours)
Rui Yan Leon Ng, Bachelor of Business Management (Honours)