Over 100 mentors and mentees from The University of Queensland's BEL Career Mentoring Program came together for the first time at the Semester 2, 2017 network breakfast last week.
The BEL Career Mentoring Network Breakfast is an opportunity for student mentees to connect with industry mentors in a professional environment.  
Mentors and mentees flexed their networking muscles over croissants and coffee and heard from guest speakers, including UQ Faculty of Business, Economics and Law alumnus Mark Tanner, who shared his insights on time management strategies for effective mentoring.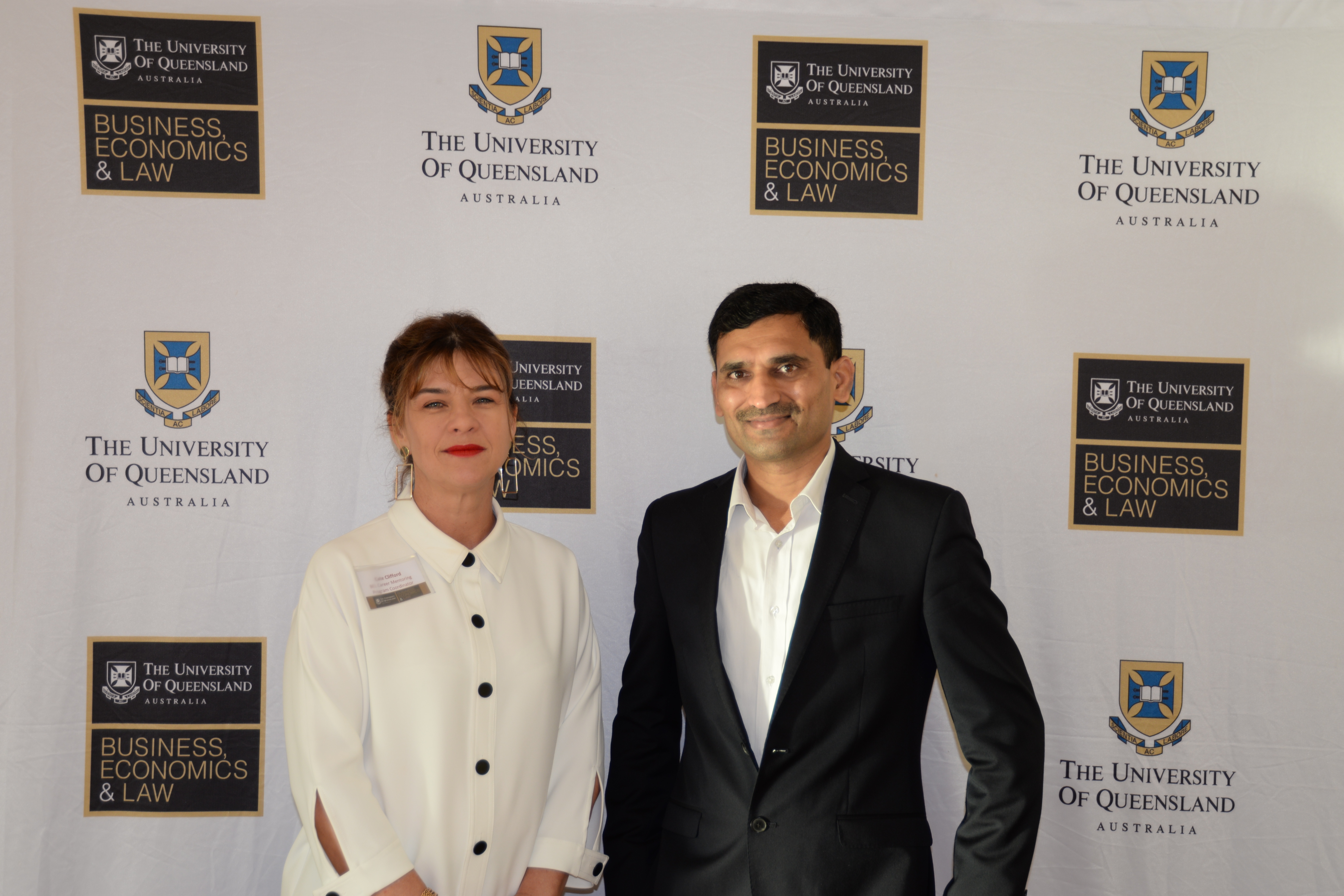 Cate Clifford, Employability Specialist – Mentoring for the BEL Student Employability Team, said the event was designed to benefit both mentees and mentors.  
"Student mentees develop their networking and business skills in a supported environment with senior business people who are there to encourage and provide insight into effective networking," she said.
"This is a rare event for students where there are multiple industry representatives available to talk to.
"It's also so valuable for a student to develop their peer network while they are at UQ. At the breakfast, they are in the room with future leaders from a broad representation of different disciplines.
"Mentors can use the event to meet with their mentee for the first time, and they also get to meet each other and develop links."
Ms Clifford said a personal highlight was being there to witness the enthusiasm of the new mentees.
"For me, it's always a treat to see the fervour with which our mentees approach networking with each other and other mentors," she said.
"We provided each mentee with two personalised business cards to give away at the event, which was a great exercise and often the first time a student has had their own card.
"In our preparation for mentoring, we focus on three key themes: commitment, preparedness and enthusiasm. If mentees continue with the same level of commitment, preparedness and enthusiasm that was so palpable at the breakfast, they will reap the rewards of a rich mentoring experience."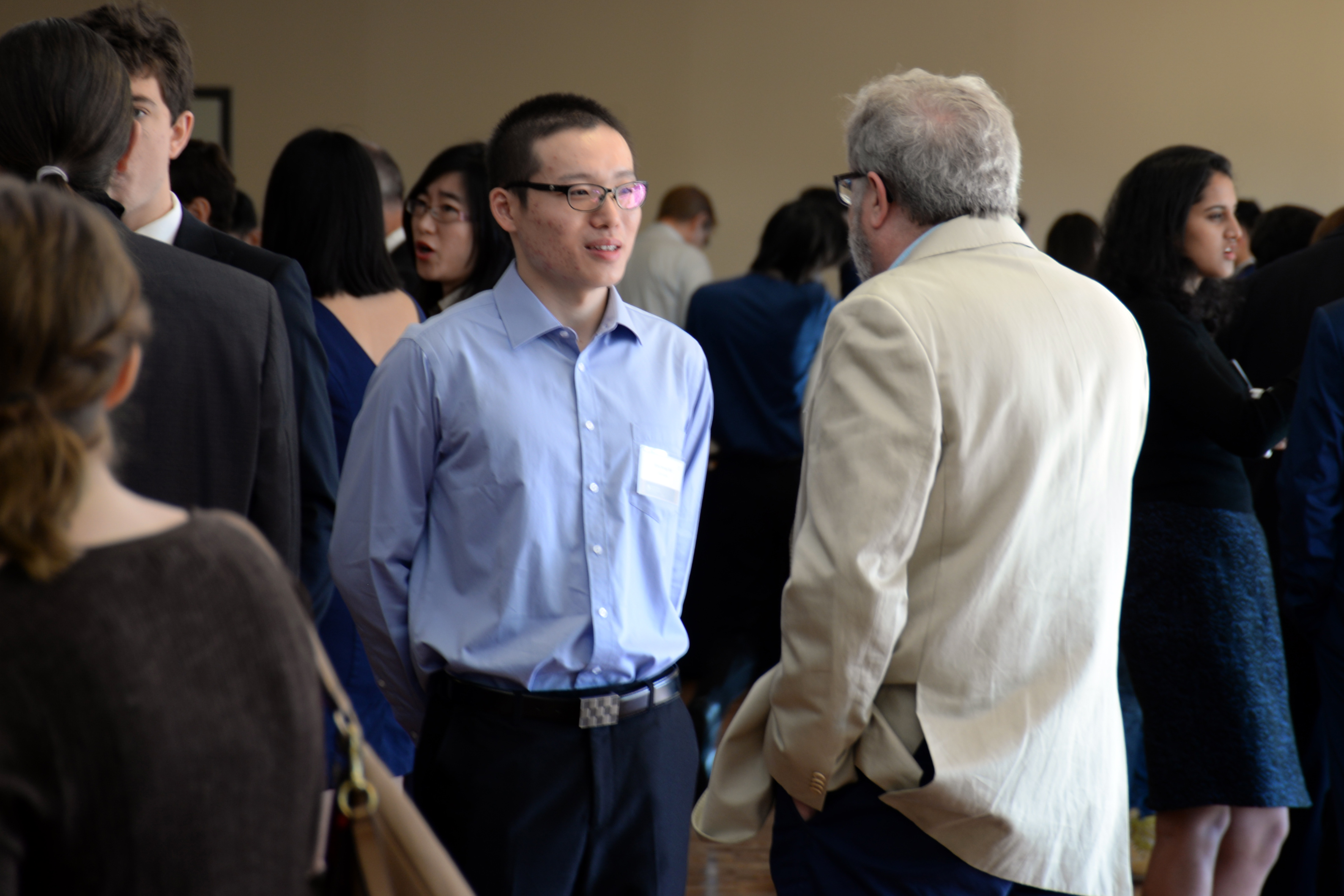 Final-year Bachelor of Economics student Maddie Briggs said the breakfast helped refine her networking skills.
"In the working world you have to network – maybe not at an event, but in your everyday working life you have to go out and talk to new people and make those connections," she said.
"I really enjoyed being able to meet many different mentors and have that networking experience. They might not be from the field I'm interested in, but they have a lot of different experiences and I felt like I learned from them. It's good to get a broader perspective and keep an open mind."
Master of Commerce student Shane Sturtridge said he was embarking on a drastic career change after years in the hospitality industry, and relished meeting "like-minded people" at the breakfast.
"It was great to meet people who are also in the early stages of their development and careers and looking to develop faster," he said.
"I see the program as a way to use the experiences I've had, fine tune those transferable skills and find a way to market myself better as I move into my new career path."
Bhatu Pawar, Senior Consultant, Advisory, EY, was the first ever mentee to complete the program and make the transition to mentor. Mr Pawar was excited to attend the breakfast as a mentor, and said he felt inspired to take up the mantle because of his positive experiences in the program.
"UQ played a significant role in my career and life, so now it's my turn to give back to UQ," he said.
"The program gave me the opportunity to learn about Australian culture and professional and leadership skills from an exceptional industry leader.  
"At that time, I was going through one of the toughest situations of my life and my mentor's support brought back my confidence.
"I want to transfer my knowledge and experience to the next generation of BEL mentees so that the flow will keep on going."
Mr Pawar said the BEL Career Mentoring Program was a "masterpiece".
"This platform will give you more meaningful direction to your professional career," he said.
"This is a unique opportunity where you are interacting directly with professional leaders from industry who can share practical knowledge and navigate you to the path of success. This kind of opportunity only knocks once."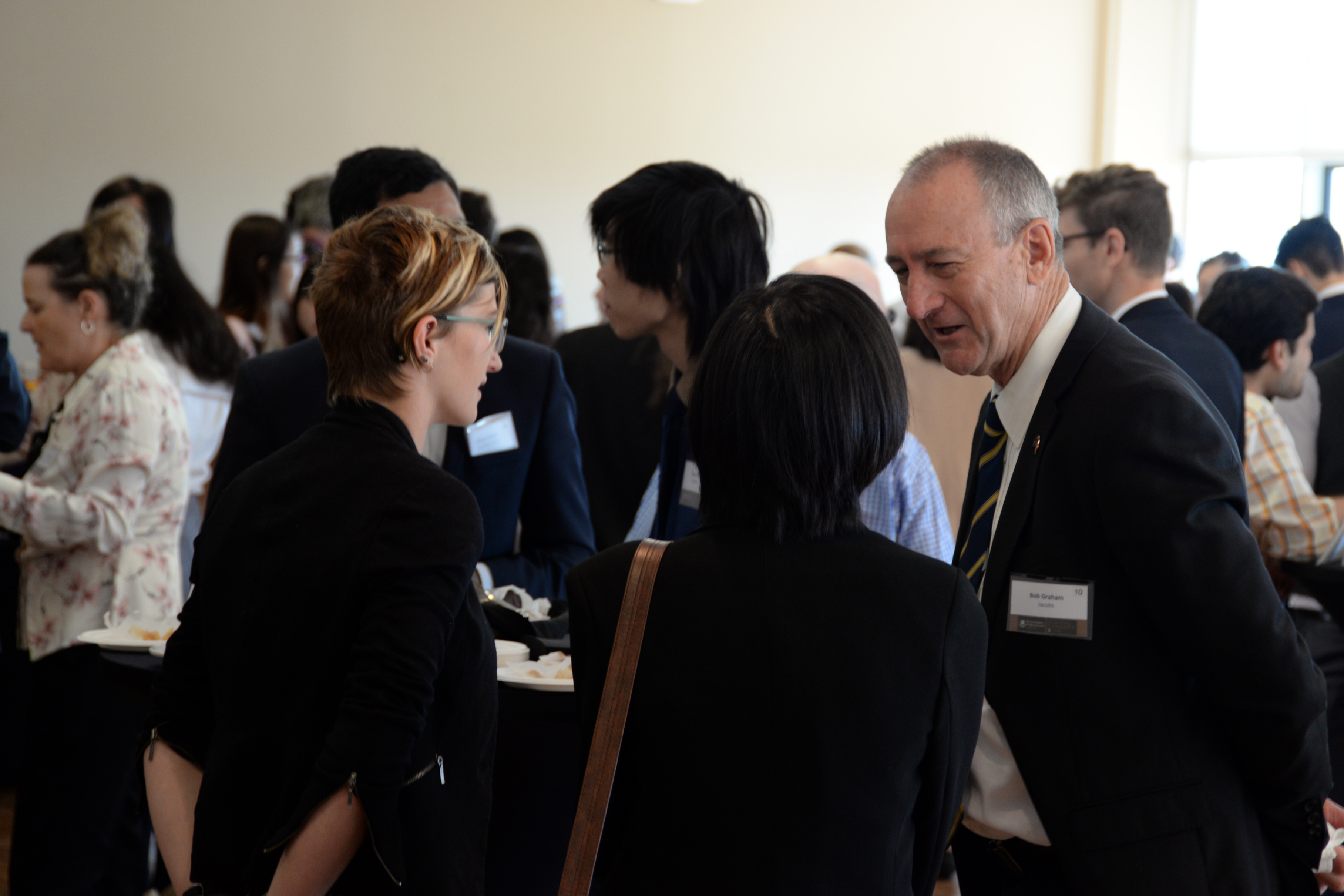 The BEL Career Mentoring Program began in 2015 and has become increasingly popular, offering placements to 320 BEL students in 2017 alone. The program connects students with a personal industry mentor – often a member of the UQ alumni community – to provide insight into their chosen industry and help kick-start their career. 
Over the years, the program has cultivated a roster of over 300 mentors who work across diverse sectors of business, economics and law.
To learn more about the BEL Career Mentoring Program, click here.