A software service start-up business that accelerates commercial property contract negotiations has taken out the People's Choice award in the Westpac Innovation Challenge.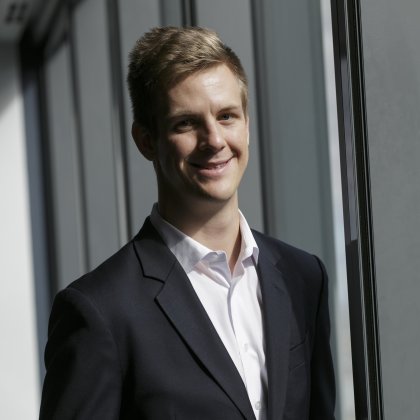 Blenktech, which is being developed through start-up accelerator ilab at UQ, is the brainchild of University of Queensland Bachelor of Commerce/Laws graduate and lawyer-turned-entrepreneur, Alastair Blenkin.
Future entrepreneur and founder Mr Blenkin said Blenktech would provide cloud-based software that automates high-volume contract negotiation, helping big businesses to accelerate agreement, improve outcomes, reduce costs and mitigate risk.
"We're building a system to help institutional landlords and their lawyers simplify the contracting process to make everyone's lives easier," Mr Blenkin said.