For the first time since US President Barack Obama's historic visit in 2014, The University of Queensland has welcomed another international president to its St Lucia campus – this time, a UQ alumnus.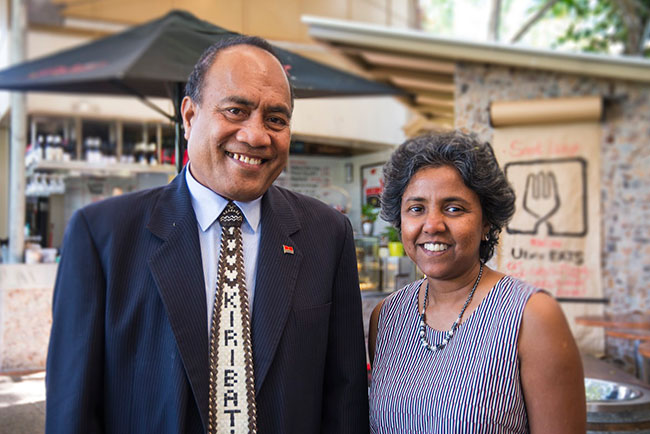 The President of the Republic of Kiribati, His Excellency Taneti Maamau, took a trip down memory lane during a visit to his alma mater this week.
The Master of Economic Studies alumnus met with UQ Pro-Vice-Chancellor (Research) Professor Mark Blows, and researchers including his former professor at the School of Economics, Emeritus Professor Clement Tisdell, to lay the groundwork for research partnership opportunities.