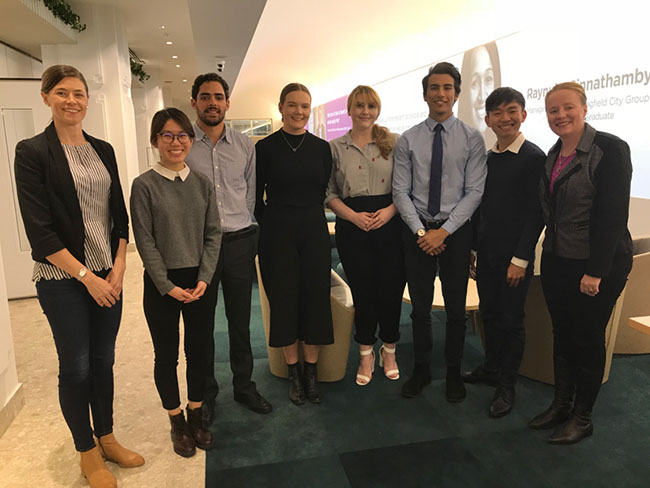 A not-for-profit that offers wilderness-based peer support intervention to veterans is getting set to spread its message far and wide, thanks to a student team from The University of Queensland.
The team has developed an engagement strategy to build awareness of the Trojan's Trek program among veterans in need across Queensland and South Australia.
Their project was the overall winner of this semester's Community Engagement Program (CEP), an initiative of UQ's Faculty of Business, Economics and Law Student Employability Team.
Trojan's Trek runs post outdoor support therapy in remote locations for veterans who have been adversely affected by their service. Facilitated by veterans, for veterans, the 'treks' help participants better understand their thoughts, feelings and behaviours, and develop strategies to lead happier and more involved lives.
Meet the winning team from our 2018 Community Engagement Program

Team member and Bachelor of Commerce student Winnie Sim said she was drawn to working with Trojan's Trek because of their emphasis on mental health and wellbeing for veterans.
"Mental health is a cause that is very close to my heart," Ms Sim said.
"I know how it can affect someone if they don't have access to support services."
Trojan's Trek Non-Executive Director and facilitator Vannessa Patterson said the students' project was vital to the program's future.   
"The engagement strategy will directly impact the operational sustainability of delivering this program," Ms Patterson said.
"Because Trojan's Trek can't exist if we don't have participants and funding, we're always focused on getting the message out.
"Our target market has a very specific profile – we're talking about people who want to facilitate change and who are at risk and under stress, so they can be hard to reach.
"We have an audience but we know there are a lot more people in need out there. If they're engaged, they can decide if they want to be a part of the Trojan's Trek program."
The team spent the semester devising their engagement strategy, including their three primary recommendations for the future.
In the short- and medium-term, the team recommended that Trojan's Trek use Facebook and search engine optimisation to engage with and better understand their target market.
In the long-term, they recommended a revamp of marketing materials to attract a new target market: first responders, such as police officers and paramedics, many of whom experience high levels of mental health issues like anxiety, depression and PTSD.
Ms Patterson said the Trojan's Trek board would consider all of the students' recommendations.
"We're already acting on some of it, and we plan to continue to work with UQ next semester to help us move forward," she said.
"The team blew us away with their presentation, performance and ideas, never missing a beat.
"I would encourage other not-for-profit organisations to get involved in the Community Engagement Program and trust in the younger generation's skill, ability and enthusiasm.  
"These students definitely have something to offer, including a diversity of perspectives and ideas.  We can help them in turn by growing their skills and knowledge."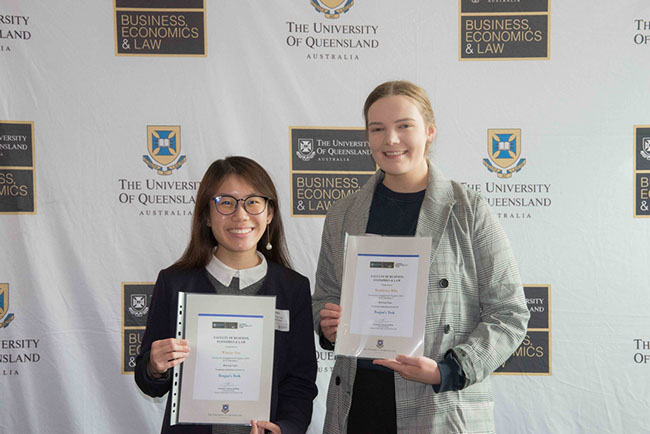 Ms Sim said she had benefited personally and professionally from her time in the CEP.
"For me, it was a great opportunity to see what it's like in the working world, work in a diverse team and improve my networking and communication skills," Ms Sim said.
"I enjoyed working with Ms Patterson; she gave us a lot of freedom to do what we thought was best and she was open to receiving our recommendations."
Trojan's Trek also worked with a second CEP student team on a cost analysis to determine the true cost of delivering their program. 
A record 159 students completed 30 projects for 20 organisations during this semester's CEP.
Other participating organisations included Alumni Friends of UQ, Annerley Community Bookshop and Neighbourhood Centre, Barayamal, Bayside Respite Care Association, Boxer Rescue Network Australia, The Carers Foundation Australia, Croquet Australia, Gliding Queensland, Karakan, MS Queensland, Orange Sky Australia, Oxley Creek Catchment Association, Queensland Ballet, Queensland Police Service, Royal Flying Doctor Service, St Vincent de Paul Society, Variety – the Children's Charity, and YMCA Social Impact.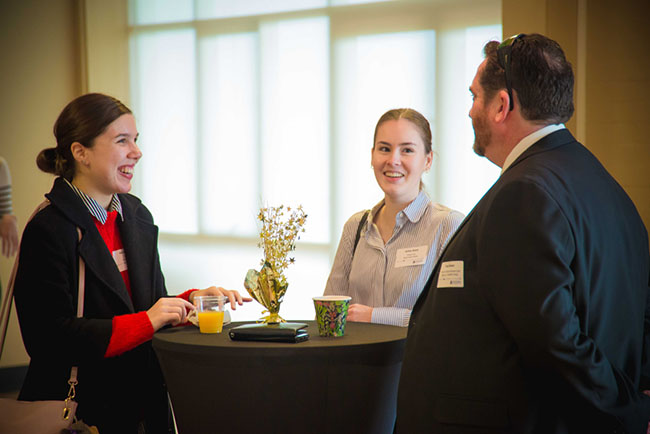 CEP highly commended team awards went to project teams partnered with Queensland Ballet and Queensland Police Service. Alexandria Rogers from the winning Trojan's Trek project team received the individual achievement award, while three students who worked with Barayamal and Queensland Police Service received highly commended awards.
BEL SET Employability Specialist and CEP Coordinator Carlene Kirvan said all participants should be proud of their achievements.
"Every student that actively participates in CEP is a winner," Ms Kirvan said.
"They each gain life experiences and work skills that are highly beneficial to their future. Their efforts have a direct impact on assisting others in need."
The next CEP student information session will be held on Thursday 13 September for the Semester 1, 2019 program. Applications for the Semester 2, 2018 program are open until Monday 16 July.
Read more about the mutual benefits of the program.
View the CEP celebration photo gallery below. 
Media: Alysha Hilevuo, media@bel.uq.edu.au, +61 7 3346 9349.