Teamwork, advocacy and sharp legal minds have guided three University of Queensland law students to victory at the fourth annual Aboriginal and Torres Strait Islander Students' Moot at the Federal Court of Australia in Brisbane.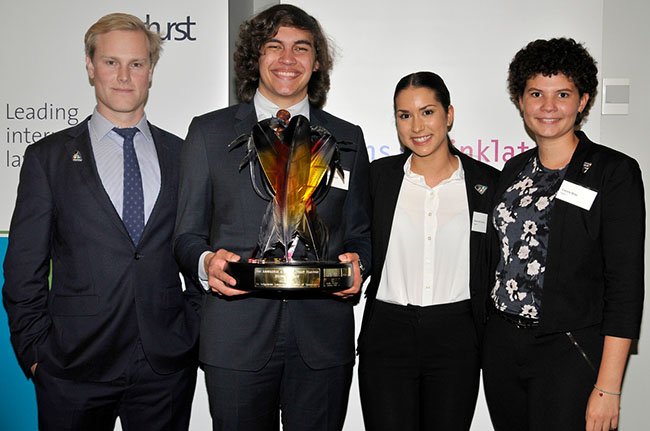 The winning team consisted of senior counsel and third-year arts/laws student Naomi McCarthy, junior counsel and fourth-year science/laws student Martin Doyle, and instructing solicitor and first-year arts/laws student Cassia Bray.
Mr Doyle was named best oral advocate in the contest. He said the competition had been an experience of a lifetime.
"The absolute highlight for me was presenting months of hard work to the all-star judicial panel and having the opportunity to engage with them one-on-one," Mr Doyle said.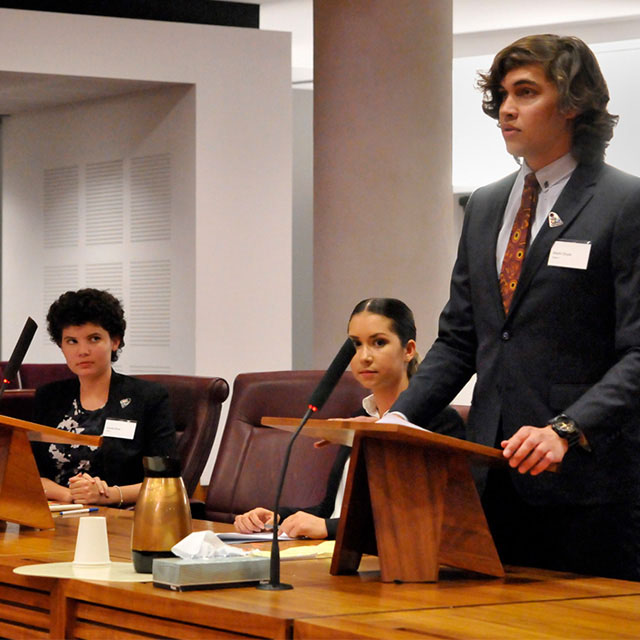 "Our win was equal parts relief and validation of our shared efforts, and I couldn't be more proud of our team.
"I had a bit of a tough time earlier in my degree and it took me a while to work out if law really was for me.
"This experience and the professional connections I've made since have given me the confidence that I can do this, and the belief that legal advocacy will be a big part of my career and future."
This is the third time UQ has competed in this moot and the second time it has won the contest, which started in 2015.
The win marks the TC Beirne School of Law's third major mooting win this year, having also won the Jessup and international maritime moots in April and July.
Coach and UQ law alumnus Nick Frazer said the team had invested significant time and energy in preparing for this important event.
"Each year this moot provides a great opportunity for Aboriginal and Torres Strait Islander law students to meet each other and network with significant members of the legal profession including the judiciary, senior barristers and key Indigenous advocates," Mr Frazer said.
"In the months leading up to the moot, our team took every opportunity to learn, practice and apply their knowledge of commercial law to become effective advocates.
"As their coach, it was incredibly rewarding to see them grow in their abilities and confidence and embrace the challenges and excitement of working as a lawyer."
UQ Aboriginal and Torres Strait Islander Studies Unit Director Shane Drahm congratulated the team on their impressive win.
"Martin, Naomi, Cassia and Nick have exceptional legal minds and are outstanding ambassadors for UQ," Mr Drahm said.
"Their success at this prestigious event highlights the wonderful talent within our Aboriginal and Torres Strait Islander legal community, and the valuable contributions our students and alumni make to society through their study, work and advocacy."
The moot was organised in collaboration with the Queensland Judiciary, Indigenous Lawyers Association of Queensland, North Quarter Lane Chambers, Ashurst, Allens, UQ, QUT, Griffith University and Bond University.
Media: Caroline Enright, media@law.uq.edu.au, +61 73443 1321.