A group of University of Queensland women are banding together to support early career female academics and help them to advance their careers.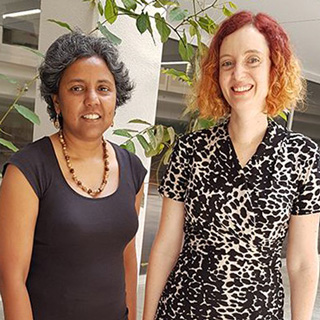 UQBelles is a group for female academics from the Faculty of Business, Economics and Law which offers networking events and workshops where women can trade skills, learn from experts and create support networks.
The group's facilitators, Associate Professor Jacquelyn Humphrey (UQ Business School) and Professor Renuka Mahadevan (School of Economics), discuss the advantages of the UQBelles.