Before they became Australia's first woman stockbroker and a distinguished plant scientist, UQ alumni and sisters Dr Margaret Mittelheuser AM and Dr Cathryn Mittelheuser AM were blazing another kind of trail on their ponies along the dirt roads of Bundaberg.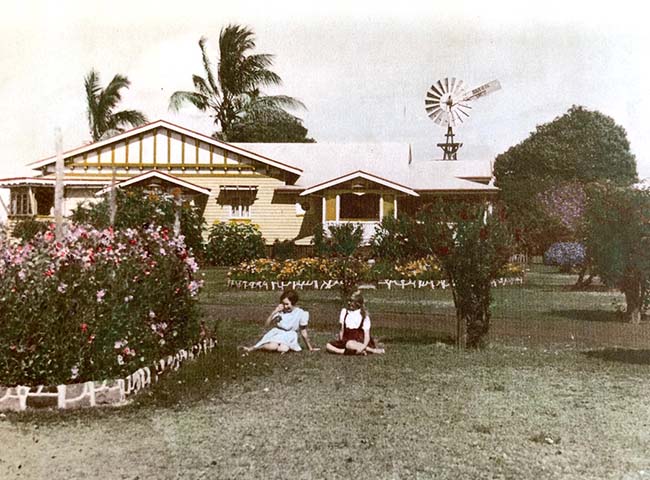 Born only 15 months apart in 1931 and 1932, the sisters formed an unbreakable bond growing up on their parents' cane farm. They were clever, adventurous and shared a love of learning.
Each afternoon, Margaret (Bachelor of Commerce '52, Bachelor of Arts '73, Doctor of Philosophy (honoris causa) '96) and Cathryn (Bachelor of Science (Honours) '68, Doctor of Biological Sciences '71, Doctor of Philosophy (honoris causa) '98) rushed out of school to get home and ride their prized ponies, Effie and Friendless.
At the end of their ride, as they turned down the street leading back to the farm, they held on tight as their ponies picked up speed and galloped towards home.
Long after they had left Bundaberg, the Mittelheuser sisters continued to hold on tight through life's twists and turns, as they challenged convention, shifted attitudes and created change for working women.
In September 2018, Cathryn joined a packed room at UQ's St Lucia campus to honour her sister, the late Dr Margaret Mittelheuser AM, at the official unveiling of her commemorative bronze bust.
Commissioned by UQ's Faculty of Business, Economics and Law in partnership with UQ Art Museum, and created by Sydney-based sculptor Wendy Black, the bust captures Margaret as she was during her UQ days: a young, inspired woman on the precipice of greatness.
Give through BEL
Support BEL Faculty researchers and students as they strive to create change locally and globally. Please donate online, or update your details to keep in touch.