University of Queensland experts are available to comment on the final report of the Royal Commission into Misconduct in the Banking, Superannuation and Financial Services Industry. Journalists can contact the experts below or search by topic or name at UQ Experts.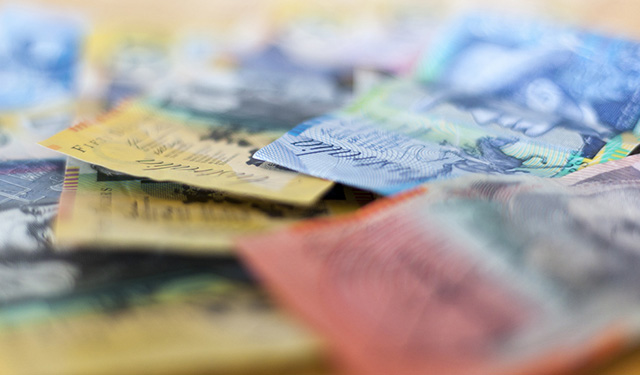 Dr Vicky Comino: School of Law
Dr Comino's main research area is corporate law, and the regulation of corporate misconduct.  She is able to speak on issues such as action that banks have taken in trying to pre-empt future government and/or regulatory responses. This includes separating their wealth management arms such as mortgage broking, insurance and financial planning in a bid to resolve conflicts of interest, and embedding ASIC staff in banks to monitor governance and compliance.
Contact: v.comino@law.uq.edu.au, +61 407 156 829 (Dr Comino will be travelling 2-6 February but is available via phone).
Professor Nicole Gillespie: Business School
Professor Gillespie was recently named the KPMG Chair of Organisational Trust. She has a strong research focus on trust development and repair in organisational contexts, and in contexts where trust or legitimacy are challenged. She can discuss trust breaches identified across all sectors and major banks.
Contact: n.gillespie@business.uq.edu.au, +61 7 3346 8076.
Dr Mamiza Haq: Business School
Dr Haq's research centres on bank equity, regulation, competition and efficiency, credit risks and financial crises. She has completed extensive research into banking regulation and investigations into Australia's big four banks. She can speak about finance and managerial incentive schemes and their current downfalls.
Contact: m.haq@business.uq.edu.au, +61 7 3346 3090.
Dr Karen Alpert: Business School
Dr Alpert's research interests include the impact of taxation and government regulation on financial decision making, corporate finance, capital structure and superannuation. She is a specialist in superannuation and disclosure within the sector. She can also address the topic of superannuation from a multi-stakeholder perspective.
Contact: k.alpert@business.uq.edu.au, +61 7 3346 8003.
Associate Professor David Morrison: School of Law
Associate Professor Morrison's primary academic interests are in revenue, corporate and insolvency law and economic analysis. He is a Fellow of the Financial Services Institute of Australia. Dr Morrison is able to comment on financial literacy and well-being, and government policy relating to taxation, superannuation, housing and financial wellbeing.
Contact: d.morrison@law.uq.edu.au, +61 7 3365 3494, +61 401 144 940.
Professor Allan Hodgson: Business School
Professor Hodgson has more than 40 years' experience as a teacher, researcher and administrator in the finance industry. He is able to comment on submissions from the public on superannuation, including super asset allocation. With an international research background, he can also look at the financial implications in Australia compared to similar international examples. 
Contact: a.hodgson@business.uq.edu.au. (email preferred, phone interviews may be possible).
Associate Professor Julie Walker: Business School
Associate Professor Walker's research interests focus on disclosure and governance choices by corporations, as well as the impact and effectiveness of regulatory reforms on those choices. She has published a number of papers on the furore surrounding executive pay and incentives that only focus on shareholder profit.
Contact: j.walker@business.uq.edu.au, +61 7 3346 8073.
Mark Tanner: Business School
Mark Tanner is a financial planner with more than 15 years' experience in Corporate Finance and Financial Services. He is completing a PhD in Behavioural Finance, focusing on retail investor risk preferences. His experience gives him a hands-on perspective of the banking and financial sectors, as well as best practices in prioritising client outcomes.
Contact: m.tanner@business.edu.au, +61 7 3346 8186.
Professor Martie-Louise Verreynne: Business School
Professor Verreynne is a well-respected small to medium enterprise (SME) specialist, with extensive academic research and industry experience. She can discuss issues that could affect the SME community such as loan approvals, and identify factors that could impact on startups, entrepeneurs and innovation growth.
Contact: m.verreynne@business.uq.edu.au, +61 7 3346 8160.
Media: Emma Pryor, UQ Business School Communications Manager,  e.pryor@business.uq.edu.au, +61 7 421 772 888; UQ Communications, communications@UQ.edu.au, +61 7 3365 1120.