Teaching excellence celebrated at 2022 awards
Three educators from the Faculty of Business, Economics and Law (BEL) have been honoured at the 2022 UQ Awards for Excellence in Teaching and Learning.
Each year, academic staff from across the University are acknowledged for their outstanding teaching achievements to enhance student learning as part of UQ's Teaching and Learning Week (31 October to 4 November).
UQ Vice-Chancellor and President Professor Deborah Terry AO recognised Associate Professor Ann Black, Associate Professor Sabine Matook and Dr Miriam Moeller for their work with students in law and business disciplines.
Acting Deputy Vice-Chancellor (Academic) Professor Doune Macdonald said the awards acknowledge the significant contributions of dedicated and talented individuals and teams delivering quality programs to set students on a lifelong journey.
"UQ has always been an environment that fosters curiosity and welcomes questions as much as it values answers," Professor Macdonald said.
"Teaching and Learning Week is an opportunity for the UQ community to celebrate creative and innovative teaching and learning practices and programs designed to enhance student experiences.
"You will find evidence of this in our award winners who have been creating practices that value respectful learning, partnered learning and personalised learning, meeting the sub-themes of this week at UQ."
Award for Teaching Excellence
Associate Professor Ann Black, UQ Law School
Associate Professor Black received an Award for Teaching Excellence in recognition of her sustained excellence in legal education. Committed to equipping her students to be informed global citizens with the ability to differentiate between the various legal paradigms, Dr Black designed two innovative courses to counter ethnocentric understandings of law. Her distinctive learning and assessment design supports her students to think, and do, differently, giving them the confidence to make sense of the law.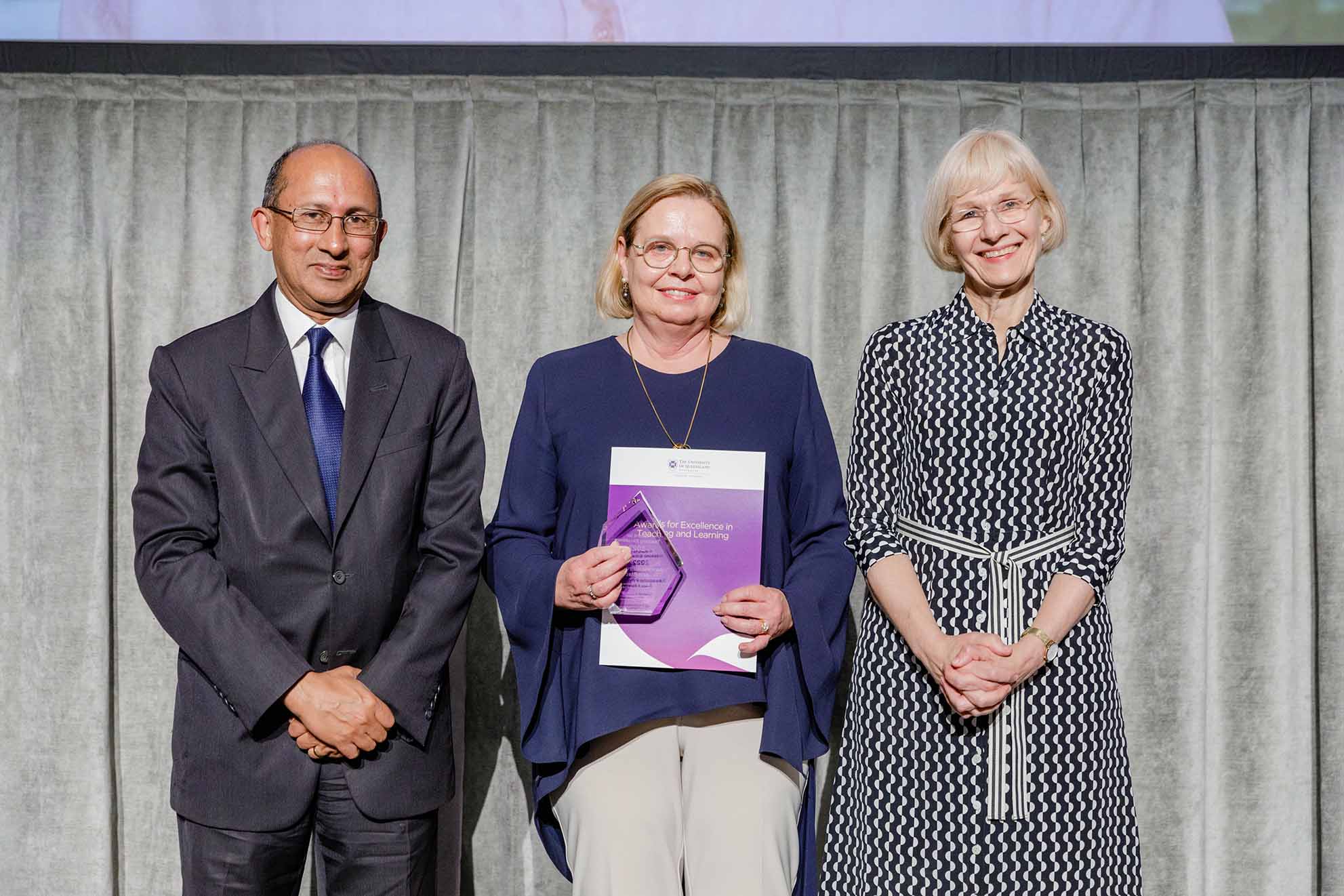 Outstanding contributions to student learning
Associate Professor Sabine Matook, UQ Business School
Professor Matook received a Citation for Outstanding Contributions to Student learning. Known for her innovative teaching frameworks, Professor Matook was recognised for her work designing sustainable digital work-integrated learning (WIL) partnerships that inspire Business Information Systems students' learning, enhance job-readiness and enable students to 'give back' to community organisations.
Dr Miriam Moeller, UQ Business School
Dr Moeller received a Commendation for Outstanding Contributions to Student Learning for unlocking the global employability potential of international human resource management students via experiential curricula and authentic assessment innovations designed to enhance work relocation capabilities.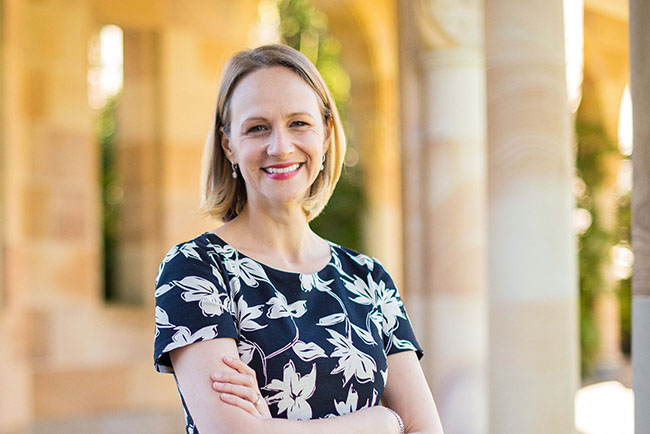 Along with acknowledging the winners, Professor Macdonald shared her gratitude for the professional and administrative staff who have provided much-needed support to students and the University this year.
"I am very mindful of the extraordinary efforts of those who support our teachers behind the scenes, enabling them to develop the creative and innovative practices evident in the awards," Professor Macdonald said.
"Through a tumultuous period of pandemic restrictions, flooding and disaster recovery, we've all had to think on our feet and stay agile.
"As challenging as that has been, this period has helped us come together in different and innovative ways."
See the full list of 2022 UQ Awards for Excellence in Teaching and Learning winners.
Contact: Adele Rowlands-Dealey, communications@bel.uq.edu.au, +61 414 505 470