Student Work Experience Program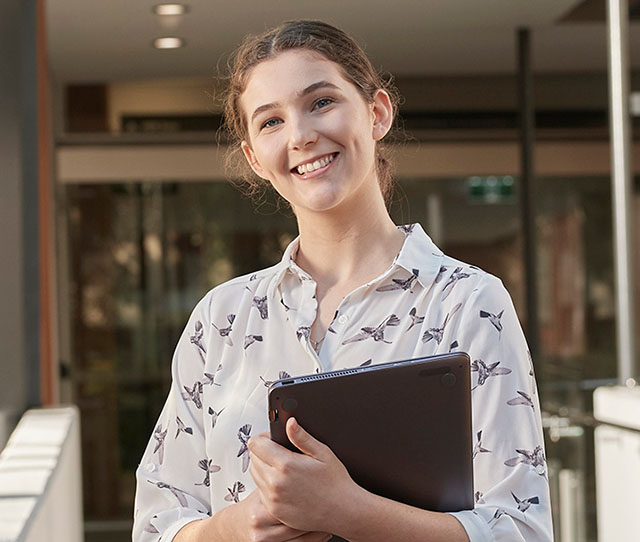 Are you a BEL student with little or no relevant industry work experience, eager to gain knowledge and experience in a recruitment process?
SWEP is a free, extracurricular program run by BEL Careers and Employability that is designed to provide you with: 
An opportunity to participate in a competitive recruitment process, similar to those used by many private businesses and organisations; and 
If successful, the chance to gain an unpaid work experience placement of up to 30 days during the semester break. 
The experience, knowledge and feedback that you will gain during your participation in SWEP will give you a real advantage when entering the job market. The program will help to prepare you for real-life recruitment processes and to gain professional experience that you can include on your resume. 
Participating in the SWEP recruitment process will enable you to learn: 
what to expect from a real-world recruitment process 
what behaviours, attributes and 21st-century skills employers are looking for 
how to stand out from other candidates to impress recruiters and hiring managers 
how to present and articulate your value proposition within a recruitment process 
how to reflect and act on constructive feedback to improve for future recruitment processes. 
Students participating in the SWEP recruitment process will receive both group and individual feedback to maximise their learning outcomes. 
While the recruitment process is highly useful for boosting your employability, most students enter SWEP to also achieve a work experience placement. We will work with those students who successfully pass the SWEP recruitment process to source and facilitate an unpaid work experience placement. It is important to note that: 
placements usually occur during the following semester break, typically in a four-week, full-time block (under Queensland legislation, work experience placements must not exceed 30 days per year)
placements typically occur in Brisbane and the surrounding area and usually require students to physically attend the host organisation's premises, though recent COVID-19 related physical distancing restrictions have on occasion necessitated remote (e.g., working from home) placement arrangements
we may not be able to source a placement for every successful applicant. The number of placements in the Brisbane area is inherently limited, subject to business requirements and has recently been significantly affected by COVID-19 restrictions impacting workplaces
students who score the highest in the SWEP recruitment process from each degree program will be offered a placement first. The remaining high-scoring students will join a waitlist to be considered for placements, should additional suitable placement opportunities be identified. 
We will endeavour to identify diverse opportunities through our network of industry and alumni contacts to be able to offer as many SWEP placements as possible. We also encourage participating candidates to collaborate with us on jointly sourcing suitable opportunities. 
How to participate 
Make sure you thoroughly read the information contained on this page as well as the more detailed program information. It is important that you fully understand the SWEP structure and the commitment the program requires from you. Once you feel prepared, follow these steps: 
Register for, and attend, an Information Session that will outline the program process and participation requirements, and will answer any questions you may have. 
Complete the application form on StudentHub and submit a cover letter.  
Detailed SWEP Information and application link
Once you have applied for SWEP and applications have closed, you will be asked to participate in a series of recruitment tasks over the following weeks that have been designed to maximise your experience of a real-life competitive recruitment process. Your tasks will be to: 
complete an online psychometric test 
upgrade your resume with VMock – our advanced AI smart resume checker 
record a brief video interview and presentation  
complete a free virtual internship (a professional experience that you can immediately add to your resume) and communicate the value of this experience to a potential employer.  
The SWEP recruitment process will take approximately six to eight weeks. At the end of the process, we will run a Debrief Session where all participants will receive group feedback to help you improve your performance in future recruitment processes. You will also receive written tailored feedback on your individual performance during the recruitment process. 
Results of the SWEP recruitment process will be released around Week 11 of the semester. If you have been successful or are waitlisted, we will work with you to source and facilitate an unpaid work experience placement during the vacation period. 
What students say 
Recent SWEP participants talk about their experiences.  
Participating in SWEP was both enjoyable and rewarding. As someone with very little experience in applying for jobs, it has helped me feel more oriented and confident about my future career path. Regardless of the final outcome and whether I am successful, I have found it highly beneficial to step through the recruitment process with SWEP, all while receiving useful feedback. I think this program is an excellent way to kick off industry work experience and would strongly recommend it to other students. – Jianing Wang, Bachelor of Laws (Hons) 
SWEP is a great opportunity for students to learn more about the practical applications of their course work. I participated in the program and had a swell time; I learned heaps and met some fantastic people. I highly recommend the program to any keen students looking to expand their horizons. – George Bellas, Bachelor of Advanced Finance and Economics