Student Work Experience Program 
Are you keen to develop your recruitment skills and gain industry work experience?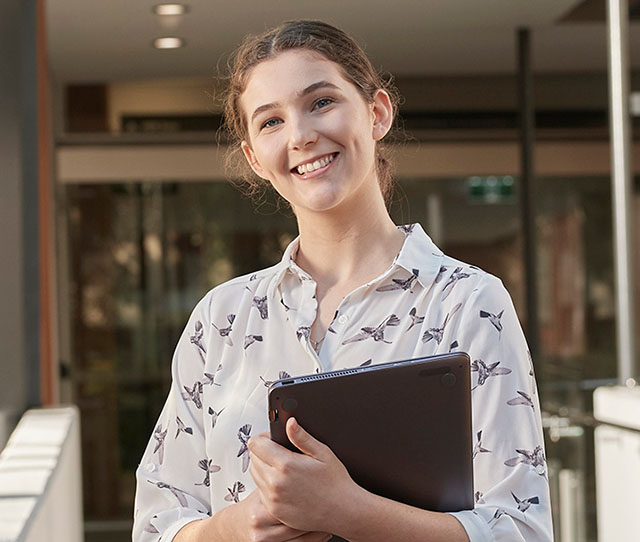 The Student Work Experience Program (SWEP) enables BEL students:
to participate during the semester in a structured recruitment process like those used by many private organisations; and
if successful, to gain an unpaid work experience placement in the semester break.
The program is primarily designed for students who have little or no industry experience relevant to their degree program and commonly provides opportunities for entry-level work experience placements.
Participating in SWEP will give you a real advantage when entering the job market. The program will prepare you for real-life recruitment processes and the industry experience will help you stand out to future employers.
During the recruitment process, students will learn:
what to expect from a real-world recruitment process
what behaviours, attributes and 21st-century skills employers are looking for
how to stand out from other candidates to impress recruiters and hiring managers
how to present professionally and articulate your unique value proposition
how to reflect on your experiences and act on constructive feedback to improve for future recruitment processes.
Students who successfully complete the SWEP recruitment process may qualify for an unpaid work experience placement during the following semester break. Placements typically occur in Brisbane and the surrounding area; they are a maximum of 30 days long and are normally completed in a four-week, full-time block.
How to participate 
Make sure you thoroughly read the information contained here and in the SWEP Guide, so you understand the program structure and commitment that will be required from you.
Applications for SWEP commonly open two weeks before the start of the semester and normally close in Week 3. The application dates for Semester 1, 2023 are:
Applications open: Monday, 30 January 2023
Applications close: Sunday, 12 March 2023
We recommend you attend one of our SWEP Information Sessions, where we will further detail the program process and participation requirements and answer any questions you may have.
To apply, simply complete the SWEP Application Form on StudentHub by the application closing date.
All applicants will be invited to our SWEP Launch in Week 4, where we will provide further information on the recruitment tasks you will be asked to complete, how you will be assessed and what you can expect from the work experience placement.
Completion of the recruitment tasks will take approximately six to eight weeks. Results of the recruitment process will be released around Week 11 of the semester. We will then work with successful students to source and facilitate unpaid work experience placements during the vacation period.
Please consult the SWEP Guide for further details.
---
What students say 
Recent SWEP participants talk about their experiences.  
Participating in SWEP was both enjoyable and rewarding. As someone with very little experience in applying for jobs, it has helped me feel more oriented and confident about my future career path. Regardless of the final outcome and whether I am successful, I have found it highly beneficial to step through the recruitment process with SWEP, all while receiving useful feedback. I think this program is an excellent way to kick off industry work experience and would strongly recommend it to other students.  

Jianing Wang, Bachelor of Laws (Hons) 
SWEP is a great opportunity for students to learn more about the practical applications of their course work. I participated in the program and had a swell time; I learned heaps and met some fantastic people. I highly recommend the program to any keen students looking to expand their horizons.

George Bellas, Bachelor of Advanced Finance and Economics