Overall, I had an amazing experience in Thailand. Every day was an opportunity to explore somewhere new and I made life-long friends. I had been to Thailand before and had honestly thought it was not as special as its neighbouring countries, but I absolutely feel in love with the country, the people and of course the food. Having the opportunity to "live" in a country rather than just be a tourist is really special.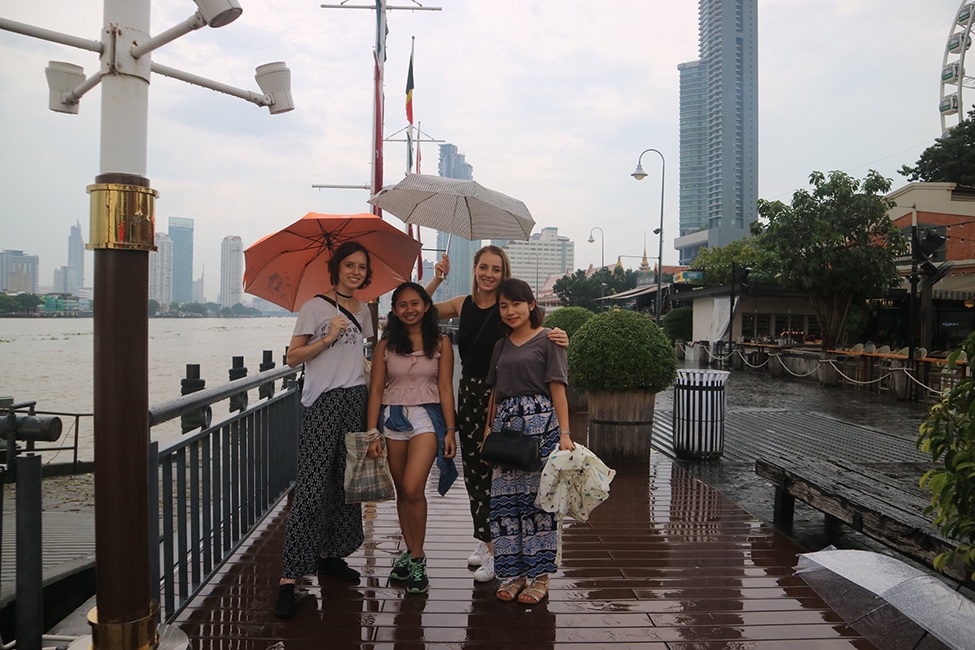 Academic experience
I took four courses for-credit in the tourism and hospitality faculty. Classes for all of my subjects were a lot smaller than what I'm used to at UQ and consisted of meeting once a week for a long tutorial style class. Several of my classes involved field trips to hotels in Bangkok which were a highlight. Many concepts from my classes overlapped so I would recommend taking very different classes or classes from different faculties if you have general electives available. 
The registration process for classes was straightforward; I nominated my classes via email prior to arrival in Thailand and the Mahidol international office assisted exchange students by processing our registration. There was an add/drop period during the first week of term however I did not need to change any of my classes. Mahidol has trimesters rather than semesters so the term flew by. My biggest challenge was having to leave when it was over!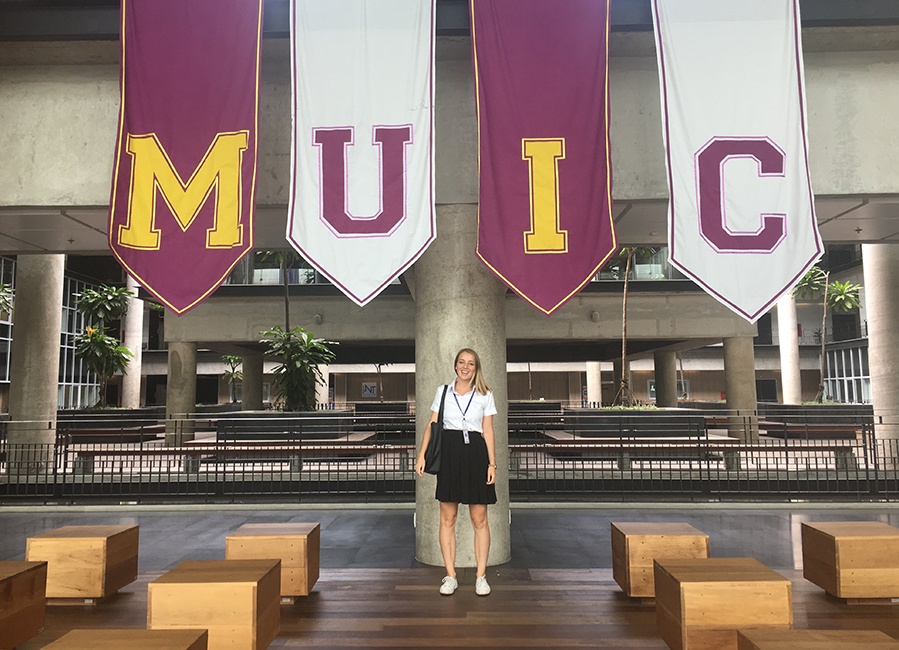 Professional development
Professionally, my exchange allowed me to develop my communication skills and cultural sensitivity. I was also able to make contacts within Bangkok which may assist future employment.
Accommodation
I lived off-campus at a dorm recommended by the exchange office called Bundit House. Of the over 200 exchange students at Mahidol most appeared to be housed within the Bundit group on the same street however domestic students also lived there. The apartment was walking distance from campus, but they also provided a shuttle bus every 20 minutes from 7am - 6pm. There are many apartments to choose from on the same street, but they are all quite similar.
Costs
Student living in Bangkok is very affordable. Examples of my cost of living in AUD included:
Rent: $300/month
Meal from Mahidol Canteen or Street: $1-2
Meal at restaurant: $5
Local bus to Bangkok: $1
Taxi to Bangkok: $15
Sky Train Ride: $2
Uniform: $10
However, Bangkok is also a cosmopolitan city and some costs for restaurants, concerts and clubs could be comparable to Australia. I found eating at the canteen or from street vendors cheaper than buying groceries and any imported goods will be expensive.
Also consider what experiences you wish to have in Thailand and their costs. Most exchange students travelled on weekends so research what this will add to your budget. I found return domestics flights over weekends <$100 & chose not to travel internationally during my semester because of visa re-entry costs. Buses to nearby provinces were $8-$15.
I also preference spending more money to engage with ethical experiences rather than choosing the cheapest option and had the opportunity to learn to Scuba Dive. While cheap compared to Australia it was still something I budgeted before I arrived and brought additional insurance for peace of mind.
Highlight
My highlight was meeting people from all over the world and making friends in Bangkok that I can visit again. Then to celebrate finishing exams I went on a liveaboard in the beautiful Similan Islands. We watched every sunset and sunrise over the ocean and spent 4 days diving incredible reefs.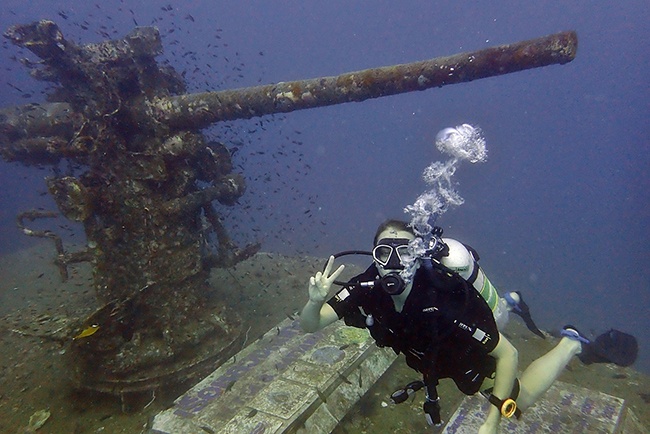 Challenges
My biggest challenge was leaving and settling back in Australia. Day-to-day though language could often be a barrier. It's
important to have a good sense of humour and do your best to learn the language. Also a sim-card and google-translate works wonders.
Tips
Apply! I wasn't 100% sure about what I was doing when I applied but if I hadn't submitted that first application to UQ I would have never gone. Between my first application and departure I learnt much more about where I was going, spoke to past exchange students and developed a budget. The coordinators at UQ abroad were also really helpful.
Make an effort with domestic students. I was really lucky to make some amazing friends abroad, Thais and International students. Naturally you will meet a lot of exchange students, but Thais can often be shy. While classes are taught in English, I found many students preferred to speak in Thai among themselves. Be sure to introduce yourself during your first classes and join in with clubs and extracurricular activities. Joining clubs and finding information was not as easy as at UQ; it's important to reach out and ask about what's on if you want to know what's happening around campus. I also signed up for a Thai buddy before arrival. Learn some basic Thai before you arrive. Important for ordering street food and conversing with taxi drivers. Thais will appreciate the effort and you'll get more out of interactions. Have important messages (e.g. your address, food allergies) written in the Thai language rather than with English letters. Pronunciation is an important part of the Thai language so have your new Thai friends help you get it right.
More about this exchange opportunity to Thailand and Hong Kong