The past week has been all about meeting new friends, becoming acquainted with campus, checking out cool activities and finding out important information.
More than 1600 first-year and new-to-UQ business, economics and law undergraduate and postgraduate students made the most of what Orientation Week (O-Week) had to offer.
Our BEL Buddy tours were jam-packed, as were our 23 Faculty program and international welcome and information sessions.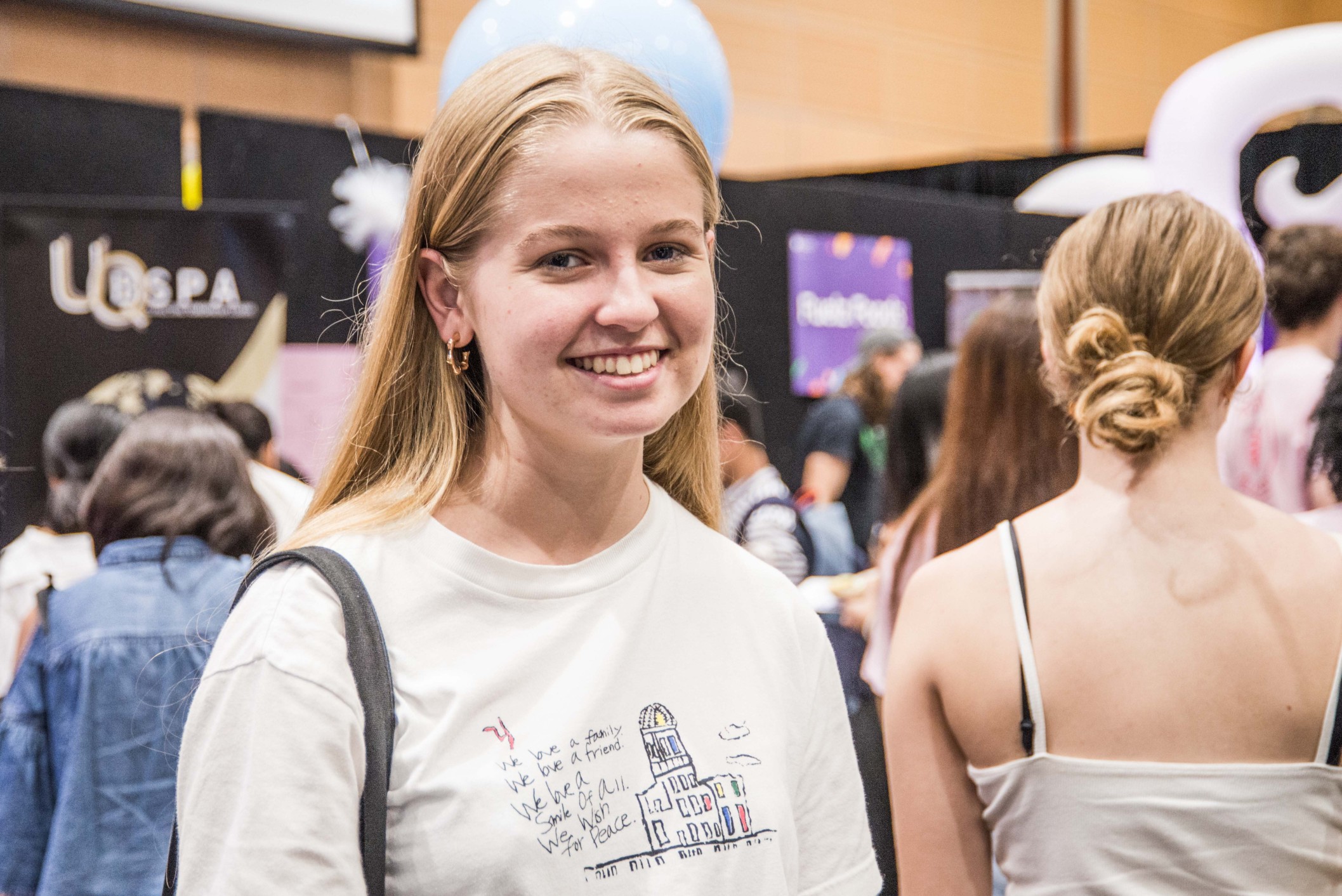 Bachelor of Politics, Philosophy and Economics (Honours) student Brianna Wakefield said the sessions she attended were extremely helpful, due to them being tailored to specific programs. She recommends those starting in future semesters to attend.
"If I just came along next week, without having been here this week, I wouldn't know any peers, lecturers and wouldn't be familiar with the campus; it would make it more stressful," she said.

"It's been great just coming into campus, as everyone is so friendly and approachable, and there's plenty of recreational activities. I enjoyed listening to the live music in The Great Court earlier this week."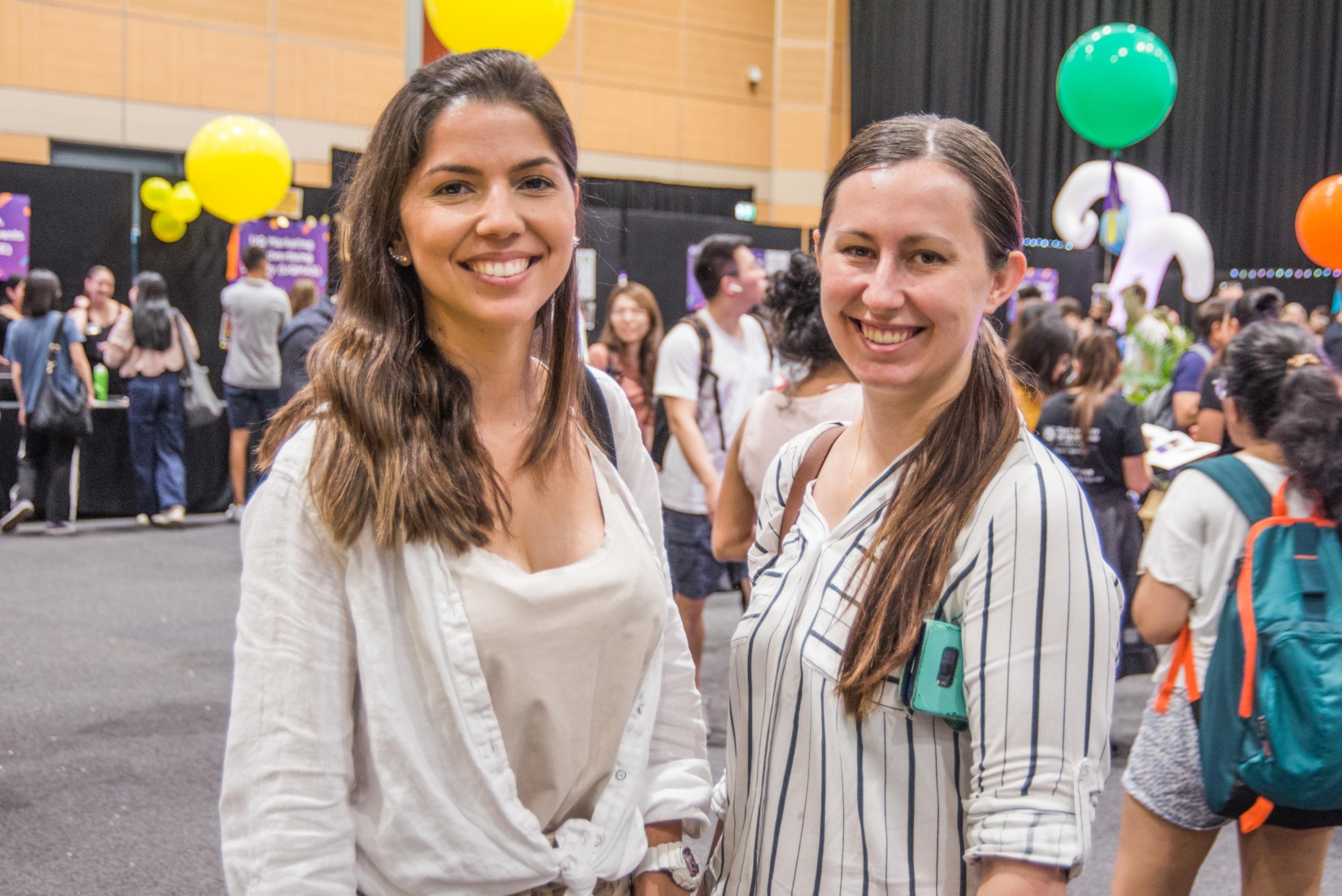 Master of International Economics and Finance student Larissa Cruz and Graduate Certificate in Economic studies student Tamika Stasiuk met during their welcome session, which they said the staff made 'fun'.
"Coming along has helped speed up networking, which is fantastic as some of the people we met today will become our study mates," Larissa said.
The O-Week celebrations hit their peak during BELfest – the Faculty's free festival created just for BEL students - on Wednesday from 11am until 2pm.
Along with free food, activities, prizes and entertainment, there was plenty of handy information on offer at the festival.
BELfest provided an opportunity for students to connect with employability experts and student support services, hear about overseas study opportunities, receive tips from UQ Library experts on how to find credible resources and chat with student societies and associations.
On BELfest, Tamika said the free popcorn was a highlight and being able to learn more about relevant clubs.
"It's an opportunity to get information and sign up," she said.

Larissa Cruz agreed, saying it was good chance to get to know those already in the societies too.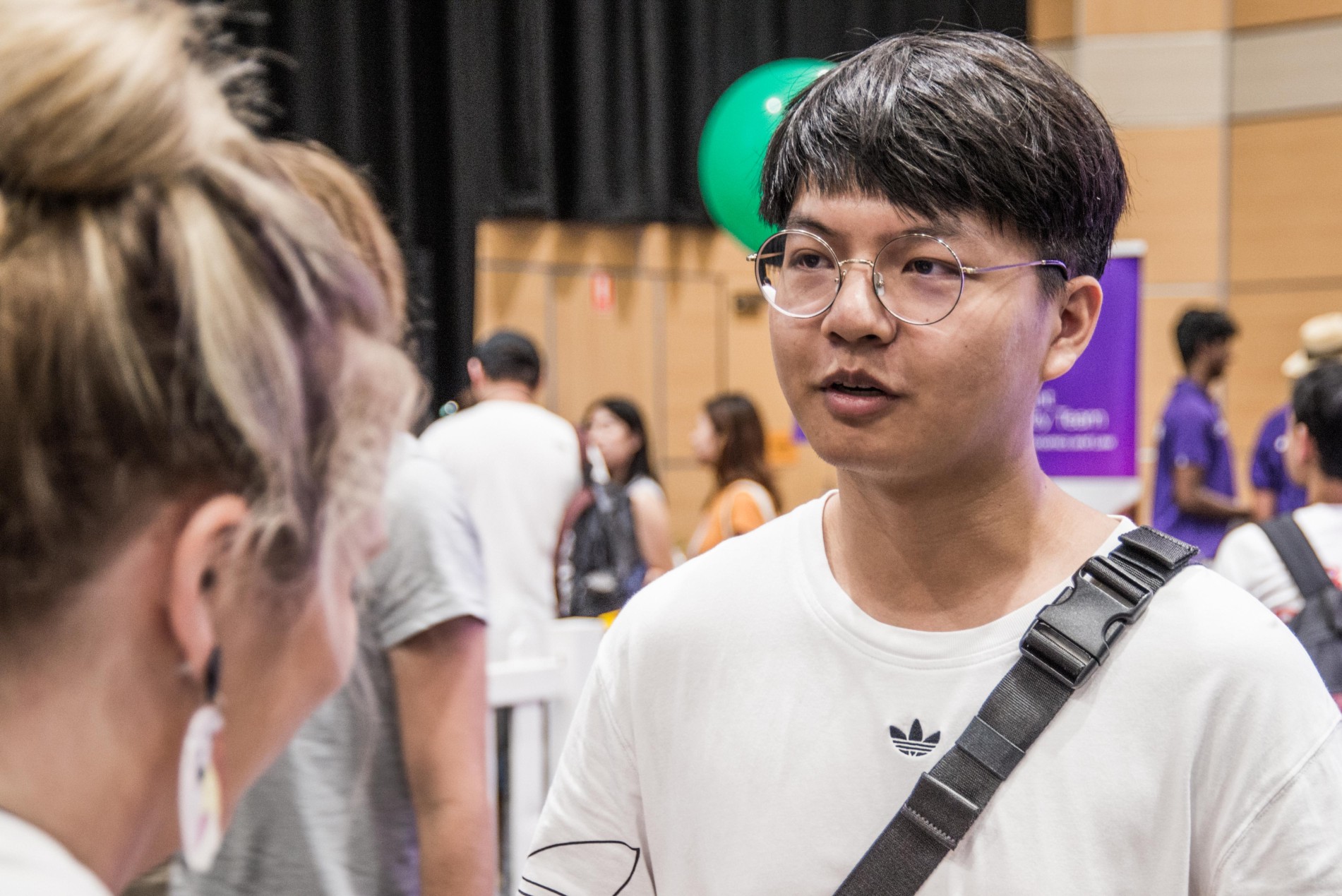 Master of International Commercial Law student Johnson Zheng enjoyed visiting the Law Society booth at BELfest. He said coming along and talking to the Student Experience Team staff in person during O-Week had also been useful, as he was able to get assistance with a course change.

Relive the O-Week and BELfestival fun via the photo gallery.
New and need support?
The BEL Faculty has a team of dedicated people who can provide expert information on a wide range of matters relating to your program.
Find out more about the BEL Student Experience Team and their contact details here.