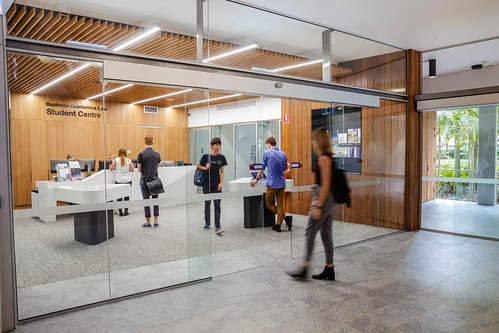 The BEL Student Centre provides Business, Economics and Law students with information and support from Orientation through to graduation. We can assist you with any questions you have about your studies such as:
planning your enrolment
advice about what to do when you are experiencing difficulties impacting your ability to study
credit transfer from other institutions
confirming you are on track to graduate
access to BEL's after hours computer lab
any aspect of your experience as a BEL student.
Contact
bel@uq.edu.au
+61 7 3365 7111
Monday - Friday, 8.30am-4.30pm
Level 2, Colin Clark Building (39) (view map)
Meet the team
We offer consultation sessions in person, via zoom or phone. We also offer drop-in sessions at the begining of semester.
Please email us to make an appointment and remember to include your student number and outline your questions.
For specific program planning or enrolment advice, we may require you to email us with a completed progression check sheet as well as your questions before making an appointment.
Answers to common questions